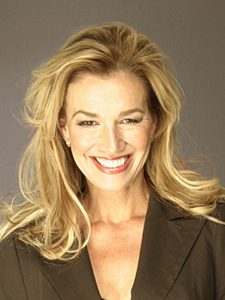 Anne Bremner
Anne Bremner, PC 1200 Fifth Avenue, Suite 1900 Seattle, WA 98101 Practice Area(s): Criminal Defense, Civil Rights visit website
Biographical Information
Anne is a trial attorney, and one of the nation's most recognized legal analysts. Her practice emphasizes civil rights, catastrophic loss litigation and criminal law. In her 29 years of practice, she has been lead counsel for many highly-publicized court cases. Anne is a regular contributing legal analyst on TV and cable, having appeared many times on networks including CNN, Fox, CBS, NBC, MSNBC, the BBC and others.
She graduated from Stanford University receiving a B.A. with honors, and as an attorney has a perfect 10 AVVO rating, She has been voted one of the best lawyers in Seattle magazine and in Seattle Metropolitan magazine numerous times. Seattle magazine also voted her one of Seattle's Top 25 most influential people. Washington Law & Politics listed Anne as one of the 25 Smartest People in Washington State in 2003.
Anne has distinguished herself not only as a dedicated advocate for her clients, but also as an attorney who has achieved a level of peer recognition. Over the years, she has been honored with numerous distinctions, which few lawyers and even fewer women can claim.
As the Deputy Prosecuting Attorney for the Criminal Division of the King County Prosecutor's Office in Seattle from 1983 to 1988, Anne specialized in prosecuting sex crimes, where she successfully tried over 200 cases.
Anne was profiled in Law and Politics under "Headliners and Legends", profiled in the Bar Bulletin and was named a Superlawyer in the Corporate Counsel editions.
She was counsel and spokesperson for The Friends of Amanda Knox, has represented the family of Susan Cox Powell, the illusionist David Copperfield, Howard S. Wright Construction, Lease Crutcher Lewis, the Olympic Pipeline Co., Atlas, innumerable police departments, the state patrol, the border patrol and over thirty judges.
Off-duty, Anne is a Northwest resident who lives in Seattle. Dividing her time between her charities, trial work, and legal analysis, she stays extremely busy.
Anne Bremner, PC was established in 2012 allowing Anne to focus on her litigation, criminal law and legal analyst work. She also serves as Special Counsel to Frey Buck, a Seattle law firm.
Areas of Practice:
Police & Government Liability
Personal Injury
Major Accident Litigation
Real Estate, Escrow & Title Litigation
Sex Abuse Litigation
Education
Stanford University, B.A. with honors
Honors & Awards
The Top 100 Trial Lawyers – Washington
"AV Preeminent" rated on Martindale-Hubbell
2003 to 2012 – Selected for inclusion in Washington Law & Politics Super Lawyers Edition
Seattle Metropolitan Magazine – Seattle's Top Lawyers 2010 & 2012 – Anne was chosen as a top lawyer in civil rights
Top 50 Women Washington Super Lawyers 2002, 2003, 2004, 2005, 2009
Super Lawyer Corporate Counsel Edition – The Top Attorneys in Civil & Criminal Litigation – Sept/Oct 2009
Seattle Weekly – Best Defender of the Police – 2004
Seattle Magazine – The Power List – 25 Most Influential People – Nov 2004
Top 100 Washington Super Lawyers – 2003
Seattle Magazine – 115 of the City's Best Lawyers – Jan/Feb 2003
Washington Law & Politics – 25 Smartest People in Washington State – April/May 2003
Seattle Magazine – City's 92 Best Attorneys 2001 – Jan/ Feb 2001
Professional Associations
Fellow, The International Academy of Trial Lawyers
Fellow, The American College of Trial Lawyers
Member, The American Board of Trial Advocates
Graduate, The Western Trial Advocacy Institute
Former Board Member, Washington Defense Trial Lawyers
Former State Publicity Vice-President for Washington Women Lawyers
Faculty member, The National Institute for Trial Advocacy – 2000 to 2006
Member of the United States Court of Appeals for the Ninth District – Inducted 1997
Graduate, National College of District Attorneys – Texas 1988
Press
TV Appearances:
CNN, Fox News, CBS, NBC, MSNBC, Court TV, ABC Good Morning, CBS Early Show, NW Cable News, A&E, E! News Channel, BBC World, GMTV Europe
Representative Cases
Among her successful high-profile trial work, are cases representing:
Counsel and spokesperson for The Friends of Amanda Knox
Family of Susan Cox Powell
Illusionist David Copperfield
Lease Crutcher Lewis Construction
The Olympic Pipeline Co.
Atlas
Washington State Attorney General – now Governor – Chris Gregoire and the Attorney General's office
The Des Moines Police Department – "Mary Kay Letourneau case"
The City of Seattle in a national ACLU test case – "WTO based litigation"
Dr. Joseph King
Gaby Rodriguez ("The Pregnancy Project")
Numerous police departments, including the Seattle, Portland, Bellevue, Tacoma and Federal Way police departments, and numerous King County Sheriff deputies
The state patrol
The border patrol
Over thirty judges
Speaking Engagements
Costa Rica Speakers Bureau
South Carolina
National & International
Washington State Bar Association
Service Activities
Northwest Center
Lawyers Helping Hungry Children
Police Guild
Law Enforcement Memorial