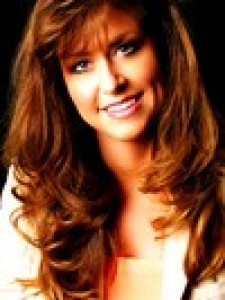 Brenda L. Storey
The Law Offices of Brenda L. Storey P.C. 4582 S. Ulster Street Parkway Suite 1210 Denver, CO 80237 Practice Area(s): Family Law call (720) 583-2325 visit website
Biographical Information
Brenda L. Storey is one of the most prominent and well-respected family law practitioners in the state. She is recognized among the best custody and divorce lawyers in Colorado. Ms. Storey has been selected to The Best Lawyers in America, chosen as a Colorado Super Lawyer by Law & Politics and 5280 Magazine, and named a Top Lawyer by Denver Magazine. She is well respected by judges, attorneys and forensic experts. However, her greatest accolades, and primary source of referrals, are from her clients.
Ms. Storey has been specializing in family law for over 20 years, and she knows this area of law from the inside out. She works directly with the sponsors, drafters, and lobbyists of family law-specific proposed legislation. She chaired the Family Law Section of the Colorado Bar Association, working closely with practitioners, judicial offers, and experts to improve the domestic relations practice and its impact on the families it is meant to protect and serve. Ms. Storey runs the Family Law Basic Skills seminar annually, teaching her colleagues new to this practice of law the substantive fundamentals. She has co-authored treatises and articles focused on family law practice, and she lectures regularly on numerous domestic relations specialized topics.
Admission Dates & Jurisdictions
Florida, 1994
Colorado, 1995
Education
Nova Southeastern Law University, Fort Lauderdale, Florida, 1994J.D.
Honors: Summa Cum Laude
Law Review: Nova Law Review, 1992 – 1994
Colorado State University, 1991
B.S.
Professional Experience
Colorado Bar Association, Member, Family Law Section
American Bar Association, Member
Denver Bar Association, Member
Douglas – Elbert County Bar Association, Member
Metropolitan Denver Interdisciplinary Committee, Member
Honors & Awards
AV Peer Review Rating, Martindale Hubbell
Selected One of Americas Top Female Executives 2015
Selected National Association of Distinguished Counsel Top One Percent 2015
Selected to Best Lawyers in America
Selected as a Colorado Super Lawyer for 5 years, by Law & Politics and 5280 Magazine
Selected Top 100 Lawyers by The National Advocates
Selected as a member of The Worldwide Registry
Named a Top Lawyer by Denver Magazine
10 Best in Colorado Client Satisfaction Award, American Institute of Family Law Attorneys
Accepted into the Worldwide Registry
Chair, Family Law Section of the Colorado Bar Association, 2011 – 2012
Member of the Legislative Committee of the Family Law Section, Colorado Bar Association, 2007 – Present
Chair of the 2011 Family Law Institute, "Say You Want a Revolution," a three day seminar which was attended by approximately 450 family law practitioners, members of the bench, certified public accountants, and mental health practitioners from across the state. The "revolution," theme was to inspire lawyers, judges, and experts to bring back respect and dignity to the legal process around family issues, as well as to focus on new ways to deal with substantive family law issues.
Hosted the "Kick-Off to the 2011 Family Law Institute," with headliner Alec Baldwin, who shared his very personal story of being a party to a dissolution case, the sometimes unbearable expectations and loss imposed by our system, and the lasting damage the players can do to a family going through the process. For more, see http://cbaclelegalconnection.com/?s=alec+baldwin
Co-Chair 2008 Family Law Institute
Program Chair Family Law Basic Skills 2009, 2011, 2012, 2013, 2014 a two day program in which lawyers new to family law practice are taught the fundamentals of this specialized areas of law.
Lecturer: Choosing and Using the Child and Family Investigator, CFI annual training through Continuing Legal Education in Colorado, Inc., 2008 – 2011
Lecturer: Parental Responsibilities, Family Law Basic Skills Seminar through Continuing Legal Education in Colorado, Inc., 2011, 2012
Lecturer: Preparing your Client for a CFI or PRE, Family Law Institute , 2013
Lecturer: Legislative Update , Family Law Section , 2013
Lecturer: Legislative Update, Fall Family Law Update, 2013
Chair – Elect, Family Law Section of the Colorado Bar Association, 2010 – 2011
Secretary, Family Law Section of the Colorado Bar Association, 2009 – 2010
Treasurer, Family Law Section of the Colorado Bar Association, 2008 – 2009
Elected to the Colorado Bar Association Executive Council of the Family Law Section, 2004 – Present
Fellow, Colorado Bar Foundation, 2007 – Present
Outstanding Woman Law Graduate of Nova Southeastern University 1994
Nova Law Review, Junior and Senior Staff Member, 1992 – 1994
Co-Chair 2008 Barrister's Benefit Ball, Denver Bar Association
Board Member Continuing Legal Education in Colorado, Inc., 2008 – 2010
Broward County Women Lawyers' Association Debra Levy Neimark Public Interest Law Scholarship Recipient
Arlene and Mark Rohr Public Interest Fellowship Recipient
Colorado State Senate Tribute Recipient
Professional Associations
Colorado Bar Association, Member, Family Law Section
American Bar Association, Member
Denver Bar Association, Member
Douglas – Elbert County Bar Association, Member
Metropolitan Denver Interdisciplinary Committee, Member
Speaking Engagements
Lecturer: Choosing and Using the Child and Family Investigator, CFI annual training through Continuing Legal Education in Colorado, Inc., 2008 – 2011
Lecturer: Parental Responsibilities, Family Law Basic Skills Seminar through Continuing Legal Education in Colorado, Inc., 2011, 2012
Lecturer: Preparing your Client for a CFI or PRE, Family Law Institute , 2013
Lecturer: Legislative Update , Family Law Section , 2013
Lecturer: Legislative Update, Fall Family Law Update, 2013
Publications
Colorado Family Law & Practice – 2 Volume Set, West Publishing, Vol. 19 & 20 of Colorado Practice Series, Initial Publication
Dissolution of Marriage, Legal Separation, Declaration of Invalidity and Child Custody, West Publishing, Colorado Methods of Practice
Dissolution of Marriage Chapter, The Practitioner's Guide to Colorado Domestic Relations Law, Continuing Legal Education in Colorado, Inc.
Even During Divorce, the Tax Man Cometh, Family Advocate, Summer 2009
Defending Against a Common Law Marriage Claim, The Colorado Lawyer, Volume 34. No. 3, 2005
Surveying the Alimony Landscape: Origin, Evolution and Extinction, Family Advocate, Spring 2003
Surveying the Alimony Landscape, GP Solo, The Best Articles Published by the ABA, 2004
Achieving Consistent Disposition of Frozen Embryos in Marital Dissolution Under Florida Law, 17 Nova Law Review 549, 1992