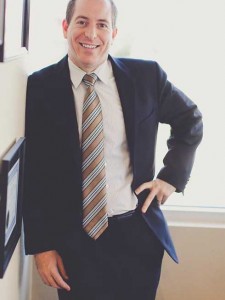 Christian J Gabroy
Gabroy Law Offices 170 South Green Valley Pkwy, Suite 280 Henderson, NV 89012 Practice Area(s): Employment / Labor, Personal Injury call (702) 259-7777 visit website
Biographical Information
Christian Gabroy, Esq. graduated from Tulane University in 2000, cum laude, with Honors in Political Science and Asian Studies.  Mr. Gabroy received an award for the highest graduating GPA in his chosen major.   After his graduation from Tulane University, he commenced his legal studies at DePaul University – College of Law in Chicago, Illinois. During the summer of his first year at law school, Christian clerked at a litigation firm in Chicago, IL.
During his second year of law school, Christian attended Temple University School of Law in Tokyo. Throughout this period, he was also clerking at TMI Associates, a renowned international law firm located in Tokyo that has joint ventures with law firms located in China, France, the UK, the US, Germany and Saudi Arabia. Christian assisted attorneys regarding international legal issues and performed translation work.
Upon return to Chicago and during his final year of law school, Christian clerked mostly on a full time basis with the top AV-rated and preeminent trial litigation firm, Anesi, Ozmon, Rodin, Novak, & Kohen.  At that firm, he gained experienced in all facets of trial litigation.
In May of 2003, Christian graduated from DePaul University College of Law and was thereafter admitted to practice law in the State of Illinois. Upon being licensed to practice law in Illinois, Christian was employed as an associate at the Law Offices of Robert Orman in Chicago, IL. During his time as an associate, Christian practiced in the area of civil trial litigation where he practiced in both state and federal court. In 2004, Christian also became licensed to practice in the State of Nevada. In March of 2008, Christian opened his own practice, Gabroy Law Offices, in Henderson, Nevada .
During Christian's career, he has personally litigated well in excess of one hundred civil cases with such cases involving personal injury, employment discrimination, wrongful termination, and unlawful employment practices including wage and hour cases, breach of contract claims, deceptive business practices cases, federal civil rights action including Section 1983 actions, and a multitude of common law and statutory violations. Christian is currently counsel on multiple wage and hour cases on both an individual and class action basis.
Since 2004, Christian has litigated cases from inception all the way through trial and then appeal.  An example of such individual wage and hour litigation is McDougal v. C & W Motors, Inc., et. al, (Settlement approved by J. Hunt 1/10/2011) in which Plaintiff received more than 100% of Plaintiff's alleged overtime wages.  Christian has also been certified as lead class counsel in state and federal court.  Christian enjoys assisting his clients navigate the complex arena of the law.