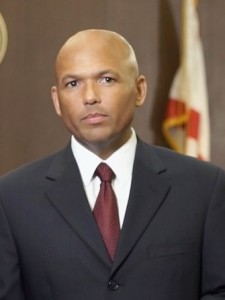 Christopher Parker-Cyrus
Christopher Parker-Cyrus, P.A. Law Offices of Christopher Parker-Cyrus 390 N. Orange Ave, SUITE 2300 Orlando, FL 32801 Practice Area(s): Personal Injury, Criminal Defense - DUI / DWI call (407) 274-2598 fax (407) 960-6067 email Parkercyrus@gmail.com visit website
Biographical Information
Christopher Parker-Cyrus, Managing Partner of the law firm, received his law degree from the University of North Carolina in Chapel Hill in 1993, after attending the University of Miami as a visiting student.  He has been a member of the Florida Bar since 1993.  Since that time, he has handled several thousand cases in court proceedings, including well over 100 trials and many more hearings, motions, and various other proceedings.  His vast experience as a trial lawyer includes many cases in which clients were injured, abused, and molested.  He has helped clients with a great number of accident cases, injury cases, and cases in which the client was sexually abused.  The goal in every case is and always should be to help the client to receive fair treatment from the person or company that caused them harm, the insurance company trying to take advantage of them, and the court system.
Mr. Parker-Cyrus has received high praise from Judges and other attorneys that have watched him defend the rights of clients in court, in mediations, in depositions, and in hearings.  Judges have stated that he has always been extremely well prepared, very professional and a zealous advocate and that he is a wonderful reflection of the quality of lawyers in The Florida Bar Association.  Other Judges have stated that he has consistently demonstrated the highest degree of integrity, preparation, respect, and dedication to his clients and that he is a consummate professional in his interactions with clients, judges and fellow attorneys.
Contact the Law Offices of Christopher Parker-Cyrus at (407) 274-2598 or (352) 346-3569.  We handle cases throughout the State of Florida.
Education
University of North Carolina School of Law – Juris Doctor (J.D.) – FIELD OF STUDY – Law – 1990-1993
University of Miami School of Law  -1993-1995
Assistant Public Defender – Miami-Dade Public Defender's Office
Owner/Attorney – Law Offices of Christopher Parker-Cyrus – 1995 – Present
Honors & Awards
10 Best Attorneys  –  American Institute
PERSONAL INJURY TOP 10 ATTORNEY  – Attorney and Practice Magazine
10 BEST DUI/DWI ATTORNEYS   – American Institute of DUI/DWI Attorneys
10 BEST PERSONAL INJURY ATTORNEYS  – American Institute of Personal Injury Attorneys
TOP 100 TRIAL LAWYERS – American Registry
TOP 100 TRIAL LAWYERS – The National Trial Lawyers
AMERICA'S MOST HONORED PROFESSIONALS  -American Registry
America's Most Honored Professionals – Top 5% – Martindale-Hubbell
Very High Rating in Both Legal Ability & Ethical Standard – Martindale-Hubbell
America's Distinguished Professionals – Top 5% – Martindale-Hubbell