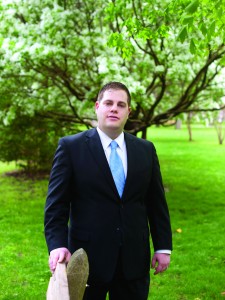 David Isaac Schachter
The Schachter Law Firm, LLC 219 W. Bryan Street SUITE 306 Savannah, GA 31401 Practice Area(s): Family Law call (912) 233-8883 fax (912) 480-6792 email david@disfamilylaw.com visit website
Biographical Information
David I. Schachter manages The Schachter Law Firm, LLC. He works extensively in all facets of Divorce and Family Law, including: divorce, dissolution, child custody, child support issues, international child custody disputes, alimony, marital settlement agreements, and various other domestic relations matters. Previously, Mr. Schachter built and managed the Savannah, Georgia offices of two other family law firms, prior to which he practiced family law at Howard & Whatley, P.C.  Mr. Schachter also serves as a Guardian Ad Litem for the Superior Court of Chatham County when requested by the court to assist in that capacity.
David has represented individuals across the spectrum in an array of family law matters, including those involving professionals, celebrities, executives, an NFL player/Super Bowl Champion, and cases garnering national attention. Mr. Schachter helped prepare the international case Chafin v. Chafin for oral argument before the U.S Supreme Court which resulted in a unanimous victory.
Martindale-Hubbell, a well known national lawyer rating guide, has awarded David its highest rating, "AV". This rating is reserved for lawyers who have "reached the heights of professional excellence" and "the highest levels of skill and integrity."  Additionally, AVVO awarded David the Client's Choice Award for Divorce Law and Family Law as well as Child Custody in 2012, 2013 2014 and 2015.  Mr. Schachter was also named to Leading Lawyers Georgia's Top Rated Lawyers of 2015.
David's extensive background in various legal practice areas, gives him a unique understanding of an array of unexpected issues that often arise incidental to Divorce and Family Law matters. Mr. Schachter previously practiced law at Parker Rosen, LLC, in Minneapolis, Minnesota, where he represented business owners in commercial disputes including minority shareholder claims, partnership breakups, contract disputes, real estate and employment litigation. While at Parker Rosen, David's practice ranged from eminent domain and land use to employment law, contract disputes and general business litigation. Prior to joining Parker Rosen, Mr. Schachter practiced law at Hunter Maclean in Savannah, where he focused on business litigation and employment law. Mr. Schachter also drafted loan documents in the area of commercial finance for secured loan transactions involving millions of dollars and worked on various commercial real estate matters.
Mr. Schachter clerked for the Honorable Ann Aldridge, Judge, U.S. District Court, Northern District of Ohio, in the summer of 2005.
While in law school, Mr. Schachter was a member of the Executive Editorial Board of the Case Western Reserve Journal of International Law, upon which he served as Articles Editor. Case Western Reserve University School of Law named Mr. Schachter to the Dean's Honor List for five semesters and awarded him two CALI Excellence Awards, including an award in the area of Family Law. During law school David focused much of his studies on the area of family law under the tutelage of renowned Cleveland, Ohio family law attorney Andrew Zashin of Zashin & Rich Co. L.P.A. a.k.a "The Divorcing Woman's Best Friend." David also clerked for Mr. Zashin during law school. As acknowledged by Attorney Zashin in the Journal of the American Academy of Matrimonial Lawyers, Mr. Schachter served as a Major Contributor on the international family law article "Bus Bombings and a Baby's Custody: Insidious Victories for Terrorism in the Context of International Custody Disputes" which was published in the summer of 2008 issue.