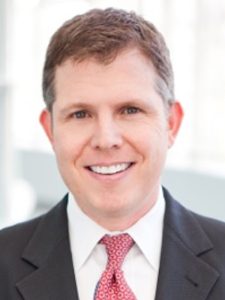 Geoffrey Trachtenberg
Levenbaum Trachtenberg, PLC 362 North Third Avenue Phoenix, AZ 85003 Practice Area(s): Personal Injury, Professional Malpractice call (602) 271-0183 email [email protected] visit website
Biographical Information
Geoffrey M. Trachtenberg is a partner at the firm who focuses on personal injury, litigation and appeals, particularly related to motorcycle injury and wrongful death cases. He is Board-Certified in Personal Injury and Wrongful Death litigation, a distinction requiring a significant amount of trial experience that is given to less than 1% of attorneys.
Geoff graduated from Boalt Hall School of Law at the University of California, Berkeley. Upon graduation, he served as a law clerk to the Honorable Gary L. Taylor, U.S. District Court for the Central District of California, and then practiced with the law firm of Irell & Manella, LLP in Newport Beach, California.
Geoff is well-known amongst his peers, earning their respect for his honesty and dedication to justice:
"While the rest of us operate on 24 hour days, Geoff must have figured out a way to get at least 30 hours of accomplishment fit into each day. He has earned the respect of top lawyers throughout the legal community. Geoff Trachtenberg has shown the ability to simply achieve more than most others, a result of the combination of his impressive work ethic and legal ability." — M. Breyer, Esq.
"Geoff and I worked together on a very complex matter and I got to know him well. He has a brilliant grasp of the case law, excellent people skills, extensive trial experience and does not back down from a challenge. He has been a leader among trial lawyers for many years and now serves in a statewide leadership position with the State Bar. I strongly endorse him and would not hesitate to refer family and friends to him." — L. Entrekin, Esq.
"Geoff has one of the sharpest legal minds I've come across in my 37 years as an attorney. His legal analysis is brilliant, and he's skillful at developing theories that advance the law and the interests of his clients. He's a dedicated trial attorney, who works hard to obtain justice for his clients." — H. Snyder, Esq.
Geoff is also a well-recognized expert in the area of medical liens and subrogation rights. He regularly speaks on the topic and is the co-author of the Arizona Personal Injury Lien Law & Practice Guide, a comprehensive publication on state and federal third-party recovery rights.
Geoff is an executive director of the Arizona Association for Justice, which awarded him the Volunteer of the Year award for three consecutive years. He serves as a Judge Pro Tempore with the Maricopa County Superior Court and volunteers his time with a number of organizations, including the Southwest Center for HIV/AIDS, the Arizona Brain Injury Association and assisting poor and indigent families with free legal services.
Recently, he was elected by his colleagues to serve on the Executive Council on the Board of Governors for the State Bar of Arizona. The four-person Executive Council leads the Board of Governors which itself oversees the Bar's $15 million annual budget and licenses more than 17,000 attorneys throughout the state.
Admission Dates & Jurisdictions
Utah State Bar, 2010
Arizona State Bar, 2000
California State Bar, 1997
U.S. District Court, Central District of California, 1998
U.S. District Court, Northern District of California, 1998
U.S. District Court, District of Arizona, 2002
U.S. District Court, District of Colorado, 2003
Education
Boalt Hall School of Law, University of California, Berkeley

Doctor of Jurisprudence, May 1997

Law Journals:

California Law Review, Editor
Ecology Law Quarterly, Member

Activities:

McBaine Moot Court Honors Competition

Honors:

Prosser Award (Civil Procedure)
Best Brief Award (Moot Court)
University of California, Los Angeles

Bachelor of Arts, Psychology, December 1993

Honors:

Magna Cum Laude
Phi Beta Kappa

Activities:

Lovaas Autism Institute, Senior Therapist
Behavior Modification, Lecturer
Professional Experience
Irell & Manella LLP, Newport Beach, California
Litigation and Corporate Associate, 1998–2002
U.S. District Court for the Central District of California
Law Clerk for the Honorable Gary L. Taylor 1997–1998
Honors & Awards
Board-Certified Specialist in Personal Injury and Wrongful Death Litigation
State Bar of Arizona, Board of Legal Specialization
The State Bar of Arizona's Board of Legal Specialization officially certified Geoff Trachtenberg as a specialist in personal injury and wrongful death litigation. This distinction is bestowed upon only a few attorneys—less than one-half of 1 percent of all Arizona attorneys—and it requires a significant amount of jury trial experience.
AV-Preeminent Rated
LexisNexis Martindale-Hubbell
Geoffrey Trachtenberg was awarded the "AV Preeminent Rating" by Martindale-Hubbell Peer Review Ratings. The AV Rating is the highest possible rating given by LexisNexis Martindale-Hubbell Peer Review for a lawyer and is established wholly on a peer-review basis. The AV Preeminent designation signifies that Geoff has been rated by Judges and fellow attorneys as having the highest possible rating for legal abilities and ethical standards.
The "AV Preeminent" rating is awarded to less than five percent of all attorneys across the United States, and is the highest rating offered by the Martindale-Hubbell Law Directory. The Legal Ability Rating indicates professional ability in a specific area of practice and is based on five key areas: legal knowledge, analytical capabilities, judgment, communication ability, and legal experience. The General Ethical Standards Rating denotes adherence to professional standards of conduct and ethics, reliability, diligence, and other criteria relevant to the discharge of professional responsibilities.
Super Lawyers – Arizona "Top 50" – Personal Injury
Thomson Rueters
Super Lawyers is a rating service of outstanding lawyers who have attained a high-degree of peer recognition and professional achievement. The selection process is multi-phased and includes independent research, peer nominations and peer evaluations.
Best Lawyer – Personal Injury Litigation – Plaintiffs Wrongful Death
U.S.News & World Report / The Best Lawyers in America
Best Lawyers is the oldest and most respected peer-review publication in the legal profession. A listing in Best Lawyers is widely regarded by both clients and legal professionals as a significant honor, conferred on a lawyer by his or her peers. For more than three decades, Best Lawyers lists have earned the respect of the profession, the media, and the public, as the most reliable, unbiased source of legal referrals anywhere.
Arizona's Finest Lawyers – Sustaining Member
Arizona's Finest Lawyers
Membership in Arizona's Finest Lawyers is peer-reviewed. Nominations come from current members and our Executive and Advisory Boards. Nominations are limited to members of the Arizona Bar, or law faculty, who have demonstrated leadership and professional standards consistent with AFL's criteria and guidelines for membership.
Professional Associations
Judge Pro Tempore, Maricopa County Superior Court
Board of Governors, State Bar of Arizona — Executive Council
Arizona Association for Justice – Executive Director
American Association of Motorcycle Injury Lawyers
American Association for Justice
Federal Bar Association
Maricopa County Bar Association
Public Investors Arbitration Bar Association
Consumer Attorneys of San Diego
Orange County Trial Lawyers Association
Utah Association for Justice
Verdicts & Settlements
$4,500,000

Trucking collision with below-the-knee leg amputation (2014)

$2,750,000

Motorcycle Collision with Permanent Hip and Right Arm Injuries (2014)

$2,400,000

Motorcycle Collision with Permanent Leg, Shoulder and Back Injuries (2011)

$2,000,000

Medical Malpractice (2007)

$1,600,000

Motorcycle Accident with Severe Leg, Arm and Testicular Injury (2012)

$1,560,000

Motor Vehicle Collision with Serious Internal Injuries (2011)

$1,450,000

Medical Malpractice (2012)

$1,390,000

Defective Road Design Resulting in Wrongful Death (2012)

$1,230,000

Dram Shop Claim Resulting in Wrongful Death (2012)

$1,140,000

Motorcycle Collision with Facial, Wrist and Arm Fractures (2009)

$1,100,000

Motorcycle Collision Resulting in Wrongful Death (2012)

$1,100,000

Motorcycle Collision with Severe Arm, Hand and Leg Injuries (2008)

$1,030,000

Motorcycle Accident with Serious Shoulder and Leg Injuries (2006)

$1,000,000

Motorcycle Collision Resulting in Fractured Hand and Legs (2012)

$800,000

Motorcycle Collision with Multiple Pelvic and Arm Fractures (2010)

$650,000

Motorcycle Incident Resulting in Facial Injury (2007)

$780,000

Medical Malpractice (2008)

$750,000
$600,000

Motorcycle Collision with Serious Back and Foot Injuries (2012)

$500,000

Severe Burns from BBQ Explosion (2008)

$300,000

Motorcycle Injury Requiring Leg Surgery (2011)
Representative Cases
Abbott v. Banner Health Network, ___ P.3d ___, 2014 WL 7331031 (App. 2014).

Southwest Fiduciary, Inc. v. AHCCCS

, 226 Ariz. 404, 249 P.3d 1104 (App. 2011).

Progressive v. Blaud

, 212 Ariz. 359, 132 P.3d 298 (2006).

Jeter v. Mayo Clinic

, 211 Ariz. 386, 121 P.3d 1256 (2005).
Castiglione v. U.S. Life Ins. Co. in City of N.Y., 262 F.Supp.2d 1025 (D.Ariz. 2003).
Puch v. Key Health Med. Solutions, Case No. CA-CV 12-0578 (Memorandum Decision) (Oct. 31, 2013)
Service Activities
Pro Bono Activities
Author, 

Arizona Personal Injury Lien Law & Practice

Lawyers on Call – Channel 12 KPNX TV
Arizona Foundation for Legal Services & Education — Fellow
Maricopa County Youth Assistance Foundation
Arizona State Bar – Fee Arbitration Panel
Public Law Center
Volunteer Lawyers Program
Adjunct Professor, Arizona Summit Law School