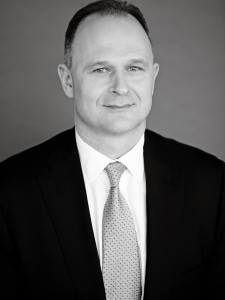 H. Anthony Duncan
Tony Duncan Law 4525 Harding Pike Suite 200 Nashville, TN 37205 Practice Area(s): Medical Malpractice, Personal Injury call (615) 620-4471 fax (615) 620-4521 email info@tonydlaw.com visit website
Biographical Information
Mr. Duncan founded his law firm, Tony Duncan Law, in 2003.  His goal then and now is this: to obtain the best possible outcome for his clients. He focuses his practice on personal injury, wrongful death, medical malpractice (now known as health care liability actions in Tennessee), and vehicle-collision cases (e.g., auto, tractor-trailer, and motorcycle crashes.). He can be reached at (615)620-4471 or www.tonydlaw.com.
Admission Dates & Jurisdictions
Mr. Duncan is admitted to practice law before all Tennessee courts, state and federal; the United States Court of Appeals for the Sixth Circuit; the United States Tax Court; and the Supreme Court of the United States of America. (Dates of admission available upon request.)
Education
Nashville School of Law, Nashville, Tenn., J.D., 1999; and
Carson-Newman University, Jefferson City, Tenn., B.A., 1994.
Professional Experience
Mr. Duncan has handled hundreds of cases in Tennessee state courts and federal courts.  He also has extensive appellate experience on both the state and federal level.
Honors & Awards
AV Preeminent Rating™ by Martindale-Hubbell® (2015—'21);
"Super Lawyer," Mid-South Super Lawyers (2011—'20);
"Rising Star," Mid-South Super Lawyers (2010);
The National Trial Lawyers (member since 2012);
Best Attorneys of America (2015);
"Top Attorneys in the Nashville Area," Nashville Lifestyles (2012—'15)
Professional Associations
American Bar Association;
Tennessee Bar Association; and
Tennessee Trial Lawyers Association.
Press
Verdicts & Settlements
Numerous confidential settlements; have obtained good verdicts, too.
Representative Cases
Scales v. H.G. Hill Realty Co., No. M2017-00906-COA-R3-CV, 2018 WL6271117 (Tenn. Ct. App. Jan. 30, 2018) (clarified how Tenn. Code Ann. sec. 20-1-119's ninety-day window to add a nonparty comes into play as it relates to a previously dismissed party-defendant who is brought back into a civil action via -119);
Fair v. Cochran, 418 S.W.3d 542 (Tenn. 2013) (was allowed by plaintiff's counsel in that case to assist in the appeal to correct an erroneous ruling by the trial court below as to when proof of service had to be returned to the clerk of the court);
Deuel v. Surgical Clinic, PLLC, No. M2009-01551-COA-R3-CV, 2010 WL 3237297 (Tenn. Ct. App. Aug. 16, 2010) (clarified, inter alia, the element of exclusive control in a res ipsa loquitur case);
Thomas v. Oldfield, 279 S.W.3d 259 (Tenn. 2009) (authored amicus curiae brief for Tenn. Trial Lawyers Assoc. on the issue of when a defendant's liability insurance information is subject to pretrial discovery); and
Hood v. Freemon, No. M2004-01889-COA-R3-CV, 2007 WL 27121 (Tenn. Ct. App. Jan. 3, 2007) (obtained relief for an elderly property owner based upon the doctrine of waste).
Speaking Engagements
Tennessee Code Annotated § 20-1-119: The Basics!, Webinar, Nashville, Tenn., Tenn. B. Assoc., May 30, 2017;
Uber, Lyft, and More: Learn About the New Tennessee Transportation Network Company Services Act, Webinar, Nashville, Tenn., Tenn. B. Assoc., Sept. 30, 2015;
Hot Topics Affecting Personal Injury Cases in 2015: Ignorance Is Not Bliss!, 2015 Annual Review, Nashville, Tenn., Tenn. B. Assoc., Aug. 14, 2015; and
Motion Practice, Tenn. Trial Lawyers Assoc., Annual Convention, Murfreesboro, Tenn., Jun. 24, 2010.
Publications
Knowledge Is Power: Use Tenn. R. Civ. P. 30.03 to Combat Abusive Deposition Tactics, 


The Tennessee Trial Lawyer, Winter 2010, at 17; and

Res Ipsa Loquitur's Element of Shared Control in Medical Malpractice Cases, 


The Tennessee Trial Lawyer, Fall/Winter 2010, at 38.
Service Activities
Mr. Duncan and his wife and kids are active in their church.  He helps coach his son's flag football and basketball teams.  (He is pretty sure that his wife, an All-State basketball player in high school and Pat Head Summitt fan,  will coach their daughter's sports teams.)  He also volunteers at his local community center.