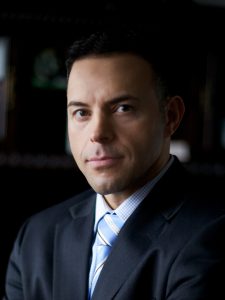 Jalal Jamil Dallo
Dallo Law, P.C. 36700 Woodward Avenue #103 Bloomfield Hills, MI 48304 Practice Area(s): Criminal Defense, Criminal Defense - White Collar call (248) 283-7000 fax (248) 283-7002 email [email protected] visit website
Biographical Information
Representing High Asset ClientsCall Me Now Because Results Matter
Are You Facing Serious Criminal Charges?
Criminal Defense Attorney J. Dallo represents high-asset professionals facing criminal charges. Criminal charges, whether they are felonies or misdemeanors, white collar or DUIs, are nothing to take lightly. In addition to possible penalties, there are the consequences a conviction would have on your career, your family, and your reputation. If you want a high quality defense that matches the stakes of your criminal charges, J. Dallo is your advocate.
Dallo prides himself on relentlessly fighting for the best and brightest in Oakland County, Michigan. Dallo Law represents clients who live in and around Birmingham, Bloomfield Hills, West Bloomfield, Farmington Hills, Commerce Twp, Novi, Livonia, Orchard Lake, Lathrup Village, Rochester Hills, and Royal Oak.
Very serious charges require a brilliant strategy and professional approach. J. Dallo will stand by your side and defend your rights despite those who wish to blame you and take away what you've worked so hard to build. Let's get to the heart of the matter and investigate your best defense. Call us NOW at (248) 283-7000 or reach out to Dallo Law here. The Dallo Law team works 24/7/365 to answer your calls and reserve a time for you to meet J. Dallo, be it over the phone or in-person, of course.
Admission Dates & Jurisdictions
2009 – US Eastern District
2009 – Michigan
Education
University of Michigan – Ann Arbor
Captain: U of M Boxing Team
Professional Experience
Representing clients since 2009