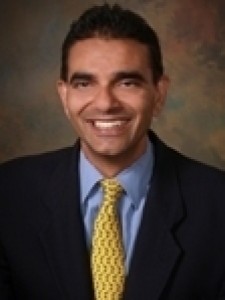 Biographical Information
Mr. Kishore Maryland Divorce Law Attorney Concentrating in Family Law Matters such as Divorce, Child Custody, Child Support, Alimony, and Division of Marital Property. we handle large asset based divorce cases successfully. We offer a Free Consultation. Please call us now at: 301-715-3838 or visit our web.
I have worked to build a successful family law practice over the past 20 years based on my deep belief in the importance of resolving a divorce in the most amicable and cost-effective manner possible.
I take my commitment to delivering peace of mind seriously. with an open communication approach to client relations. I am always available to answer your questions. even on nights and weekends and i will keep you up-to-date with the latest developments in your case.
Additionally i am certified in divorce and marital property mediation and i am trained in child custody mediation.
I am licensed to practice law in both maryland and washington, DC.
Admission Dates & Jurisdictions
Maryland – 1993
District of Columbia – 1993
Education
J.D. from The George Washington University, 1992.
M.B.A. from The George Washington University, 1992.
B.S. in Finance and Economics from University of Maryland, 1988.
Professional Experience
– Present (20 years)
At Shah & Kishore, we believe in helping our clients resolve their issues amicably, so the family structure remains as intact as possible after the separation. While we are very experienced and aggressive litigators, our firm is always amicable and willing to mediate, in order to settle cases outside of court. "A non-adversarial approach creates a better atmosphere for the clients' relationship, especially when kids are involved," says Rahul Kishore, Partner. "As litigation continues, the parties often develop animosity that can spiral out of control. Only the lawyers benefit from this, and only in terms of legal fees and expenses. We do however recognize that each case is different and are committed to serving our clients' individual needs. When necessary, we can be aggressive and go after every possible option available." explains Kishore. Divorce is a challenging matter and we're here to help you.
Divorce, Child Custody, Mediation, Collaborative Divorce, Alimony or property and asset division can be one of the hardest life challenges you will ever face. At Shah & Kishore, we realize that going through a divorce is a very delicate matter and we're here to help you.
Honors & Awards
I am proud of the recognition I have received from my peers and community leaders for my diligent work as a divorce and family law attorney.
Since 2011, I have been rated an Excellent Lawyer by the rating service Avvo, and in 2013, I was rated a Superb Lawyer.
In 2010, Washington DC's City Paper named me Finest Lawyer for Divorce Litigation, Mediation & Collaborative Practice.
Professional Associations
Montgomery County Bar Association
Prince Georges County Bar Association
International Academy of Collaborative Professionals
Golden Key Honor Society
Board Member of the Rockville Chamber of Commerce