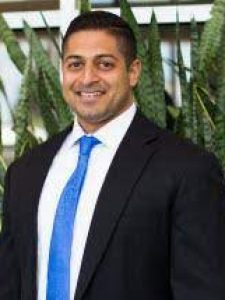 Sameer Chopra
Chopra & Nocerino, LLP 100 Quentin Roosevelt Boulevard Ste 107 Garden City, NY 11530-4824 Practice Area(s): Personal Injury, Construction Law
Biographical Information
Dedicated to helping those injured due to another's negligence to achieve financial justice, Sameer Chopra is an attorney at Chopra & Nocerino, LLP. Focusing his practice on personal injury, Mr. Chopra offers legal guidance and representation to people living throughout the New York and Long Island metro areas, including Manhattan, Brooklyn, Queens, the Bronx, Staten Island, and Nassau and Suffolk counties. He recognizes the challenges people may face as a result of accidents and other such incidents, including unexpected medical bills and lost wages, and he strives to help them obtain the compensation they deserve.
In 2003, Mr. Chopra graduated with honors from the University at Albany, State University of New York, earning a Bachelor of Science. He went on to receive a Juris Doctor from the WMU Cooley Law School in 2006.
Over the course of his career, Mr. Chopra has aided people with a range of complex personal injury, wrongful death and medical malpractice claims, including those involving the following: construction, scaffolding and ladder accidents; car, motorcycle, truck and public transportation accidents; slip and falls; sidewalk, street and elevator accidents; school park and playground accidents; and nursing home neglect. He has also helped clients with cases relating to burn accidents and traumatic brain injuries, as well as accidents involving undocumented immigrants. Mr. Chopra has achieved high rates of success in recovering the maximum compensation for those he represents, including numerous six-figure and multimillion-dollar settlements and judgments.
Staying active in the legal community is a priority for Mr. Chopra, and he is a member of the New York State Bar Association.