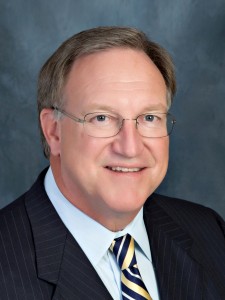 Steven B. Goff
Bye Goff & Rohde Ltd. 258 Riverside Drive PO Box 167 River Falls, WI 54022 Practice Area(s): Personal Injury, Products Liability call (715) 425-8161 fax (715) 425-7413 email steve@byegoff.com visit website
Biographical Information
"I tell my clients from the onset that I will be personally available for them to answer their questions, and to give them the personal attention their case deserves." -Steven B. Goff
As a personal injury lawyer, Steve stresses the word "personal" the most. He develops relationships with his clients and takes immense pride in standing up for "the little guy" against big companies. When you work with Steve, you can take the weight of the world off your shoulders: he'll make sure you're treated fairly and fight to get you the settlement you deserve.
Steven is Board Certified by the National Board of Trial Advocacy as a Civil Trial Specialist. He has concentrated his practice on commercial and business litigation, and now focuses primarily upon plaintiff's personal injury.
Steve graduated from Iowa State University, with honors and as a member of the scholastic fraternities of Phi Beta Kappa and Phi Kappa Phi. He received his law degree from the University of Minnesota in 1979, and has been a member of the bar in both Wisconsin and Minnesota since 1979. He is also admitted to practice in the federal courts of both states and in the Supreme Court of the United States.
Admission Dates & Jurisdictions
Honors & Awards
Professional Associations
Representative Cases
Rural Mutual Insurance Co. v. Peterson, 134 Wis. 2d 165, 395 N.W 2d 776
City of River Falls v. St. Bridget's Catholic Church, 182 Wis. 2d 436, 513 N.W. 2d 673.
Speaking Engagements
Guest Speaker – Globe College; Paralegal Studies 2013