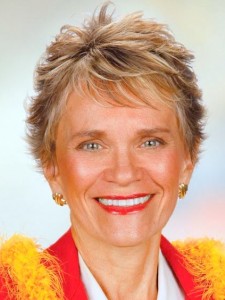 Adrienne Sepaniak King Esq.
King & King, Attorneys-at-Law 735 Bishop St. Suite 304 Honolulu, HI 96813 Practice Area(s): Family Law, Personal Injury call (808) 521-6937 fax (808) 533-4745 email [email protected] visit website
Biographical Information
Born and raised in Detroit, Michigan.
After law school was solicited to work for Life of the Land, Environmental Activist Group in Honolulu in 1972.
Commenced work in the City and County of Honolulu's Office of the Prosecuting Attorney in 1973.
Married to Samuel P. King, Jr. 1974
Two sons, Christopher Edward Sepaniak King, Samuel Wilder King II
Admission Dates & Jurisdictions
Hawaii 1972
Federal District Court, Hawaii 1972
Ninth Circuit Court of Appeals 1974
Michigan 1973
Education
University of Detroit Bachelor of Science (Biology/Chemistry) 1969
University of Detroit J. D. 1972
Professional Experience
See website kingandking.com
Honors & Awards
2014 Presidential Citation, Waikiki Rotary
2012 Business Woman of the Year Finalist For-Profit, Pacific Business News
2008  Executive of the Year, Family Law, Cambridge Who's Who
2000 Community Service Award, Family Law Section, Hawaii State Bar Assn.
Professional Associations
Hawaii State Bar
Member, 1972-present
Board of Directors 1991-1992
Chair, Family Law Section, 2007-2008
Board of Directors, Family Law Section, 2007-present
State of Hawaii
Board of Directors, Hawaii Commission on the Status of Women 2011-2013
Member, State Legislative Family Law Task Force, 2006 -present
City and County of Honolulu
Chair, Honolulu Zoning Board of Appeals 1989–1992
Professional
American Bar Association
Board of Directors, Association of Plaintiffs Lawyers of Hawaii (APLH)1988–1990
President, Hawaii Association of Criminal Defense Lawyers (HACDL) 1987–1990
OtherSubordinate Forum Justice, ELKS Lodge 616 2013-present
Verdicts & Settlements
Office of Disciplinary Counsel v. Marsland,
Marsland v. Norris, Fed. Civ. No. 88-219-2430
Practice Area: Constitutional
Date: Jan 01, 1991
Outcome: Dismissed, with prejudice, confirmed public Prosecutor's 1st Amendment right to criticize judiciary.
Burns v. City and County of Honolulu, Federal District Ct. Civ. No. 79-0274
Practice Area: Wrongful Death
Date: Jan 01, 1981
Outcome: Defense Verdict; Affirmed 9th Circuit in first wrongful-death police case in the history of the City and County of Honolulu, use of PCP by sailor.
State v Tyrell
Practice Area: Violent Crime
Date: Jul 08, 1975
Outcome: conviction as charged in first murder case tried by woman in Hi.
State v. Greenwell
Cr. No. 4570 Third Circuit
Practice Area: Violent Crime
Date: Nov 19, 1974
Outcome: conviction, with first use of material witness order against victim of shooting.
Awa v. Speese & City & County of Honolulu,
Speese v Awa, Civ. No. 49626 First Circuit
Practice Area: Personal Injury
Date: Apr 30, 1974
Outcome: Jury award to police officer on counterclaim against primary actor