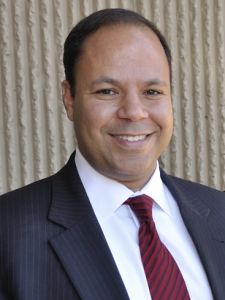 Andres R. Guevara
Andres Guevara 5200 DTC Parkway, Suite 410 Greenwood Village, CO 80111 Practice Area(s): Criminal Defense, Criminal Defense - DUI / DWI call (720) 379-8262 fax (720) 528-7740 email [email protected] visit website
Biographical Information
Andres Guevara received his undergraduate degree from the University of Michigan and his law degree from George Washington University. In law school, he was notes editor of the Law Review and president of the Hispanic Law Students Association.
After law school, he worked as an assistant district attorney in the busiest county in New York: the Office of the Manhattan District Attorney. As a prosecutor, he handled hundreds of cases, ranging from minor cases to the most serious offenses. This experience as a prosecutor gives him important insight into how law enforcement and prosecutors build cases–insight that he uses today to help defend his clients.
Andres is bilingual and fluent in Spanish.