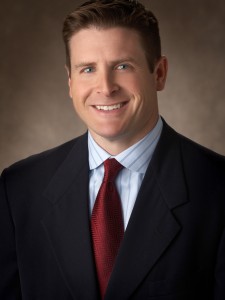 Biographical Information
Bobby Warner founded Warner Law Offices, PLLC in 2000. Since then, Warner has earned widespread recognition as one of the top trial lawyers in the United States.
Acknowledged by members of the media as well as his peers in the legal profession, Warner has received numerous accolades over the years. The National Academy of Personal Injury Attorneys presented him with the "Top Ten Attorney Award for Excellence". Further, the National Trial Lawyers included Warner in its "Top 100 Trial Lawyers" list. He was also recently awarded the "Top Ten Client Satisfaction Award" by the American Institute of Personal Injury Attorneys.
In addition to national recognition, Warner has earned honors from business leaders in West Virginia. In a statewide attorney survey, Warner has selected as a "West Virginia Rising Star" in 2008 and selected as a "West Virginia Super Lawyer" for seven consecutive years. Warner has been named "Best Attorney" in the Charleston Newspapers five times. The editors of West Virginia Executive Magazine also named Warner as a "West Virginia Young Gun" in 2014, marking the first time the award was given to a trial lawyer. Warner Law Offices, PLLC was awarded and presented with the "West Virginia State Senate Community Award" for its extraordinary efforts and commitment to serving and protecting the citizens of West Virginia.
What the news clips can't measure or define is Warner's commitment to and passion for his clients. Often motivated by injustice and a sense of fair play, he has sought to even the score whether his client is an individual or a large corporation.
"Warner heads up one of the most sought-after plaintiff practices in the state."
-WV Executive Magazine
Warner's courtroom work has resulted in multiple front page and feature articles in the Charleston Gazette, The Daily Mail, The Dominion Post, Clarksburg Exponent and several other newspapers in West Virginia. He has also been a guest on local, statewide and national broadcasts related to his legal cases.
Warner has significant courtroom experience and has obtained multiple million-dollar verdicts for clients. In addition, he typically negotiates multiple seven or eight-figure settlements each year. Most recently, he negotiated a $12 million settlement for an injured worker who was exposed to an unsafe working condition. Warner was invited to join and accepted a membership in the Million Dollar Advocates Forum and the Multi-Million Dollar Advocates Forum.
Warner is licensed to practice in all West Virginia state and federal courts. He is also licensed to practice in the state of Colorado. He has worked with regional firms and lawyers in Virginia, Pennsylvania, Ohio, Maryland and Kentucky. Warner has been a speaker at local and national continuing education seminars. He is a regular presenter at the West Virginia Association for Justice's annual educational conventions. In addition, Warner has authored pieces in national peer reviewed publications.
Within the legal community, Warner is a member of the American Association for Justice, where he serves on the Leaders Forum. Warner also is a member of the West Virginia Association for Justice and serves on the board of directors, the executive committee, and is a member of LAWPAC. Additionally, he is a member of the American Bar Association, the West Virginia Bar Association, the Public Justice Foundation, and the National Employment Lawyers Association.
Warner Law Offices, PLLC has a well-known reputation for giving back to the community. Several years ago, Warner started a booster seat program for needy families. Warner Law Offices has donated over 1,000 booster seats to families throughout West Virginia. For approximately 10 years, the Warner Family Foundation has been a generous supporter of programs and special projects in the region, providing much-needed sponsorships to help non-profit organizations achieve their goals. In 2013, Warner's firm also started the Warner Gives Back Program. Each year, at least $100,000 is donated to local individuals and groups working to improve West Virginia.
Aside from the practice of law, Warner is an avid outdoorsman. The experiences he shared with his family encouraged Warner to create Beyond the Backyard, a charitable youth foundation that promotes outdoors sports, such as hunting, fishing and camping. This small grass roots effort has grown to an organization with over 16,000 members. Although West Virginia youth make up the largest portion of the group's members, Beyond the Backyard also has members from 20 states across the country.
Warner's passion for hunting and fishing has generated impressive media attention. He has been featured in national magazines such as Outside, Field and Stream, Bowhunter, Wild Sheep, Huntin Fool and North American Whitetail. Warner has also appeared on several outdoor television shows. He has been sponsored by outdoor companies such as Sitka, Gore-Tex, Leica Optics, HHA and Mathews Bows. Most recently, Warner was honored as "Bowhunter of the Year" by the West Virginia Bowh unters Association.
Bobby Warner is the father of three wonderful children and is married to his lovely wife, Michelle.
Admission Dates & Jurisdictions
Bobby Warner, founding member of Warner Law Offices, is a leading civil litigation attorney who maintains an outstanding reputation for trial work in cases involving personal and workplace injury, employment law, medical malpractice and products liability. A native of Clarksburg, Bobby is a graduate of West Virginia University, where he earned dual bachelor degrees. He then received his Juris Doctor from the WVU College of Law.
Bobby serves on the executive committee of the West Virginia Trial Lawyers Association. He is a member of the West Virginia Association for Justice and is assigned to LAWPAC, an affiliated political action committee. Bobby is a member of the American Association for Justice, the West Virginia State Bar Association, the American Bar Association, the Public Justice Foundation, and the National Employment Law Foundation. In addition, Bobby assists the West Virginia Brain Injury Association as a member of its Board of Directors
Honors & Awards
Voted "Best Attorney in The Valley" by Charleston Newspapers for Kanawha County and all other counties for the fourth year running!
WV State Senate Community Award: Warner Law Offices was recognized for its extraordinary efforts and commitment to serving and protecting the citizens of West Virginia.
Named a "Super Lawyer" for six consecutive years in recognition of his professional achievements.
Praised as "Best Attorney" in polls published by the Charleston Newspapers
Small Firm Donor to Legal Aid of West Virginia
"Young Guns" Class of 2014, West Virginia Executive
"Top 100 Trial Lawyers", The National Trial Lawyers
Top 10 Best – 2 Years Client Satisfaction from the American Institute of Personal Injury Attorneys
Professional Associations
West Virginia Association for Justice, Member
American Association for Justice, Member
American Association for Justice – Leaders Forum, Member
West Virginia State Bar Association, Member
American Bar Association, Member
Public Justice Foundation, Member
Multi-Million Dollar Advocates Forum, Member
Million Dollar Advocates Forum, Member
Best Attorneys of America, Member
The National Associations of Distinguished Counsel
Service Activities
Bobby has determined that his law firm's goal is to improve West Virginia by making it a safer and better place to live. Warner Law Offices is a large supporter of the Pro Bono Referral Project, supported by Legal Aid of West Virginia, providing free and/or reduced cost legal representation for low-income citizens. Bobby has dedicated thousands of dollars to his firm's booster seat program, which provides child safety seats to families that are in need of financial assistance. Similarly, the Warner Family Foundation is a generous supporter of programs and special projects in the region, providing much-needed sponsorships to help non-profit organizations achieve their goals