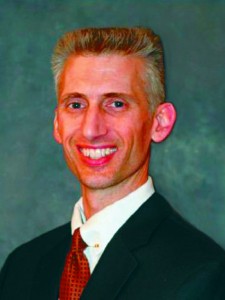 Brian C. Shuck
Law Office of Brian C. Shuck, P.C. 2122 Warren Ave Ste 210 PO Box 3029 Cheyenne, WY 82003-3029 Practice Area(s): Civil Litigation, Real Estate call (307) 432-0767 fax (307) 432-0310 email brianshuck@vcn.com visit website
Biographical Information
Mr. Shuck has deep roots in Wyoming, having grown up in the State and receiving his Bachelor's degree in Business Administration from U.W. and his Juris Doctor from the U.W. College of Law.  An avid hunter, fisherman, skier, and outdoorsman, Mr. Shuck and his family have chosen to make Wyoming home.  A copy of Mr. Shuck's Curriculum Vitae appears online.  For more information, please visit the firm's website at www.shuckattorney.com.
Admission Dates & Jurisdictions
Wyoming and U. S. District Court for the District of Wyoming, 1994-present
Ninth Circuit Court of Appeals, 2002-present
Shoshone and Arapahoe Tribal Court, 2002-2015
Education
B.S. in Bus. Admin., University of Wyoming College of Commerce and Industry, 1985-1989
Juris Doctorate, University of Wyoming College of Law, 1990-1993 (23rd in class of 69)
Professional Experience
Principal Attorney, Law Office of Brian C. Shuck, P.C., 2002-present
Member and Managing Attorney, Shuck Kuker LLC, 2013-2013
Special Assistant Attorney General for Wyoming Attorney General, 2000-2012
Associate Attorney, Dray, Thomson and Dyekman, P.C., 2000-2002
Assistant and Senior Assistant Attorney General, Wyoming Attorney General's Office, 1998-2000
Associate Attorney, Stevens, Edwards and Hallock, P.C., 1994-1998
Honors & Awards
AV Rating, Martindale-Hubbell, 2015-present
BV Rating, Martindale-Hubbell, 2010-2014
Top 100 Lawyers in Wyoming, American Society of Legal Advocates, 2016-present
Nation's Top One Percent, National Association of Distinguished Counsel, 2016-present
Professional Associations
Wyoming State Bar, Member, 1994-present
Laramie County Bar Association, Member, 2000-present
Campbell County Bar Association, Treasurer and Member, 1994-1998
Lien Statute Study Committee, Wyoming State Bar, Chairman, 2001-2010
Wyoming Legislature-Joint Judiciary Committee's Lien Study Task Force, Appointed Member, 2009-2009
Energy and Natural Resources Section, Wyoming State Bar, 2015-present
Wyoming Republican Party, General Counsel, 2019-present
Representative Cases
Western Montana Water User's Association v. Mission Irrigation District, Et Al, 2013 MT 92 (Mont. 2013).
SOS Staffing Services, Inc. v. Fields, 54 P.3d 761, 2002 WY 141 (Wyo. 2002).
In Re General Adjudication of All Rights to Use Water in the Big Horn River System, State of Wyoming, 2002 WY 89, 48 P.3d 1040 (Wyo. 2002).
Matter of the Estate of McCormick, 926 P.2d 360 (Wyo. 1996).
Pullman v. Outzen, 924 P.2d 416 (Wyo. 1996)
Venable v. State, 854 P.2d 714 (Wyo. 1993).
Speaking Engagements
Speaker, "Exploring Proposals to Improve Wyoming Contractor's and Materialman's Lien Statutes," Wyoming Construction Lien Law Conference, Casper, WY (March 30, 2001)
CoChairman and Speaker for 2 Presentations, "The FERC Relicensing Process" and "Federal Reserved Water Rights – A Panel Discussion," 1st Annual Wyoming Water Law Conference, Cheyenne, WY (March 27, 2003)
Speaker, "Change of Use and Other Petitions Before the Board of Control," 2nd Annual Wyoming Water Law Conference, Cheyenne, WY (March 25, 2004)
Speaker, "Navigating the Waters Before the Board of Control," 3rd Annual Wyoming Water Law Conference, Cheyenne, WY (April 11, 2005)
Speaker, "Montana/CSKT Compact:  Status and Issues of Importance," 13th Annual Montana Water Law Conference, Helena, MT (September 17, 2013)
Publications
"Urgent Call of Comments and Action:  Proposed Labor Regulations Detrimental to Cattle and Sheep Producers Alike," Wyoming Livestock Roundup, Vol 27, No. 2, pp. 2 and 15 (May 16, 2015)
Part II of "Best Practices to Protect Yourself Before Entering Temporary Water Use Agreements," Wyoming Livestock Roundup, Vol. 26, No. 46, pp. A2 and A14 (March 21, 2015)
Part I of "Best Practices to Protect Yourself Before Entering Temporary Water Use Agreements," Wyoming Livestock Roundup, Vol. 26, No. 44, pp. A2 and A10 (March 21, 2015)
"Change of Place of Use Petitions and the Wyoming Board of Control," Wyoming Livestock Roundup, Vol. 26, No. 39, pp. 2 and 8 (Jan. 31, 2015)
"Change of Place of Use and Other Petitions Before the Wyoming Board of Control," XXVII Wyoming Lawyer, No. 3., pp. 20-22, 25 (June 2004)
Co-authored Comment, "Wyoming Tort Reform and the Medical Malpractice Insurance Crisis:  A Second Opinion," 28 Land and Water L. Rev. 593 (1993)