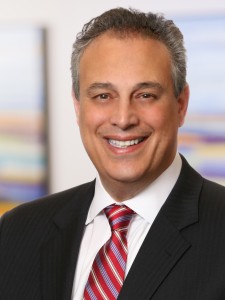 Biographical Information
For over 20 years, Carl Soranno has focused his legal practice on counseling and representing a wide range of clients with complex litigation matters. Carl has litigated nearly a thousand large and small actions, including disputes related to commercial transactions, contracts-debtor/creditor, commercial lending/workouts, foreclosure, bankruptcy, trademark infringement, consumer fraud, employment, shareholder claims, restrictive covenant claims and tort-related actions. He also has a wealth of family law experience gained throughout his career.
Carl is the Chair of the firm's Family Law practice. He represents high-net worth individuals in contested and uncontested divorce actions, which includes issues related to complex property division, valuation of closely-held businesses and executive compensation packages, alimony support and tax related matters. His practice includes the successful litigation or dispute resolution of cases concerning custody, parenting time, relocation and domestic violence cases. Whether the matter is large or small, Carl brings substantial experience to his clients' matrimonial matter.
Carl's skill set also includes the representation of physicians in connection with their matrimonial matters.  As a result of Brach Eichler's leadership position within the Health Care industry, Mr. Soranno has had the opportunity to represent a number of physicians involved in matrimonial disputes and divorce.  These matters are unique; wherein they present complex or difficult issues of privacy, celebrity status, licensing, limitation on public disclosure and an impact a divorce may have on a physicians medical practice, surgical center interests and/or the valuation and distribution of those interests.  Mr. Soranno can also advise clients in connection with protecting those business interests through careful planning prior to the marriage in the event of a divorce later.
Carl is also an effective negotiator, with experience in all forums of alternative dispute resolution including actions before the National Association of Securities Dealers, American Arbitration Association and other associations, including the collaborative divorce process. In addition to handling trial and appellate level cases on both the state and federal level, Carl has resolved numerous disputes through arbitration, mediation, early settlement and blue-ribbon panels, and has negotiated many settlement agreements, marital separation agreements, prenuptial, post nuptial agreements and all matters of agreements involving commercial and business-related issues, including licensing agreements. As part of his family practice, Carl advises clients regarding pension and retirement plans, stock options and grants, trusts, limited partnerships, closely held corporations, valuation of business, and professional licenses.
Admission Dates & Jurisdictions
New Jersey
U.S. District Court, District of New Jersey
U.S. Court of Appeals, Third Circuit
Supreme Court of the United States
Education
Seton Hall University, School of Law, J.D.
Rutgers University, B.A., with honors
Professional Associations
Barry Croland Family Law Inn of Court, Member
Edge Therapeutics, Inc., Co-Founder, Corporate Secretary, Former Director
Friends of Jaclyn Foundation, Counsel
New Jersey Former Troopers Association, Counsel
Dombal-Vogel Foundation, Trustee
Sigma Pi Fraternity, Gamma Eta Chapter Rutgers College Alumni Association, Member
New Jersey State Bar Association, Member
American Bar Association, Member
Publications
Co-author, "Implications For Retirees of New Jersey's Amended Alimony Law," NJ Spotlight (August 10, 2016)
Co-author, "Till Divorce Do Us Part: Judicially Compelled Joint Tax Returns," (June 11, 2015)
The College Lottery for Divorced Parents, New Jersey Law Journal (January 21, 2015)
New Jersey's Alimony Reform and Business Owners, NJBiz (October 2, 2014)
What You Need to Know About New Jersey's Alimony Amendment, NJ Spotlight (September 26, 2014)
Co-author, "Introducing the NJ SAFE Act: An Important Tool for Family Practitioners," New Jersey Law Journal, June 5, 2014
So Your Matrimonial Client Wants to Settle?, New Jersey Law Journal (June 18, 2012)
New Breath For Malpractice Suits After Underlying Case is Settled, New Jersey Law Journal (April 2, 2012)
Tannen – Recent New Jersey Case Upholds Protection of Trust, Matrimonial Strategist (February 1, 2012)
Is Your Client Impacted By The Recession? Now May Be The Time To Seek A Modification Of Their Support Payments, New Jersey Law Journal (June 28, 2010)