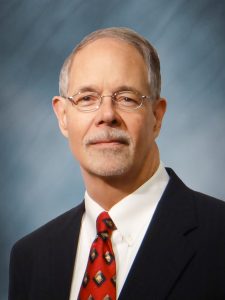 David Robert Bruegel
David R Bruegel PC 155 W Maple St PO Box 316 Mason, MI 48854 Practice Area(s): General Practice, Trusts & Estates call (517) 244-0100 fax (517) 676-6035 email [email protected] visit website
Biographical Information
A MASON-BASED LAWYER KNOWN FOR HONESTY, INTEGRITY AND FAIRNESS
An Experienced Ally Devoted To Your Needs And GoalsEveryone needs an ally in life — someone in your corner to lift you up and walk beside you when the going gets tough.
Fundamentally, a lawyer's job is to do just that. Your lawyer should be your counselor, helper and warrior. Your lawyer should be your foremost advocate and a tireless champion for your cause.
Passionate advocacy is at the heart of David R. Bruegel, P.C., a law firm in Mason, Michigan. Attorney David Bruegel left a successful 35-year career in corporate law to start a small-town practice where he could make a meaningful difference in the lives of others. He can help you with almost any legal issue
you are facing, from family law, child custody and estate planning to civil litigation, business law, elder law and certain types of criminal defense.
Your Story Matters.
When you're staring head-on at a potentially life-altering legal issue, what are you most concerned about? Certainly not the abstract nuances of the vast legal landscape. You want to know how the law will impact you and your loved ones, in this moment and the years to come.
This human, flesh-and-blood impact lies at the heart of every legal problem. Attorney Bruegel understands this critical truth. He brings the warmth of human touch to the otherwise cold and sterile practice of law. For as long as you are his client, and even beyond the conclusion of your immediate issue, you can count on David as your go-to legal resource.
Admission Dates & Jurisdictions
Honors & Awards
| Award Name | Granting Organization | Date |
| --- | --- | --- |
| AV Rated Preeminent 5.0-5.0 | Martindate-Hubbell | 2014 |
| Masters Section | State Bar Association of Michigan | 2013 |
| Probate and Estate Planning Certificate | State Bar Association of Michigan | 2001 |
| National Mock Trial Team | University of Notre Dame Law School | 1978 |
| Juris Doctor | David R Bruegel | 1978 |
| First Recipient, International Barristers Award | University of Notre Dame Law School | 1978 |
| Lawyer of the year | International Barristers | 1978 |
| Notre Dame Lawyer | Writing published | 1977 |
| State of Michigan Balfour Award | Sigma Chi Fraternity | 1975 |
| Nomination in State | Rhodes Scholarship | 1975 |
| Member | Phi Beta Kappa | 1975 |
| Governmental Achievement | National Academy of Achievement | 1972 |
| President of Boys' Nation, Washington, D.C. | American Legion | 1970 |
Professional Associations
Sponsor
Dansville Elementary
2014–present
Premium Member
Google Business
2014–present
Member
Greater Lansing Estate Planning Council
2014–present
Annual Golf Outing Sponsor
Holt Lion's Club
2014–present
Member
Ingham County Bar Association
2014–present
Probate & Trust Section
Ingham County Bar Association
2014–present
4-H Auction
Ingham County Fair
2014–present
Over 700 Contacts
Linked In
2014–present
Business Member
Mason Chamber of Commerce
2014–present
Counsel and Advisor to Families
Parents of Children with Mental Illnesses
2014–present
Member
Rotary of Mason
2014–present
Law Sponsor
St Casimir Lansing
2014–present
Law Sponsor
St Cornelius-Cyprian Stockbridge
2014–present
Membership Committee
Catholic Lawyers Guild
2013–present
Member
Gaelic League of Detroit
2012–present
Foreign Language Speaker
German Speakers, Ann Arbor
2012–present
Premium Partner
Institute of Continuing Legal Education, Ann Arbor
2001–present
Painter
Birmingham Art Association
1980–present
Committees
State Bar Association of Michigan
1978–2014
Vice Chairman, Environmental Committee
American Bar Association
1997–1999
Board Member
Cranbrook Writers Guild
1990–1999
Chairman
Michigan Chapter, Air and Waste Management Association
1996–1998
Representative Assembly
State Bar Association of Michigan
1984–1988
Grievance Committee
State Bar Association of Michigan
1980–1988
Childrens' Advocate
Ele's Place

Position

Association Name
Duration
Sponsor
Dansville Elementary
2014–present
Premium Member
Google Business
2014–present
Member
Greater Lansing Estate Planning Council
2014–present
Annual Golf Outing Sponsor
Holt Lion's Club
2014–present
Member
Ingham County Bar Association
2014–present
Probate & Trust Section
Ingham County Bar Association
2014–present
4-H Auction
Ingham County Fair
2014–present
Over 600 Contacts
Linked In
2014–present
Business Member
Mason Chamber of Commerce
2014–present
Counsel and Advisor to Families
Parents of Children with Mental Illnesses
2014–present
 Member
Rotary of Mason
2014–present
Publications
| Article | Publication | Date |
| --- | --- | --- |
| Laws Affecting Clients | Law Firm Reports | 2014 |
| Estate Taxation | Client Newsletters | 2009 |
| Succession Planning and Law Developments | Crotty & Smyth Bulletins | 2002 |
| Environmental Law | Banking Group Advising, Dickinson Wright | 1998 |
| Environmental Law Developments | Institute of Continuing Legal Education, Ann Arbor | 1995 |
| The Notre Dame Lawyer | Law Review Article | 1976 |
| Albion Pleiad | Editor of College Newspaper | 1975 |
| Staff Reporter | The Wall Street Journal – Chicago | 1974 |