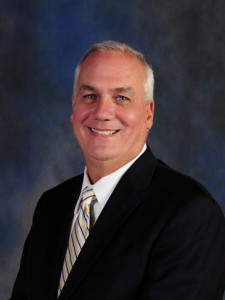 David W. Craig
Craig, Kelley & Faultless LLC 5845 Lawton Loop East Dr Indianapolis, IN 46216 Practice Area(s): Personal Injury, Personal Injury call (800) 746-0226 fax (866) 545-1794 email [email protected] visit website
Biographical Information
David W. Craig has been championing the rights of victims of semi tractor-trailer and other commercial vehicle wrecks since 1985. He has handled cases against trucking companies and/or their insurance companies in Indiana, Kentucky, Missouri, Kansas , Ohio, Illinois, Florida as well as other states.
Although most of these cases settle once they are thoroughly investigated and prosecuted, occasionally they go to trial. David is an experienced trial lawyer who continues to take cases to trial when necessary. This is important in protecting the victims of big truck wrecks and making sure the families have the ability to begin pulling their lives back together.
David is Board Certified in Truck Accident Law and is a frequent national speaker on how to handle cases against commercial trucking companies.
David is a founding partner of the law firm, Craig, Kelley & Faultless LLC. Craig, Kelley & Faultless only handles serious injury and wrongful death cases. They only represent those injured or families who have lost loved ones as a result of someone else's carelessness.
Honors & Awards
Named as an Indiana Super Lawyer (limited to only 5% of the lawyers in the State) since 2010 by Thomson Reuters.
Recognized as one of the Top 100 Trial Lawyers by the National Trial Lawyers since 2008.
National board member of the Association of Plaintiff Interstate Trucking Lawyers of America.
Listed as one of the Top 100 Litigation Lawyers in the State of Indiana by the American Society of Legal Advocates.
Awarded the 10 Best Client Satisfaction Award by the American Institute of Personal Injury Attorneys.
Received the highest recognition by Martindale-Hubbell/LexisNexis that they give – AV Preeminant.
AVVO ranking of 10 out of 10.
Academy of Truck Accident Attorneys, Board of Regents
Received the Thurgood Marshall "Fighting For Justice Award" . Given "For your tenacious effort, against overwhelming odds, in achieving success in the fight for justice."
Verdicts & Settlements
David and Craig Kelley & Faultless do not publish its verdicts or settlements because every case is different.  However they have multi-million dollar results.  However, he is happy to discuss his results and compare them to other cases.