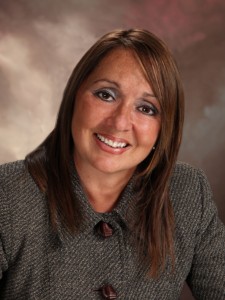 Deborah Luteran Iwanyshyn
Iwanyshyn & Associates 2100 Legendary Ln Allison Park, PA 15101 Practice Area(s): Family Law call (412) 848-9181 fax (866) 897-9825 email [email protected] visit website
Biographical Information
Attorney Iwanyshyn has been practicing Family Law for more than 30 years after a career in public accounting where she became a Certified Public Accountant for one of the Big Eight accounting firms.  She specializes in complex divorce cases where closely held businesses or complex marital estates are involved.  She utilizes her accounting and tax expertise to examine books and records and to perform forensic accounting, if necessary.  Attorney Iwanyshyn's goal is  to ensure that accurate values and complete incomes are being disclosed and utilized before settlement discussions begin.  She settles more than 90% of her cases by assisting clients and negotiating with opposing counsel to arrive at a fair division of assets.
She is currently the Taxation Chairperson for the Amercian Bar Association Family Law Section and is an adjunct professor at Carlow University in Pittsburgh, PA where she instructs Masters Degree  students in the Fraud and Forensic Accounting Program.  She is also a Fellow of the American Bar Foundation.
Admission Dates & Jurisdictions
Commonwealth of Pennsylvania Department of State Certified Public Accountant: July, 1979
Pennsylvania Institute of Certified Public Accountants: March, 1980
American Institute of Certified Public Accountants:  June, 1981
American Society of Appraisers:  May, 1992
Supreme Court of Pennsylvania: November, 1985
Western District of Pennsyvania, November, 1985
Education
Penn State University: May, 1975
Duquesne University School of Law: June, 1985
Honors & Awards
Fellow of the American Bar Foundation 2016
National Association of Distinguished Counsel 2015,2016
The Global Directory of Who's Who – Named Top Lawyer 2015
2015 Chief Satisfaction Award
Publications
Attorney Iwanyshyn writes a blog found on Tumblr titled "PaFamilyLaw" and regularly publishes articles on LinkedIn.
Service Activities
Attorney Iwanyshyn represents one to three parties a year on a pro bono basis – mostly custody, in order to help single mothers with little or no earning capacity to defend against unjustified custody actions.  Two separate cases in which she was involved required the need for the mothers to live with Attorney Iwanyshyn pending the resolution of the custody case.