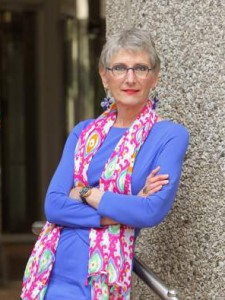 Debra A. Jensen
Galfand Berger, LLP 1835 Market Street Suite 2710 Philadelphia, PA 19103 Practice Area(s): Medical Malpractice, Products Liability call (215) 665-1600 fax (215) 564-2262 email djensen@galfandberger.com visit website
Biographical Information
Debra Jensen has been selected five times to the Pennsylvania Super Lawyers' list, is a member of the Million Dollar Advocates Forum, a Lifetime Charter member in Rue Ratings' Best Attorneys of America, and a Senior Partner and Galfand Berger's Managing Partner.  As a Senior Partner at Galfand Berger, Debra contributes to the firm's core values and mission. And when her fellow partners unanimously elected her as Managing Partner in 1999, Debra became one of three women who were the top managing attorneys at Philadelphia law firms.
A Fellow in Temple University's Academy of Advocacy, Debra practices in the area of Medical Malpractice and Employment Law. She graduated with honors from Temple University School of Law where she earned her Juris Doctorate degree and also earned her Bachelor's degree with honors from Temple University.
Debra has been admitted to practice before the United States Court of Appeals, Third Circuit, the United States District Court, Eastern and Middle Districts, The Superior Court of Pennsylvania and the Supreme Court of Pennsylvania. She has served as an Arbitrator for the Philadelphia Court of Common Pleas and is a member of the Philadelphia Bar Association, the Pennsylvania Bar Association, Pennsylvania Association for Justice (PaAJ), the American Association for Justice (AAJ) and the National Employment Lawyers' Association.
Debra has a number of published opinions and the distinction of handling a landmark American with Disabilities Act case, which Debra argued – and won – before the full, En Banc, Third Circuit Court of Appeals, advancing the rights of workers to return to employment after disabling injuries.
Debra has also achieved significant results for her clients in the area of medical malpractice law, representing individuals and families who suffered catastrophic losses as a result of medical mistakes.
Debra is a frequent lecturer on subjects including nursing home abuse, medical malpractice and employment discrimination. She is also a contributing author to the firm's well-known publications "Workers' Rights to Workers' Compensation" and "Injured on the Job."
Debra also serves on the Board of Directors of the Legal Clinic for the Disabled (LCD). The LCD provides free legal services to low-income people with physical disabilities in Philadelphia, Bucks, Chester, Delaware and Montgomery Counties, Pennsylvania.
Education
Education
JD, Temple University
BA, Temple University