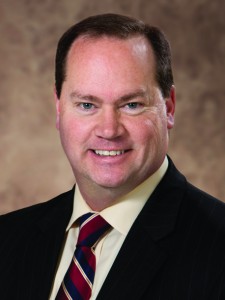 Gregory Lyons
O'Neil, Cannon, Hollman, DeJong & Laing S.C. 111 E. Wisconsin Ave Ste 1400 Milwaukee, WI 53202 Practice Area(s): Civil Litigation call (414) 276-5000 fax (414) 276-6581 visit website
Biographical Information
Greg represents clients in the prosecution and defense of complex commercial litigation,
insurance coverage and products liability. His extensive experience in commercial litigation has prepared him to successfully represent large corporations as well as small businesses and individuals. Greg has also served as class counsel in numerous class actions.
Greg has appeared in state and federal courts in numerous jurisdictions including California, New York, Texas, Arizona, Oregon, Florida, Illinois, and Washington D.C. Greg is a member of the Wisconsin state and federal courts, Seventh Circuit Court of Appeals, and the United States Supreme Court. Greg also serves as the Chairperson of the firm's Ethics Committee.
Greg Assists Clients With


Complex Litigation



Commercial Litigation



Products Liability Litigation



Trust & Estate Litigation



Inheritance Litigation



Insurance Coverage Litigation



Class Action Litigation



Construction Litigation



General Business Counseling



Contract Disputes



Tort Disputes



Appellate Practice
Admission Dates & Jurisdictions
Wisconsin
U.S. District Court, Eastern District of Wisconsin
U.S. District Court, Western District of Wisconsin
U.S. District Court, Northern District of Illinois
U.S. Court of Appeals, Seventh Circuit
U.S. Supreme Court
Various other state and federal courts across the U.S. on a pro hac vice basis
Education
UW Whitewater (B.A., magna cum laude, 1984)
Marquette University Law School (J.D., 1988)
Honors & Awards
Martindale-Hubbell® Peer Review Rating™–AV Preeminent, reflecting an attorney who has reached the height of professional excellence and is recognized for the highest levels of skill and integrity

Selected for inclusion in The Best Lawyers in America®–Commercial Litigation in 2014 and Commercial Litigation and Litigation–Insurance in 2015, 2016, 2017, and 2018

Selected as a Member of The Nation's Top One Percent by the National Association of Distinguished Counsel, whose rosters "Consists of the leading legends of the legal profession" in 2015, 2016, and 2017

Selected for inclusion in Wisconsin Super Lawyers in 2005, 2006, 2007, 2009, 2010, 2011, 2012, 2013, 2014, 2015, 2016, and 2017 Law & Politics and Milwaukee Magazine

 Named one of "Milwaukee's Leading Lawyers," in 2015 and 2016 by M Magazine in Litigation. Only 2–5% of the top ranked attorneys published by Avvo for each category were recognized
Professional Associations
State Bar of Wisconsin
Eastern District of Wisconsin Bar Association
Milwaukee Bar Association
Waukesha County Bar Association
Ozaukee Bar Association
Waukesha County Business Alliance
Defense Research Institute
New Berlin Chamber of Commerce
Independent Business Association of Wisconsin
Representative Cases
Stella Winston and Trenoil LeFlore v. Public Storage, Inc., U.S. District Court for the Eastern District of Wisconsin, Case No. 13-CV-00499
Marine Travelift, Inc. v. Ascom SpA and International Boatlift Exchange, Inc., U.S. District Court for the Eastern District of Wisconsin, Case No. 14-CV-0443
Robins v. PSF Holdings LLC, 2012 WL 13380 (E.D. Wis. Jan. 4, 2012)
Total Petrochemicals USA, Inc. v. Team Industries, Inc., 2011 W.L. 5979034 (S.D. Tex. Nov. 29, 2011)
SJ Properties Suites v. STJ, P.C., 759 F. Supp. 2d 1032 (E.D. Wis. 2010)
Aurora Health Care, Inc. v. CodoniX, Inc., 2006 WL 1589629 (E.D. Wis. June 2, 2006)
Schmit v. Klomyan, 2003 WI App. 107, 264 Wis. 2d 414, 613 N.W.2d 331
Great Neck Capital Appreciation, Inv. Partnership, L.P. v. PricewaterhouseCoopers, L.L.P., 137 F. Supp. 2d 1114 (E.D. Wis. 2002)
Hafner v. Wisconsin Dept. of Revenue, 2000 WI App. 216, 239 Wis. 2d 218, 619 N.W.2d 300
Schey v. Chrysler Corp., 228 Wis. 2d 483, 597 N.W.2d 457 (Wis. App. 1999)
Adoption of Abigail M., 221 Wis. 2d 781, 586 N.W.2d 21 (Wis. App. 1998)
Banc One Bldg. Management Corp. v. W.R. Grace Co., 210 Wis. 2d 62, 556 N.W.2d 154 (Wis. App. 1997)
Northridge Co. v. W.R. Grace & Co., 205 Wis. 2d 267, 556 N.W.2d 345 (Wis. App. 1996)
Kerr v. Waddell, 185 Ariz. 457, 916 P.2d 1173 (Ariz. App. Div. 1, 1996)
Estate of Bohn v. Scott, 185 Ariz. 284, 915 P.2d 1239 (Ariz. App. Div. 1, 1996)
Wisconsin Dept. of Revenue v. Hogan, 198 Wis. 2d 792, 543 N.W.2d 825 (Wis. App. 1995)
Malone V. Nissan Motor Corp. In U.S.A., 190 Wis. 2d 436, 526 N.W.2d 841 (Wis. App. 1994)
Estate of Bohn v. Waddell, 174 Ariz. 239, 848 P.2d 324 (Ariz. App. Div. 1 1992)
Hogan v. Musolf, 163 Wis. 2d 1, 471 N.W.2d 216 (1991)
Nick v. Toyota Motor Sales, U.S.A., Inc., 160 Wis. 2d 373, 466 N.W.2d 215 (Wis. App. 1991)
Hogan v. Musolf, 157 Wis. 2d 362, 459 N.W.2d 865 (Wis. App. 1990)
Rinek v. Johnson, 150 2d, 150 2d 232, 440 N.W.2d 830 (Wis. App. 1989)
Speaking Engagements
Speaker, O'Neil, Cannon, Hollman, DeJong & Laing, "Deposition Preparation-Tips on How to Prepare a Non-Expert Witness for Deposition" (Milwaukee, WI, September 2017) Speaker, O'Neil, Cannon, Hollman, DeJong & Laing, Hot Legal Topics for Small Firms & Solo Practitioners seminar, "Commercial Arbitration: Arbitration in the United States and Abroad" (Milwaukee, WI, October 2015)

Speaker, O'Neil, Cannon, Hollman, DeJong & Laing, Hot Ethics Topics for In-House Counsel seminar, "E-Discovery: The New Wisconsin Rules of Civil Procedure and Some Ethical Considerations for Managing Electronically Stored Information" (Milwaukee, WI, December 2010)
Greg's other seminar presentations include "Alter-Ego Doctrine" and "Piercing the Corporate Veil"
Speaker, State Bar of Wisconsin and Corporate Practice Institute, Inc., "Legal Ethics: A Review and Update, Including Emerging Issues" (Milwaukee, WI, December 2010)
Service Activities
Marquette University Law School, Former Member Alumni Association Board of Directors
University of Wisconsin–Whitewater, Former Member Dean's Advisory Board(2006–2007)
University of Wisconsin–Whitewater, Protégé–Mentor Program (2005–present)
Milwaukee Justice Center, Pro Bono Volunteer
Various school committees