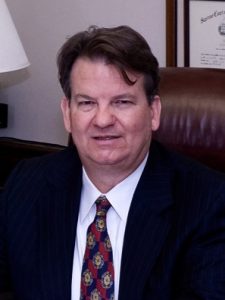 Hunter W. Lundy
Lundy, Lundy, Soileau & South, LLP 501 Broad Street Lake Charles, LA 70601 Practice Area(s): Personal Injury call (337) 439-0707 fax (337) 439-1029 visit website
Biographical Information
Hunter Lundy, founder of Lundy, Lundy Soileau & South LLP, is one of the nation's premier trial lawyers. In his 30+ years as a Personal Injury lawyer he has handled hundreds of cases in Mississippi, Louisiana and throughout the United States. Hunter is perhaps best known for serving as lead counsel to Marvin Gorman in the highly publicized defamation trial of Marvin Gorman v. Jimmy Swaggart, which resulted in a $10 million verdict. Hunter has also been on the Plaintiff's Steering Committee of many class action lawsuits including one in Calcasieu Parish, Louisiana, resulting in the relocation of an entire community that had been contaminated with ethylene dichloride. Hunter served as lead counsel for over 5,000 people in Columbus, MS, for 3,000 in Bossier, LA and 1,000 in Avoca, Pennsylvania, whose health and homes were impacted from toxic chemicals emanating from nearby wood preserving plants. These cases were resolved amicably. Hunter has tried many environmental mass tort, class action, commercial and product liability cases to verdict. In 2008, Hunter tried an oil reservoir damage case that resulted in a multi million dollar verdict for the plaintiff.
Hunter has been selected annually by his peers to receive top legal awards. His peers say he is "one of the few who are famous for being good and actually practice at that standard."  Other's say that "no one is as well prepared or has the presence in court of Hunter Lundy.  He is uniquely gifted in front of juries."
Hunter received his undergraduate degree from Millsaps College in Jackson Mississippi where he attended on an athletic scholarship.  After college he attended Mississippi College School of Law, also in Jackson serving as the Editor in Chief of the Mississippi College Law Review.
Hunter is a member of the Louisiana and Mississippi State Bars, the Mississippi Association for Justice and the Louisiana Association for Justice where he has served on the Board of Directors and the Council of Directors.  He is also a member of the Louisiana Bar Foundation and the American Association of Justice where he has been a member of the Leaders Forum since 2001.
Hunter's primary driver has been to seek justice for those who have been injured in catastrophic and life altering events.  He and his firm are dedicated to taking on cases with a cause, allowing them to pursue goals that are worthy, if not sometimes controversial.