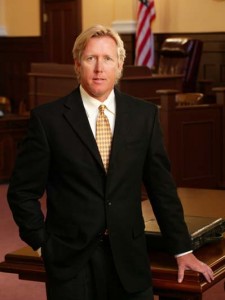 James W. Avery
Avery Law Firm 44 Cook Street Suite 100 Denver, CO 80206 Practice Area(s): Catastrophic Injuries, Insurance Law call (303) 840-2222 fax (303) 328-2976 email [email protected] visit website
Biographical Information
Admission Dates & Jurisdictions
BAR ADMISSIONS
NEW YORK (1982)
COLORADO (1983)
INDIANA (2003)
S. DISTRICT COURT-COLORADO (1983)
S. DISTRICT COURT-WESTERN DISTRICT NEW YORK (1983)
S. DISTRICT COURT-SOUTHERN DISTRICT INDIANA (2003)
TENTH CIRCUIT U.S. COURT OF APPEALS (1983)
S. DISTRICT COURT-NORTHERN DISTRICT CALIFORNIA
S. DISTRICT COURT-SOUTHERN DISTRICT CALIFORNA
DISTRICT COURT-HARRIS COUNTY, TEXAS
Education
EDUCATION
J.D.,1982, The University of Denver Sturm College of Law, Denver, Colorado
-Barrister's Cup Fellow (1982)
B.A.,1979, Austin College, Sherman, Texas
-Psi Chi National Honor Society
Professional Experience
PRACTICE AREAS
PERSONAL INJURY WITH EMPHASIS ON SPINAL CORD & BRAIN INJURY
WRONGFUL DEATH
PROFESSIONAL MALPRACTICE
PRODUCT LIABILITY
INSURANCE BAD FAITH
TRUCKING, AVIATION, AUTO ACCIDENTS
RECREATION AND SPORTS ACCIDENTS
Honors & Awards
SELECTED HONORS AND AWARDS
Nation's Top One Percent, National Assoc. of Distinguished Counsel (2015)
Super Lawyers (Plaintiff's Medical Malpractice-Colorado) 2006-08, 2010, 2015
Top 100 Trial Lawyer, The National Trial Lawyers 2007-
Litigation Counsel of America
Multi-Million Dollar Advocates Forum (Invited)
Best Attorneys of America-Lifetime Charter Member (Invited)
Professional Associations
PROFESSIONAL AFFILIATIONS
Colorado Bar Association
Colorado Trial Lawyers Association
Indiana Trial Lawyers Association
Member, Top 100 Trial Lawyers, NTLA
Member, Nation's Top One Percent, NADC
Press
MEDIA
Denver Post Sunday, Denver & The West front page "Nonprofit Liable In Heat Injury," April 5, 2009.
Rocky Mountain News Front Page, "Road Rage Victim Awarded $1.1 million" March 12, 2002.
Sunday Denver Post Front Page for Craniosynostosis Epidemic cases in 1995-1996, four times on front page of Sunday Denver & The West section.
ABC's 20/20 with Barbara Walters in 1996 for Craniosynostosis epidemic cases.
Wall Street Journal in 1996 for Craniosynostosis epidemic cases.
Verdicts & Settlements
NOTABLE CASES
Zeiger v. Floyd-2012-Largest post-concussion verdict in Colorado-$1.2 million.
Paraplegia caused by Cardiothoracic surgeon-2011-Anonymous settlement-$1 million policy limits.
Death by Rural Hospital ED-2010-Anonymous $875,000 settlement for failure to diagnose aortic dissection leading to death.
Fairbrother v. Gold Crown Foundation, Inc.-2009-First case to apply Premises Liability Act to hold non-profit sports organization liable for brain injury to participant for failure to use air conditioning-$1.6 million verdict.
C. v. Liberty Mutual Ins. Co., Bad faith settlement for $1.5 million.
Hance v. Williams, et al.-2005-Aviation case related legal malpractice verdict in Harris County, Texas
Gensler v. Wilkes-2002-First "Road Rage" verdict in Colorado-$1.1 million verdict
Ross E. Apgar, et al. v. William R. Kennedy, Jr. – 1998- US Bankruptcy Court-First case to successfully apply civil RICO in Colorado & California-$13+ million awarded
Kerin et al. v. Children's Hospital & Edward McCleary MD-1995-Colorado Craniosynostosis Epidemic involved over 600 cases of pediatric neurosurgery-resulted in dismissal of Chief of Neurosurgery and restructuring of Children's Hospital
Anonymous Denver Children's Hospital Settlement- 1995-Largest malpractice settlement to date under Colorado Health Care Availability Act according to Richard Dana, JAG
Multiple other confidential million dollar settlements in a variety of cases.
Publications
PUBLICATIONS
"The Pro Rata Liability Act and Imposition of Joint Liability Among Physicians," The Colorado Lawyer, Feb. 1998, Vol. 27, No. 2, p. 89.
REPORTED CASES
Cork v. Sentry Ins., 194 P.3d 422 (Colo. App. Div. 5 2008)
Freyer v. Albin, 5 P.3d 329 (Colo. App. 1999)
In re Kennedy, 143 B.R. 776 (D. Colo. 1992)
Union Pacific R. Co. v. Allied Chemical Corp., 756 P.2d 394 (Colo.App. 1988)
Service Activities
PUBLIC SERVICE ACTIVITIES
Assisted with formation of Brain Injury associations in Colorado and New York.
Humanitarian aid trips to South Sudan to assist victims of war.
Supporter of Cherry Hills Community Church Missions Department
Supporter of GOAL and WARCHILD non-governmental aid agencies and charities.