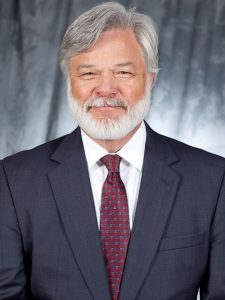 James Bruce McMath
McMath Woods P.A. 711 West Third Street Little Rock, AR 72201 Practice Area(s): Personal Injury visit website
Biographical Information
Partner, McMath Woods P.A.
Areas of Special Interest
Personal injury, especially related to product defects; pharmaceuticals and toxic substances
Medical negligence
Crash worthiness and passenger restraint system failures
Highway construction accidents
Commercial and crop damage related to pesticides either through misuse or product defects
Pollution-related property damage and personal injury claims
Multiple plaintiff causes of action.
Admission Dates & Jurisdictions
Admitted to the Arkansas Bar (1975); Unites States District Court; Eastern and Western Districts of Arkansas; U.S. Eighth Circuit Court of Appeals, U.S. Claims Court.
Education
University of Arkansas at Little Rock, B.A. 1972
University of Arkansas School of Law, J.D., 1973
Honors & Awards
A/V rated Martindale Hubbell
Arkansas Trial Lawyer Association, Trial Lawyer of the Year, 1994 & 1995
Arkansas Trial Lawyers Association, Presidents award, 1985 & 1986
Listed in Best Lawyers in America and Super Lawyers
Arkansas Times "Best Lawyers in Arkansas" – product liability and environmental law
Arkansas Public Policy Panel-Dragon Slayer of the Year Award, 2000
Professional Associations
Member, Association of Trial Lawyers of America: State Delegate, 1985-1986; Amicus Curiae Committee, 1989-1990; Peoples Law School Committee, 1986-1987; Public Relations Committee, 1989-1993, Board of Governors, 1990-1996.
Member, Arkansas Trial Lawyers Association: Political Action Committee, Chairman,1985-1986; Secretary, 1986-1987; President Elect, 1987-1988; President, 1988-1989.
Member, Arkansas Bar Association House of Delegates,1990-1991; Co-chair, Federal Practice Committee, Eastern District of Arkansas, 1986-1989.
Member, Inner Circle of Advocates
Fellow, American College of Trial Lawyers
Fellow, International Academy of Trial Lawyers
Fellow, Arkansas Bar Foundation
Associate, American Board of Trial Advocates
Lecturer, Hastings College of Advocacy, Hastings Law School, University of California.
Service Activities
Central Arkansas Astronomical Society: President, 1985, Secretary, 1986-1996
Arkansans for Environmental Reform: Founding Member and Vice President,1989-1992, President, 1993
Arkansas Aerospace Education Center: Board Member, 1994-1999
Arkansas Chapter of the Sierra Club: Executive Committee Chairman, 1995-1998
Arkansas Public Policy Panel Board: 1992-2001