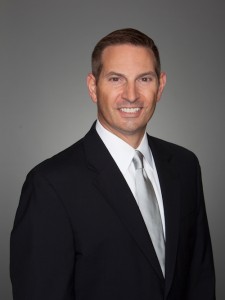 John V. Tucker
Managing Shareholder & Disability Attorney 5235 16th Street North Saint Petersburg, FL 33703 Practice Area(s): Insurance Law, Social Security Disability call (727) 572-5000 fax (727) 471-1415 visit website
Biographical Information
John V. Tucker is the Managing Shareholder of Tucker & Ludin, P.A., based in St. Petersburg, Florida. For over two decades, Mr. Tucker has represented clients in Florida and throughout the United States in all types of disability benefit claims. In fact, he is one of only a few attorneys in the United States who handles Disability Insurance, ERISA Disability, Social Security Disability, and Veterans Administration (VA) disability claims and litigation. He understands the unique challenges individuals face when dealing with insurance companies and governmental agencies. While Mr. Tucker's clients come from a variety of chosen careers, he is nationally recognized for his experience in helping CEOs, corporate executives, professionals, and athletes in reversing denials of their disability claims.
His nationwide practice includes claim handling, litigation, and appeals related to:
Long Term Disability Insurance
ERISA Disability Claims
Social Security Disability Benefits
Veteran's Disability Benefits
Individual and Group Life Insurance Claims
Accidental Death & Dismemberment Claims
Admission Dates & Jurisdictions
Mr. Tucker is admitted to practice before all state courts of Florida, as well as the Middle, Northern, and Southern U.S. District Courts of Florida.
He is also admitted to practice before the Eleventh Circuit Court of Appeals and the United States Court of Appeals for Veterans Claims in Washington, D.C.
Education
University of Florida, Fredric G. Levin College of Law Law JD – Juris Doctor 1991
University of Florida N/A BA – Bachelor of Arts 1988
Professional Experience
Chair, American Association for Justice Social Security Disability Law Section, 2012
President, St. Petersburg Bar Association, 2002
Former Editor and Member, Editorial Board – Paraclete, the magazine of the St. Petersburg Bar Association
Honors & Awards
2015 – Top Rated Lawyers – South Florida's Legal Leaders
2015 –  National Association of Distinguished Counsel – Nation's Top One Percent
2015 – The National Advocates: Top 100 Lawyers
2014 – 2016 – Super Lawyer
2008 – 2014 – AV Peer Review Rating Martindale-Hubbell
2008 – Certificate of Appreciation for Pro Bono Service Community Law Program, St. Petersburg, FL
2005 – 5 Year Board Service Award Pinellas Opportunity Council
2003 – "Boss of the Year" St. Petersburg Association of Legal Support Specialists
2002 – "40 under 40" Tampa Bay Review
1997 – Who's Who in American Law Who's Who Legal
1997 – "Optimist of the Year" High Noon Optimist Club
1997 – "Respect for Law" Award Northeast Optimist Club
1996 – Who's Who in American Law Who's Who