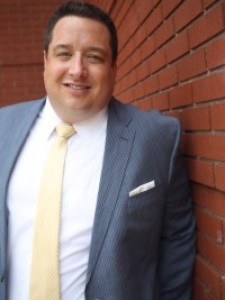 Mark W. Haefner
Haefner Law Office, LLC 4372 Casa Brazilia Dr Ste 102 Saint Louis, MO 63129 Practice Area(s): Family Law call (314) 200-6101 fax (314) 200-6102 email mark@haefnerlaw.om visit website
Biographical Information
Attorney Mark W. Haefner was born and raised in St. Louis, Missouri. After high school, Mark attended the University of Missouri – Kansas City (UMKC) where he earned a Bachelor of Arts in Administration of Justice.
Upon graduating from UMKC, Mark began working at the Missouri Division of Family Services. He investigated child abuse and neglect. He later transferred to the Alternative Care Unit and worked with children in foster care.  Mark's goal for each foster child was to find that him/her a home. During his time with DFS, many children that were his responsibility were either adopted, reunified with their parents, or he ensured they had the skills for independent living.  While working at DFS, Mark spent many days in Courtrooms trying to get a permanency plan for these children.
Mark grew frustrated with the lack of progress in the court system, due in large part to certain attorneys not working as hard as he did to protect children. He then decided to go to law school. Mark returned to the University of Missouri – Kansas City and began work on earning his law degree. While there, he met many colleagues that shared his passion and frustration with the legal system.
Post graduation, Mark became skilled in legal issues involving children. Divorce, child custody, child support, protection orders, paternity, and Motions to Modify became Mark's area of focus, and he has worked in family law since before graduating from law school.
After many years of practicing law in a child focused family law firm, Mark opened Haefner Law Office, LLC.
The mission of his firm is simple: Work hard. Play fair. Always do your best for the client.