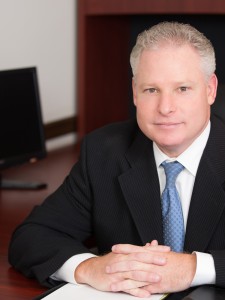 Matthew L. Willens
Willens Law Offices 30 N LaSalle St Suite 3450 Chicago, IL 60602 Practice Area(s): Personal Injury, Medical Malpractice call (312) 957-4166 fax (312) 726-4776 email mwillens@willenslaw.com visit website
Biographical Information
From www.willenslaw.com
Matthew L. Willens is recognized by the Illinois legal community as the "Best of the Best" in personal injury law. He has been designated by his peers as a top 100 "Illinois Super Lawyer" – an honor given to less than 1% of Illinois lawyers. This honor was received after an independent research, peer nomination and peer evaluation process. He has an AV® Preeminent™ 5.0 out of 5 peer review rating – the highest rating possible in personal injury and medical malpractice – in the highly distinguished Martindale-Hubbell® legal directory. He has a 10/10 (Superb) Avvo Rating with the highest possible marks in all categories including experience, industry recognition and professional conduct. He is recognized as a "Leading Lawyer" in Personal Injury Law and Professional Malpractice – based on a survey of legal peers conducted by the Law Bulletin Publishing Company's Leading Lawyer Network. In 2004, he was named one of the '40 Attorneys Under 40 in Illinois to Watch' by the Law Bulletin Publishing Company – an honor given to less than 1% of the lawyers in Illinois. He is a member of the Million Dollar Advocates Forum – where membership is limited to trial attorneys who have obtained million and multi-million dollar verdicts and settlements – where less than 1% of lawyers in the United States are members. He is also listed in Who's Who in American Law and Strathmore's Who's Who, publications that honor the best and brightest lawyers in the country.
Mr. Willens has a unique understanding of the dynamics and strategies of serious personal injury and wrongful death cases because he has had experience from both sides of the aisle. Before starting his own firm, he was a partner at Clifford Law Offices where he successfully litigated and tried a wide variety of serious personal injury, medical malpractice and wrongful death cases on behalf of plaintiffs. Prior to that, he worked for a major insurance company where he coordinated and managed the strategic direction of million-dollar-plus personal injury and wrongful death cases. His knowledge of the defense industry is indispensable in prosecuting cases for individuals who have been victims of negligence.
Mr. Willens gives back to the legal profession as well. He is an adjunct professor at Loyola University Chicago School of Law where he teaches Advanced Trial Advocacy. He writes a monthly column for the Chicago Daily Law Bulletin, the nation's oldest daily legal publication. In addition, he has authored articles in legal periodicals and has been a regular speaker at legal seminars throughout the country on various topics related to trial advocacy.  In addition to giving back to the legal profession, he donates his time and money generously to many good causes.
When he's not at work, Matt dedicates his time to his three children.  If he's not attending one of their many activities, he's likely on a bike ride or playing the sport of the day with them.
Admission Dates & Jurisdictions
Admitted to all Illinois Courts – 1995
Education
Loyola University Chicago School of Law, JD – 1995
Professional Experience
Founder – Willens Law Offices – 2007 to present
Adjunct Professor Loyola University Chicago School of Law – Advanced Trial Advocacy – 2007 to present
Partner – Clifford Law Offices – 2003 – 2006
Management – CNA Insurance Company – 2001 – 2003
Associate – Rapoport Law Offices – 1995 – 2001
Honors & Awards
Voted by peers as "Best of the Best" – a designation given to the top 100 lawyers in Illinois
Selected for membership into The National Trial Lawyers: Top 100 Trial Lawyers
Designated by peers as an Illinois Super Lawyer – an honor given to only 5% of Illinois lawyers
Designated by peers as a Leading Lawyer in Personal Injury Law and Professional Malpractice – a distinction earned by fewer than 5% of all Illinois lawyers
Has an AV® Preeminent™ 5 out of 5 peer review rating in personal injury and medical malpractice – Martindale-Hubbell® legal directory
Has a 10/10 Avvo Rating with the highest possible marks in all categories including experience, industry recognition and professional conduct
Nominated by the Trial Lawyer Board of Reagents as a top 1% Trial Lawyer
Recognized as one of Chicago's Top Lawyers as published in The National Law Journal
Recognized as one of the Top Attorneys in Illinois as published in Chicago magazine
Member of the Million Dollar Advocates Forum where membership is limited to trial attorneys who have obtained million and multi-million dollar verdicts and settlements – less than 1% of lawyers in the United States are members
Adjunct professor at Loyola University Chicago School of Law where he teaches Advanced Trial Advocacy since 2007
In 2004, named one of the '40 Attorneys Under 40 in Illinois to Watch' by the Law Bulletin Publishing Company – an honor given to less than 1% of the lawyers in Illinois
Wrote a monthly column for the Chicago Daily Law Bulletin called "Words of Willens"
Listed in Who's Who in American Law
Worked for a major insurance company where he coordinated and managed the strategic direction of million-dollar-plus cases
.
Has authored articles in legal periodicals and is a regular speaker at legal seminars throughout the country on various topics related to trial advocacy
Professional Associations
Press
Matthew L. Willens invited to join Trial Masters, an organization that selects members based upon hard-earned trial experience – 35 civil cases to verdict before either a judge or a jury (March, 2015)
Matthew L. Willens recognized as one of Chicago's Top Rated Lawyers of 2015 (March, 2015)
Matthew L. Willens and David A. Baez obtain an award of nearly nine times more than last pre-trial offer in a car accident case (January, 2015)
Matthew L. Willens Named 2015 Illinois Super Lawyer (January, 2015)
Matthew L. Willens selected by The National Trial Lawyers as one of the Top 100 Trial Lawyers in the nation (January, 2015)
Matthew L. Willens chosen by NAOPIA to receive a Top 10 Attorney Award for the state of Illinois (December, 2014)
Willens Law Offices nominated for a 2014 Litigator Award for winning million and multi-million dollar cases – a feat achieved by less than 1% of all lawyers (November, 2014)
Willens Law Offices awards scholarship to music teacher (October, 2014)
Willens Law Offices announces the addition of well regarded trial lawyer, David A. Baez, to the firm. (September, 2014)100
Matthew L. Willens named 2014 Top 100 Attorneys in Illinois as published in Chicago Magazine (February, 2014)
Matthew L. Willens named 2014 Illinois Super Lawyer (January, 2014)
Octavio Duran works tirelessly helping people who were victims of negligence achieve justice.Read more.
Matthew L. Willens named 2013 Top 100 Attorneys in Illinois as published in Chicago Magazine (February, 2013)
Willens Named 2013 Illinois Super Lawyer (January, 2013)
Octavio Duran hosted an event called "Lunch with a Judge" sponsored by the Chicago Bar Association (CBA).
Lawsuit: Man set on fire at Batavia Chinese restaurant – A negligence suit has been brought against a local restaurant after a repairman was burned while performing services.
Repairman sues Batavia restaurant – Matthew Willens is representing a man who was burned while repairing a stove at a local restaurant.
Small Firms Nab Big Settlements– Matthew L. Willens featured in Chicago Lawyer magazine for his multi-million dollar settelment on behalf of a young man injured when a porch railing collapsed. October, 2010
Transition From Working at a Small Firm To Starting Your Own – Matthew L. Willens featured in Blackacre, Loyola Law School, February, 2010
Alumni Spotlight – Matthew L. Willens featured in Loyola University Chicago School of Law Newsletter, February, 2010
Q & A – Matthew L. Willens featured in Chicago Lawyer Magazine, January, 2010
Verdicts & Settlements
verdict
$15,800,000
Pedestrian Accident
settlement
$4,000,000
Medical Malpractice
verdict
$3,100,000
Medical Malpractice
settlement
$3,000,000
Wrongful Death Car Accident
settlement
$2,250,000
Wrongful Death Car Accident
settlement
$2,010,000
Premises Liability
settlement
$1,750,000
Aviation Accident
settlement
$1,700,000
Medical Malpractice
settlement
$1,500,000
Wrongful Death Trucking Accident
settlement
$1,250,000
Personal Injury
policy settlement
$1,000,000
Medical Malpractice
settlement
$850,000
Medical Malpractice
settlement
$832,500
Boating Accident
settlement
$750,000
Construction Accident
settlement
$750,000
Construction Accident
settlement
$650,000
Medical Malpractice
partial settlement
$600,000
Asbestos Exposure
verdict
$511,000
Medical Malpractice
settlement
$510,000
Truck Accident
policy settlement
$500,000
Motorcycle Accident
settlement
$500,000
Car Accident
verdict
$491,863
Car Accident
settlement
$450,000
Bus Accident
settlement
$430,000
Construction Accident
settlement
$405,000
Bicycle Accident
settlement
$400,000
Medical Malpractice
settlement
$400,000
Construction Accident
settlement
$400,000
Construction Accident
verdict
$378,495
Construction Accident
settlement
$375,000
Medical Malpractice
verdict
$374,000
Personal Injury
settlement
$350,000
Car Accident
settlement
$325,000
Construction Accident
settlement
$300,000
Premises Liability
settlement
$300,000
Construction Accident
policy settlement
$300,000
Wrongful Death Boating Accident
settlement
$275,000
Bicycle Accident
settlement
$275,000
Dog Bite
settlement
$260,000
Workplace Accident
settlement
$250,000
Premises Liability
settlement
$250,000
Medical Malpractice
settlement
$250,000
Medical Malpractice
Settlement
$250,000
Bicycle Accident
settlement
$250,000
Bicycle Accident
verdict
$234,000
Car Accident
verdict
$225,000
Medical Malpractice
settlement
$200,000
Construction Accident
settlement
$190,000
Construction Accident
settlement
$185,000
Premises Liability
settlement
$175,000
Car Accident
settlement
$175,000
Workplace Accident
settlement
$167,000
Personal Injury
arbitration award
$150,000
Premises Liability
settlement
$150,000
Premises Liability
settlement
$150,000
Premises Liability
settlement
$140,000
Personal Injury
settlement
$140,000
Premises Liability
settlement
$140,000
Car Accident
settlement
$140,000
Car Accident
settlement
$137,000
Premises Liability
settlement
$133,000
Bicycle Accident
Pedestrian Accident
$130,000
Settlement
settlement
$130,000
Pedestrian Accident
settlement
$125,000
Car Accident
settlement
$125,000
Premises Liability
settlement
$110,000
Car Accident
settlement
$100,000
Pedestrian Accident
settlement
$100,000
Car Accident
settlement
$100,000
Bus Accident
settlement
$100,000
Premises Liability
policy settlement
$100,000
Car Accident
settlement
$100,000
Car Accident
policy settlement
$100,000
Car Accident
settlement
$100,000
Premises Liability
policy limit settlement
$100,000
Premises Liability
policy settlement
$100,000
Car Accident
policy settlement
$100,000
Car Accident
settlement
$100,000
Car Accident
settlement
$100,000
Bicycle Accident
policy limit settlement
$100,000
Pedestrian Accident
policy limit settlement
$100,000
Wrongful Death Car Accident
Speaking Engagements
Jury Selection – Matthew L. Willens selected to moderate and speak at Illinois Institute for Continuing Legal Education's (IICLE) seminar on Jury Selection – June 5, 2015.
Your First Car Accident Case – Matthew L. Willens presented to lawyers at the Illinois State Bar Association's 9th Annual Solo and Small Firm Conference – October, 2013.
Anatomy of a Motor Vehicle Crash Case – Matthew L. Willens presented to lawyers and judges regarding jury selection and trial at the Illinois Institute for Continuing Legal Education's legal seminar on Motor Vehicle Crash Cases – September, 2013.
Starting Your Own Practice – Matthew L. Willens  was the moderator and a speaker at the Illinois Institute for Continuing Legal Education's (IICLE) legal seminar on Starting Your Own Practice – June 3rd through June 6th, 2013. Read more
Presenting Expert Testimony at Trial – Matthew L. Willens presented to law students at Loyola University Chicago School of Law School – Winter, 2013
Advocacy in Mediation –Matthew L. Willens presented to lawyers and judges regarding mediating high value cases at the Illinois Institute of Continuing Legal Education's Conference entitled Winning at Alternative Dispute Resolution:  Understanding Advocacy in Arbitration and Mediation – Fall, 2012.
Basics of Personal Injury Litigation –Matthew L. Willens presented to lawyers at the Illinois State Bar Association's 8th Annual Solo and Small Firm Conference – Summer, 2012.
Career Advice -Matthew L. Willens presented to law students at Loyola University Chicago School of Law School – Winter, 2012
What Lawyers Do – Matthew L. Willens presented to law students at Loyola University Chicago School of Law School – Fall, 2010
Career Choices – Presented to law students and lawyers at Loyola University Chicago School of Law School – Winter, 2010
90 Days Before Trial: The Final Countdown – Detailing Your Case for Trial – Presented to lawyers at the Chicago Bar Association – Fall, 2006
Traumatic Brain Injuries – Presented at the Lake County Center for Independent Living in Mundelein – Spring, 2006
Liens – Contractual Reimbursements – Presented at two Illinois Trial Lawyer Association Seminars – Winter and Summer, 2006
Presenting Psychological and Neuropsychological Evidence in a Personal Injury Case – Presented to lawyers, academics and experts from around the country at the American Bar Association – Spring, 2005
Traumatic Brain Injuries – Illinois Trial Journal (republished in The Academy of Florida Trial Lawyers Journal, Issue 499, 2005), 12/01/2004
Top 10 Mistakes Made by Attorneys – Presented to lawyers in Illinois, New York, Texas, California, Florida, Tennessee, Georgia – 2003
How Personal Injury Law and Workers' Compensation Law are Related – Matthew Willens presents to law students at Kent Law School – 1998, 1999, 2000