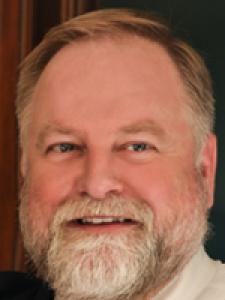 Mo Wiltshire
Prior Daniel & Wiltshire, LLC 490 North Milledge Avenue Athens, GA 30601 Practice Area(s): Criminal Defense, Criminal Defense - DUI / DWI call (706) 543-0002 fax (706) 355-3900 email [email protected] visit website
Biographical Information
Former prosecutor Mo Wiltshire is widely recognized as one of the top trial lawyers in the State of Georgia. Mo Wiltshire holds a rating of AV Preeminent from Martindale-Hubbell. This rating is the highest possible peer review rating. It reflects anonymous opinions gathered from judges, prosecutors and private practice lawyers in surveys administered by Martindale-Hubbell, the oldest attorney peer review rating organization in the United States.
Mo is one of the few lawyers in Georgia to have earned the Avvo.com rating "Superb" scoring a perfect "10.0" on their 10 point scale. AVVO.com, the world's largest online attorney rating and review organization, has awarded Mo Wiltshire their highest rating in Criminal Defense, DUI Defense, Domestic Violence Defense and in Wrongful Death Litigation. Mo Wiltshire has been formally recognized by numerous national organizations for outstanding achievement and overall excellence as a trial attorney and advocate for his clients. Mo Wiltshire has earned his reputation as one of the very best trial attorneys in the State.
Wiltshire is rated AV Preeminent by his peers for possessing both the "highest level of professional excellence" and "Very High Ethical Standards" according to Martindale-Hubbell the peer review attorney ethics rating guide. Mo holds a ranking as a "Top 10 Defense Attorney" in the State of Georgia by The National Academy of Criminal Defense Attorneys. Mo was also selected as one of the "Top 100 Criminal Defense Lawyers" in the State of Georgia by The American Society of Legal Advocates and as a "Top 100 Trial Lawyer" in the area of Criminal Defense by the National Trial Lawyers: Top 100 Lawyers group. Mo has also been recognized as one of the "Best DUI Attorneys in the Nation" by the National Advocacy for DUI Defense. Mo was honored as one of the 10 Best Criminal Defense Lawyers in Georgia for Client Satisfaction for 2014 by the American Institute of Criminal Law Attorneys. Mo has been selected for a Client's Choice Award from AVVO for 2012, 2013, 2014 and again in 2015 as a result of outstanding client service.
As a former felony prosecutor and a former DUI prosecutor in practice for over 20 years Mo Wiltshire has seen every type of criminal case in the court system. His prosecution insider background, along with having tried several hundred jury trials, establishes that Mo Wiltshire possesses a breadth and depth of experience that is very difficult to find elsewhere. During his service as Solicitor-General he was commissioned with leading the office charged with the prosecution of DUI offenses in Athens. When his term as Solicitor-General expired he joined the law firm that became Prior, Daniel & Wiltshire and resumed the private practice of law.
Mo Wiltshire maintains a heavy focus on jury trials in this law practice including regular and extensive criminal jury trial work in courts throughout Georgia and the Southeast. The practice is limited to criminal trial work and select serious personal injury litigation. Mo enjoys getting to meet so many good people in his practice and as the government aggressively enforces often overbroad laws he seems to meet more and more every year. Mo has learned to a certainty that the right lawyer can make all the difference. He takes to heart the guiding principle of his practice "helping good people in big trouble all over Georgia."
If he agrees to represent you, Mo will be personally responsible for your case. Your case is no place for on the job training for newly minted lawyers. Unlike at some law firms, when it comes time for your day in court you will not be handed off to a junior associate. While our staff is very talented and capable we know you are hiring Mo Wiltshire for his help. You should expect and will receive the benefit of his many years of quality experience, unique insight and skill set. While his services are in high demand and Mo stays very busy, because Mo does not take on every case he is offered, he has the time and resources necessary to provide the level of help you need and deserve for your case.
Admission Dates & Jurisdictions
1994 State Bar of Georgia
Education
B.A. Millsaps College
J.D. University of Georgia School of Law
Mo graduated cum laude from Millsaps College in Jackson, Mississippi in 1991 becoming the first Wiltshire male to earn a college degree in living memory. College days at this academically focused liberal arts institution included much learning, growth and maturing. Mo was active on campus in academic, athletic and social life. As a member of the Alpha Mu Chapter of the Kappa Alpha Order he was surrounded by students who had strong records of achievement and whose parents and grandparents were doctors, lawyers and leaders in their communities. It was during college at Millsaps that he realized that the profession that suited his aptitude, temperament, and competitive spirit was to be found in the courtroom.
As he began to seriously consider law school Mo was honored to receive a partial academic scholarship to enroll at the University of Georgia School of Law. He visited Athens and fell in love with our town and our school. Mo received his J.D. degree from the University of Georgia School of Law in 1994. His law school honors include being named to the Order of Barristers.
Professional Experience
Mo was admitted to the Georgia Bar in 1994 and began his legal career serving as an Assistant District Attorney in Cherokee and Forsyth counties in the North Metro Atlanta area. His duties involved a heavy caseload of felony jury trial work. After several years as a prosecutor, he had learned all he could in that post and felt the need to expand his horizons beyond government service. Mo was offered a timely chance to return to Athens which he gladly accepted. He began the private practice of law focusing on civil and criminal cases requiring litigation.
After roughly a decade of successful private law practice, Mo Wiltshire was appointed by then Chief Judge Joseph E. Gaines to a high profile murder case. Even though that case resulted in a famous win for Mo and an acquittal for the accused, Mo was not at all pleased with several aspects of the government's approach to the prosecution of that case. Based upon what he saw in that case Mo felt compelled to challenge the status quo and run against the sitting District Attorney. Mo Wiltshire ran for election to the post of District Attorney and was selected as the Republican Party Nominee for District Attorney for Athens-Clarke and Oconee County in 2004. Mo was endorsed by the Police Benevolent Association of Georgia, Inc., the Athens-Banner Herald, and the Athens Daily News during the election. Although Mo carried one of the two counties in our judicial circuit he was unsuccessful in the effort unseat the incumbent Democrat. After the election Mo resumed his service as a prosecutor when he was appointed by Governor Sonny Perdue as Solicitor-General for Athens-Clarke County and served in that post until 2007.
As Solicitor-General Mo Wiltshire was the head DUI and Domestic Violence Prosecutor in Athens and oversaw the office charged with prosecuting all misdemeanor offenses in the State Court. In 2007, when his term as Solicitor-General expired, Mo resumed the private practice of law. During his years in service as a prosecutor Mo Wiltshire sought not merely to convict the guilty but to do justice in each case. This philosophy ought to guide all lawyers and especially our prosecutors.
Honors & Awards
•AV Preeminent Legal Ability (Martindale-Hubbell)
•Very High Ethical Standards (Martindale-Hubbell)
•Rated "SUPERB" as a Criminal Defense Attorney (AVVO)
•Rated "SUPERB" as a DUI Defense Attorney (AVVO)
•Top 10 Criminal Defense Attorney (NACDA)
•Top 100 Criminal Defense Lawyer (ASLA)
•Top 100 Trial Lawyer (National Trial Lawyers)
•Top 100 DUI Defense Attorney (NAFDD)
•Named to the "10 Best" for Client Satisfaction 2014 (AIOCLA)
•Client's Choice Award for Outstanding Service 2012 (AVVO)
•Client's Choice Award for Outstanding Service 2013 (AVVO)
•Client's Choice Award for Outstanding Service 2014 (AVVO)
Professional Associations
Member
The Western Circuit Bar Association
1996–present
Member
State Bar of Georgia
1994–present
Treasurer
Western Circuit Bar Association
2006–2007
Co-Chair
Athens-Oconee Domestic Violence Task Force
2005–2007
Member
Prosecuting Attorneys' Council of Georgia
2005–2007
Member
Georgia Association of Criminal Defense Lawyers
Service Activities
Service in the Community:
Mo currently serves in many leadership roles in the community including as the Special Prosecutor to both the Athens-Clarke County Coroner's Office and the Oconee County Coroner's Office in Inquests and Death Investigations. He serves as an Instructor for the Athens-Clarke County Police Department in the department's New Officer Investigation Courses. He also serves as a Faculty Member for the Georgia Institute of Continuing Legal Education in the Gary Christy Memorial Georgia Trial Skills Clinic training and mentoring other lawyers to improve their courtroom ability. Mo is a member of the Georgia Bar Association, The Georgia Association of Criminal Defense Lawyers, The National Criminal Trial Lawyers Association and the Western Circuit Bar Association.
Mo is often called upon to provide expert commentary and analysis for local and regional news media and has been featured in the Athens Banner-Herald, the Atlanta Journal-Constitution, Flagpole Magazine, Scout.com, WGAU, WSB and others. Mo frequently meets with civic groups and social organizations helping them avoid legal trouble regarding Underage Alcohol Consumption, DUI and Liability Issues. He has served as the Co-Chair of the Athens-Oconee Domestic Violence Task Force, with the American Cancer Society Relay for Life, as a Judge for many Mock Trial and Moot Court competitions sponsored by the Georgia Bar Association, and as the lawyer's chair of the United Way of Northeast Georgia, Doctors v. Lawyers Basketball Challenge. Mo has served as a panelist for Safe Campuses Now and as a board member for UGA Designated Dawgs (a DUI prevention charity).