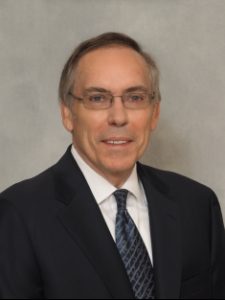 Phillip J. Wells
Wells & Wells, P.L.L.C. 225 S Church Street Jonesboro, AR 72401 Practice Area(s): Personal Injury visit website
Biographical Information
I first chose to become a lawyer during my years at the University of Arkansas. I attended the United States Military Academy at West Point, New York. This instilled me with a sense of duty and responsibility. My tour on active duty in the Army as a military officer gave me discipline and commitment to work hard.
After law school, I began my legal career in a wide variety of practice areas. My legal practice in areas of domestic relations, contracts, criminal defense, and automobile accident cases taught me that hard work can make a difference.
I enjoy the responsibility of helping clients in difficult times. I accept the challenges to make a difference in people's lives who need legal assistance. Many clients have unexpected injuries and disabilities that impact the lives of themselves and their families. My clients are ordinary but hard working individuals whose injuries create hardships for their families who depend on their income. When an accident or an on-the-job injury prevents them from earning wages, it becomes my responsibility to provide a solution. I am the aggressive advocate for every client.
I learned early in my practice that if you take care of your clients, your practice will take care of you. Whether by settlement or jury trial, I strive to obtain a full and fair recovery for the harms and losses my clients have suffered.
When my clients through no fault of their own are involved in an automobile accident and on the job injury or require social security disability, they need a proven and experienced attorney to guide them through a very difficult process. I take pride in communicating unfamiliar legal issues with my clients from the time they walk into my office until their case is finally resolved. Our new law firm will continue to return all client telephone calls within 24 hours. I realize that each client puts their case and trust into our law firm and their legal claim is likely the most important part of their lives.
Over 36 years of law practice representing injured people throughout Northeast Arkansas, I have been privileged to be recognized for my accomplishments in the legal field. I have been selected by fellow lawyers as the Best Lawyers in America for Personal Injury Cases and the Best Lawyers in America for Workers' Compensation cases. I have been selected to Outstanding Lawyers of America, Million Dollar Advocates Forum, Mid-South Super Lawyers, and take great pride in being selected the The American Board of Trial Advocates.
In addition to practicing law, I have a strong commitment to family, friends, community, and my church. I taught Junior Senior High Church School for 19 years at St. Mark's Episcopal Church in Jonesboro, Arkansas. As a member of St. Mark's, I have been Senior Warden, Chairman of the Priest Search Committee, and Chairman of the St. Mark's Day School Board.
I have been married to Becky Wells for 38 years and enjoy working with her everyday since she is an accountant and legal assistant in our law firm. We have two sons, Kevin Wells and Robert Wells, who both are attorneys. Kevin Wells is an attorney with the Arkansas Attorney General's Office. I am blessed to have my son, Robert Wells, as an attorney in my firm. He is the right hand man of our legal team. Robert has youthful energy, experience, and I have watched as he puts his clients first in every instance. The law firm, Wells & Wells, which consists of Phillip Wells and Robert Wells and an energetic, experienced, and competent staff is a good team to carry on the tradition of service and excellence in representing clients with energy and compassion.