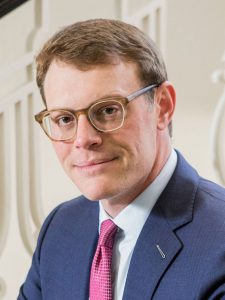 Biographical Information
Attorney Rick Cofer is a partner with Cofer & Connelly, PLLC, law firm in Austin, Texas. Nationally recognized as among the top trial attorneys in the country, Mr. Cofer has more than 13 years of legal experience. He provides unmatched counsel and support to clients throughout Texas who have legal needs involving any of the following:
Criminal defense
Family law and divorce
Personal injury
Juvenile Defense
Over the course of his legal career, Mr. Cofer has served as both a prosecutor and a criminal defense attorney. He has tried more than 100 cases to a judge or jury, and has thousands of hours of courtroom experience.
Additionally, he is a statewide juvenile defense attorney, representing young adults in serious cases throughout Texas. He holds the distinction of being the only Austin attorney to have both prosecuted and defended Travis County juvenile murder charges.
Through his criminal defense practice, Mr. Cofer routinely handles some of the most complex and serious criminal cases across Central Texas, including murder charges, sex crimes, and other major felonies. He also handles DWI and drug possession cases, and he has notable experience with cannabis and marijuana laws.
From his efforts, Mr. Cofer has achieved a long record of securing successful outcomes for his clients, and he has earned numerous awards and honors for his outstanding professionalism and service. Among his accolades, he has been selected as a 2021 Rising Star by SuperLawyers, received a Top 100 Trial Lawyers designation from The National Trial Lawyers, and Attorney & Practice Magazine named him among the Top 10 Criminal Defense Attorneys in 2019. He has also received Superb client ratings on Avvo along with the site's Clients' Choice Award.
Moreover, Mr. Cofer has received the Distinguished Service Certificate from the city of Austin along with the Individual Achievement Award from Keep Austin Beautiful. He has also received a Resolution of Appreciation from the Travis County Commissioners Court, and he is a graduate of the Austin Bar Association's Leadership Academy.
Mr. Cofer is also a member of the College of the State Bar of Texas, a fellow of the Texas Bar Foundation, and a board member of the Austin Bar Foundation. He is a member of the Capital Area Trial Lawyers Association, the Austin and Texas Criminal Defense Lawyers Associations, the Austin LBGT Bar Association, and other local, state, and national legal organizations.
A 2004 graduate of the University of Texas at Austin, Mr. Cofer obtained his Juris Doctor from the University of Texas School of Law in 2007, where he was a member of the Leon Green Society and the American Constitution Society. He is admitted to practice before the U.S. District Court for the Southern and Western Districts of Texas, the U.S. Court of Appeals for the 5th Circuit, and the U.S. Supreme Court.
Mr. Cofer has deep Central Texas roots. He has served in a number of public roles, including:
Vice Chair, Texas Health Action Kind Clinic
Chair, City of Austin Zero Waste Commission
Vice Chair, City of Austin Parks and Recreation Board
Chair, Ending Community Homelessness Coalition Board of Directors
President, Pease Park Conservancy Board of Directors
Mr. Cofer is a 20 year resident of Central Texas. He splits time between his Clarksville neighborhood and Blanco ranch.
Admission Dates & Jurisdictions
Texas Supreme Court
United State Supreme Court
United States Court of Appeals for the Fifth Circuit
United States District Court for the Western District of Texas
United States District Court for the Southern District of Texas
Education
University of Texas School of Law, JD
University of Texas at Austin, BA with Honors (Government and History)
Honors: Phi Beta Kappa, Temple Scholar, Normandy Scholar, LBJ Fellow
Professional Experience
Partner, Cofer & Connelly, PLLC
Criminal Defense Attorney, Law Office of Rick Cofer, PLLC
Assistant District Attorney, Travis County District Attorney's Office
Assistant County Attorney, Travis County Attorney's Office
Criminal Defense Attorney, Private Practice
Honors & Awards
2021 –  Rising Star, SuperLawyers
2020-  Fellow, Texas Bar Foundation
2020 – 100 Top Trial Lawyers, The National Trial Lawyers
2020 – Clients' Choice Award, Avvo
2020 – Member, Texas Bar College
2019 – Top 10 Criminal Defense Attorney, Attorney & Practice Magazine
Professional Associations
State Bar of Texas, Criminal Law & Juvenile Law Section
Austin Bar Association, Criminal Law Section Treasurer
Austin Bar Foundation, Board Member & Fellow
Texas Bar Foundation, Fellow
Austin Criminal Defense Lawyers Association
Texas Criminal Defense Lawyers Association
Austin Young Lawyers Association
College of the State Bar of Texas
Capital Area Trial Lawyers Association
Texas County and District Attorneys Association (2009-2018)
National College for DUI Defense
Verdicts & Settlements
Dismissal – State of Texas v. R.P. – Aggravated Assault with Deadly Weapon

, 

2019

Dismissal – State of Texas v. S.T. – Burglary of Habitation

, 

2019

Dismissal – State of Texas v. R.P – Assault Family Violence Strangulation

, 

2020

Dismissal – State of Texas v. J.A. – Driving While Intoxicated 2nd

, 

2020

Dismissal – In the Matter of C.E., a child – Five Counts of Aggravated Assault Causing Serious Bodily Injury

, 

2020

Dismissal – In the Matter of S.R., a child – Aggravated Sexual Assault of a Child

, 

2020

Dismissal – State of Texas v. A.B. – Assault Family Violence

, 

2020

Dismissal – State of Texas v. R.J. – Driving While Intoxicated

, 

2020

Dismissal – State of Texas v. E.S. – Third Degree Felony Stalking

, 

2020

Not Guilty – In the Matter of J.R, a child – Contested Adjudication Hearing – Unauthorized Use of Motor Vehicle, Possession of Controlled Substance

, 

2020
Service Activities
Vice Chair & Board Member, Texas Health Action Board of Directors (2017-Present)
Vice Chair & Member, City of Austin Parks & Recreation Board (2015-2019)
Chair, Ending Community Homelessness Coalition (ECHO) Board of Directors (2014-2018)
President & Board Member, Pease Park Conservancy Board of Directors (2015-2018)
Chair, City of Austin Aquatic Master Plan Task Force (2017-2018)
Board Member, City of Austin South Central Waterfront Advisory Board (2018)
Delegate, Austin AFL-CIO Central Labor Council (2009-2018)
Member, Travis County Civil and Family Courthouse Citizen Advisory Committee (2016)
Member, City of Austin Parkland Events Task Force (2015-2016)
Chair & Member, City of Austin Zero Waste Advisory Commission (2007-2015)
Chair, City of Austin Recycling Ordinance Reform Committee (2009-2012)
Founder & Chair, Austin Bag the Bags Coalition (2007-2012)
Member, Salvage Vanguard Theater Board of Directors (2008-2010)