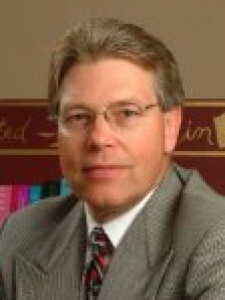 Robert J. Young
Young & Perez 3586 Route 22 West PO Box 245 Whitehouse, NJ 08888 Practice Area(s): Workers' Compensation, Personal Injury call (908) 823-1212 fax (908) 823-1216 email byoung@youngandperez.com visit website
Admission Dates & Jurisdictions
License

| State | Status | Acquired | Updated |
| --- | --- | --- | --- |
| NJ | Active | 1981 | 05/29/2015 |
Education
Education

| School Name | Major | Degree | Graduated |
| --- | --- | --- | --- |
| Seton Hall University School of Law | Law | JD – Juris Doctor | 1981 |
| Seton Hall University | Pre-Law | BA – Bachelor of Arts | 1978 |
Professional Experience
                                                                                Work Experience
| | | |
| --- | --- | --- |
| Title | Company Name | Duration |
| Partner | Young and Perez | 1998 – Present |
| Vested Partner | Hoagland Longo Moran Dunst & Doukas | 1988 – 1997 |
| Associate | Hoagland Longo Moran Dunst & Doukas | 1983 – 1988 |
| Law Clerk | Middlesex County Courts | 1981 – 1982 |
Honors & Awards
Awards

| Award Name | Grantor | Date Granted |
| --- | --- | --- |
| Super Lawyer | SuperLawyers | 2015 |
| AV Preeminent 5.0 out of 5 Peer Review Rated | Martindale-Hubbell | 2015 |
| Top One Percent | National Association of Distinguished Counsel | 2015 |
| Super Lawyer | SuperLawyers | 2014 |
| Super Lawyer | SuperLawyers | 2013 |
| Super Lawyer | SuperLawyers | 2012 |
| Super Lawyer | SuperLawyers | 2011 |
| Super Lawyer | SuperLawyers | 2010 |
| Super Lawyer | SuperLawyers | 2009 |
| Super Lawyer | SuperLawyers | 2008 |
| Super Lawyer | SuperLawyers | 2007 |
| Super Lawyer | SuperLawyers | 2006 |
| Super Lawyer | SuperLawyers | 2005 |
Professional Associations
Associations

| Association Name | Position Name | Duration |
| --- | --- | --- |
| New Jersey State Bar Association, Workers' Compensation Section | Executive Committee | 1997 – 2007 |
| New Jersey State Bar Association | Member | 1982 – Present |
Verdicts & Settlements
Legal Cases

| Case Name | Outcome |
| --- | --- |
| Walsh v. GE, 334 N.J. Super. 1 (App. Div. 2000) | Judgement affirmed |
| Hellwig v. J.F. Rast & Co., Inc., 110 N.J. 37 (1988) | Judgement affirmed |
Representative Cases
Hellwig v. J.F. Rast & Co., Inc., 110 N.J. 37 (1988)

Practice Area:

Workers Compensation

Date:

Mar 31, 1988

Outcome:

Judgement affirmed

Description:

Attorney Young argues New Jersey's pre-eminent heart attack case interpreting N.J.S.A. 34:15-7.2 of the statute before the New Jersey Supreme Court Employer, J.F. Rast & Co., sought a review of the judgment of the New Jersey Division of Workers' Compensation, which awarded dependency benefits for the death of widow's husband, Thomas Hellwig, from a myocardial infarction while at work. On the day of his death, decedent had returned to his regular work after a seven- to nine-week layoff, during which time he was mostly sedentary. Appellee's expert testified that the death was due to an infarction caused by decedent's work activity. No initial consideration was given to decedent's normal out of work activity, despite language in Section 7.2 to the contrary. Appellant and its expert argued that the workers' compensation court erred in not also considering evidence as to decedent's normal activities outside of work and then recalling witnesses to determine same after the case's closure. The appellate court agreed that the existing case law was not followed but affirmed the workers' compensation court by a 2-1 vote. Due to the existence of a dissent and the admission that the current law was not followed, the employer petitioned the NJ Supreme Court to grant certiorari and review the appellate court's ruling. The NJ Supreme Court did so and ruled in the widow's favor. In so doing, it proclaimed a change in NJ cardiovascular law, which remains in effect today and is cited as the pre-eminent heart attack case in New Jersey.