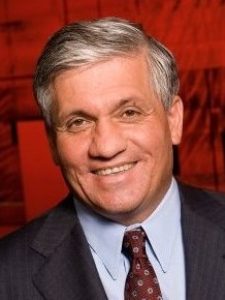 Robert J. Mongeluzzi
Saltz Mongeluzzi Barrett & Bendesky, PC One Liberty Place, 52nd Floor 1650 Market Street Philadelphia, PA 19103 Practice Area(s): Personal Injury visit website
Biographical Information
Robert J. Mongeluzzi is the most respected and successful construction accident attorney in the United States. A founder of Saltz Mongeluzzi Barrett & Bendesky, he has been a driving force in establishing the firm's reputation as one of the Philadelphia region's leading plaintiff personal injury law firms and the leading U.S. law firm representing construction accident victims. He was co-lead counsel for the largest recovery of a construction accident case in American history.
Mr. Mongeluzzi also focuses on cases involving catastrophic injury and death stemming from electrical accidents, crane accidents, aerial lift accidents, brain injuries, burn injuries, product liability and sports and recreational accidents.
For clients in Philadelphia, Pennsylvania and New Jersey and elsewhere, Mr. Mongeluzzi has more than 150 verdicts and settlements of a million dollars or more in construction accidents alone, more than any attorney in the world. Overall, he has secured at least a million dollars in more than 200 cases, including:
$101 million settlement – the largest in U.S. history – for the four workmen killed and 30 injured in the 2003 collapse of the Tropicana Casino parking garage in Atlantic City, N.J.
$75 million verdict – the largest for an individual construction worker in U.S. history – for a highway construction worker.
His commitment to preserve and protect the rights of working men and women is rooted in his own family history.  His great grandfather was killed and his grandfather was seriously disabled in workplace accidents. Witnessing the consequences of having insufficient legal resources, Mr. Mongeluzzi now devotes himself to representing catastrophically injured workers.
Mr. Mongeluzzi is the author of the Construction Accident Litigation chapter in Tort Litigation, the American Association for Justice's most ambitious publication ever. For decades he also has written about and taught other lawyers how to handle construction accident and workplace accident cases at seminars throughout the region and the country.  He also frequently appears in print and electronic media as a legal expert on construction and workplace accidents.
Education
Mr. Mongeluzzi graduated from the University of Pennsylvania and earned his law degree from the Fordham University School of Law (1981). He is also a graduate of the nationally ranked LL.M. (Master's of Law) in Trial Advocacy program at the Temple University Beasley School of Law, where he currently serves as an adjunct professor of law.
Honors & Awards
Mr. Mongeluzzi has consistently ranked second out of 48,000 Pennsylvania lawyers in Philadelphia magazine's peer-selected Super Lawyers of Pennsylvania publication. That magazine, in a cover story entitled "Don't Mess with Mongo," noted his "reputation as one of the top construction accident plaintiff's attorneys in the country and probably the leading lawyer for accidents involving cranes and aerial lifts."
The Philadelphia Inquirer stated that he "has made a career representing the victims of construction accidents." The Philadelphia Business Journal added that "when someone is catastrophically injured in a workplace accident and millions of dollars are at stake chances are Robert Mongeluzzi will have a hand in representing the plaintiff."  Finally, Lawdragon Magazine selected him as one of the 500 best attorneys in America and called him "The King of Construction Site Accidents". He was named Philadelphia's 2009 Litigator of the Year.
Verdicts & Settlements
$124,260,000 – Verdict From Montco Jury in Case Over Killing
A Montgomery County jury has awarded $124 million in a civil case against Rafael Robb, the former University of Pennsylvania economics…
$101,000,000 – Tropicana Casino Parking Garage Collapse
A global settlement worth more than $101 million has been reached in the massive litigation stemming from the October 2003 collapse of the Tropicana Casino parking garage in Atlantic City that killed four construction workers and injured 30 others.
$75,000,000 – Construction Accident Victim
A Philadelphia jury yesterday awarded more than $75 million to a former highway construction worker who was left quadriplegic after he was struck by a drunken driver and thrown more than 100 feet.
$36,000,000 – Montco Apartment Fire
Less than 14 months after a devastating apartment building fire in Conshohocken, Pa., left scores of residents homeless, lawyers unveiled a global settlement worth more than $36 million that will resolve all property damage and insurance claims.
$29,500,000 – Pier 34 Lawsuits Settle for $29.5 Million
After nearly four years and more than 40 civil lawsuits , someone finally took responsibility for the tragic Pier 34 collapse that killed three young women and injured dozens of others.
$20,000,000 – Insurer to Pay in Dram Shop Suit
In the largest settlement to date in a Pennsylvania insurance bad faith case, the Princeton Insurance Co. has agreed to pay $20 million to settle a claim brought on behalf of a tavern that was hit with a $75 million verdict in a Dram Shop Act suit after the insurer refused to settle the case for the tavern's policy limit of $1 million.
$17,000,000 – Record Settlement in Case Of Man Killed by Crane Hook
The family of an electrician who was killed when a crane hook fell on him has reached a $17 million settlement in the Philadelphia Court of Common…
$17,000,000 – Duck Boat Accident Case Settles
The families of two Hungarian tourists killed when the duck boat they were on in the Delaware River was run over by a barge will split a $15 million settlement from the operators of both boats, according to attorneys in the case.
$16,500,000 – Lehigh County Industrial Accident Case
An Allentown man who suffered burns over 63 percent of his body in an industrial accident at a zinc plant will be paid $16.5 million in a settlement that plaintiffs lawyers say is the largest ever reported for a Lehigh County personal injury case.
$16,300,000 – Settlement Reached in Ironworker's Leg Amputation Case
An ironworker whose right leg was amputated and left foot crushed when a 3,000-pound granite base stone toppled over onto him during the renovation…
$14,000,000 – Roofer Suffered Traumatic Brain Injury
A man whose skull was crushed while he was doing roofing work at a local hospital has settled with a product manufacturer and seller for more than $14 million.
$13,900,000 – Breaker Explosion Case Settles
An industrial software technician who suffered serious burns in a plasma explosion when a high-voltage circuit breaker at an asphalt plant…
$13,000,000 – Casino Construction Accident
A crane operator who lost one leg and suffered serious injuries to the other in an accident during the initial phase of construction of the Harrah's casino in Chester will be paid $13 million in a settlement of a suit against the general contractor and two subcontractors.
$12,700,000 – Kimmel Center Accident Nets $12.7 Mil.
Seven workers who were injured when a scaffolding form collapsed during construction of the Kimmel Center on Philadelphia's Avenue of the Arts will be paid more than $12.7 million in a global settlement reached after three days of mediation.
$12,000,000 – Roofer Paralyzed After Fall
A roofer who was paralyzed from the neck down after a 40-foot fall will be paid $12 million to settle his suit against a general contractor that accused the firm of failing to provide any fall protection devices or a designated safety monitor.
$11,000,000 – Death from Factory Fall
The family of an Elsmere man who died after falling into a container of boiling water at a Claymont steel factory reached an $11 million settlement with the firm responsible for workplace safety at the plant, the family's attorney said Wednesday.
$11,000,000 – Wrongful Death Suit
A settlement worth nearly $11 million was struck last week during the sixth day of trial in a wrongful death suit brought by the estate of a steelworker who died 13 days after falling into a vat of boiling water and molten metal allegedly because of a gap in a guardrail that had existed for more than a decade.
$10,000,000 – Fainting Juror Prompts $10 Million Settlement
It's conventional wisdom among trial lawyers that you might very well be on your way to winning a case if your closing argument brings a juror to tears.
$10,000,000 – Paralyzed Worker, Dietz & Watson Case
In a deal struck just moments before jury selection in Philadelphia Common Pleas Court was set to begin, Dietz & Watson agreed Friday to pay $10 million to a construction worker who was paralyzed in a fall while erecting a pallet rack, plaintiffs lawyers said.
$10,000,000 – Warehouse Mishap
Four companies have agreed to pay a total of $10 million to a man who was rendered paraplegic when a heavy pallet allegedly fell on him from a high shelf in the warehouse where he worked.
$10,000,000 – Construction Accidents
Two lawsuits over construction accidents have yielded settlements worth nearly $10 million for lawyers at Philadelphia's Saltz Mongeluzzi Barrett & Bendesky.
$9,000,000 – Electric Shock Case
After working out the details of a workers' compensation lien with Judge Sandra Moss yesterday in Philadelphia Common Pleas Court, attorneys finalized a settlement that secures $9 million for an employee of a contractor who suffered electric shock when the loader he was operating came into contact with uninsulated power lines.
$8,900,000 – Office Builder Injuries
A worker, who was partially paralyzed, blinded in one eye and suffered extensive brain damage when a 10-ton mobile office unit fell on him will be paid nearly $9 million in a global settlement of a products liability lawsuit that was scheduled to go to trial Dec. 6.
$8,500,000 – Brain Injury and Spastic Paraplegia from Work Accident
A man who suffered a traumatic brain injury and spastic paraplegia from a work accident will be compensated $8.5 million as a result of a settlement in Allegheny County last week.
A case involving a roofer who was paralyzed after falling about 40 feet has culminated in an $8.5 million settlement.
$8,300,000 – Industrial Accident Case
After three and a half weeks of trial in Philadelphia Court of Common Pleas Judge Howland W. Abramson's courtroom, a jury returned an $8.3 million verdict in a products liability case earlier this week.
$8,000,000 – Paraplegia Following Worksite Accident
A Brazilian man who was paralyzed from the waist down after falling 18 feet from the house frame he was constructing will be paid $8 million in a settlement reached last week in the midst of a trial in the Philadelphia Court of Common Pleas.
$8,000,000 – Concrete Truck Rolls Backwards
The 31-year-old plaintiff filed this negligence action against the driver of an 80,000-pound concrete truck as well as the driver's employer after the truck backed down a closed construction ramp and ran over the plaintiff, necessitating amputation of his right leg, hip and buttock.
$7,900,000 – Products Liability and Negligence Case
Richard L. Jones filed suit against West Penn Power Company, Cargotek, Larry's Homes of Pa., Inc. Walker Excavating and C&W Builders after sustaining when the boom of a truck he was operating struck a live overhead electrical wire.
$6,700,000 – Negligence Claim for Worker's Ladder Fall
A painter who suffered severe brain damage after a more than 100 foot fall off of a transmission pole received a $6.7 million settlement from PECO Energy and three codefendants.
$6,630,000 – Van Driver Injury
A Philadelphia jury has awarded just over $6.63 million to an airport van driver injured when a bus allegedly struck her as she attempted to help her passengers unload their baggage outside a terminal at Philadelphia International Airport.
$6,500,000 – Man Paralyzed in Fall From Scaffolding Settles
A construction worker who was paralyzed after falling off scaffolding has settled with the building owners, the scaffold manufacturer and others for…
$6,300,000 – Construction Accident Case
Sure, everyone knows the old adage about what a picture is worth, but what about a video? Turns out that in the world of high-stakes personal injury litigation, a video can help to make a case worth more than $6.3 million.
$5,900,000 – Gas Explosion Injuries and Home Devastation
Settlements worth nearly $5.9 million were reached last week in suits stemming from a natural gas explosion in that leveled two homes and injured four construction workers.
$5,800,000 – $5.8M in Construction Accident
Plaintiff Craig Crumley was on foot, helping guide a backhoe operator who was loading a welding machine on a flatbed truck, when the backhoe unexpectedly turned toward him and its wheel crushed his left foot and ankle.
$5,800,000 – Energy Firms to Pay Burn Victims
Mobile Dredging & Pumping Co. has agreed to pay $5.8 million to settle lawsuits filed in the wake of a fire in a Philadelphia steam plant — one brought by the estate of a man who was burned over 96 percent of his body and died 18 hours later, the other by a man who survived burns over 30 percent of his body.
$5,500,000 – Scaffold Accident Suit
A construction worker who fell 40 feet when the scaffolding he was working on tipped over, sustaining "catastrophic orthopedic, urologic and neurological injuries," will be paid $5.5 million in a global settlement with a general contractor, a property owner and the scaffolding supply company.
$5,000,000 – Toilet-Tipping Prank Results in Settlement in Sullivan County Court
A man who was rendered quadriplegic when two of his relatives accidentally tipped over the portable toilet he was using in an attempt to play a…
$5,000,000 – Fatal Propane Explosion Case
Two Philadelphia attorneys on Friday secured a $5 million settlement for four family members of a retired New Jersey firefighter who was fatally burned in a propane explosion in Ocean View, N.J.
A roofer who was left paralyzed when he fell through an asbestos concrete roof will be paid nearly $5 million in the settlement of a suit against the contractor that hired him and the owner of the building. He alleged he was never warned of the dangers the decaying roof posed.
$4,800,000 – Construction Worker Fall Injuries
A construction worker who suffered permanent damage to his arm during an on-the-job fall into a trench agreed to a $4.8 million settlement yesterday two days into a Philadelphia Common Pleas jury trial.
$4,600,000 – Construction Site Fall Results in $4.6 Mil. Accord
A construction worker who suffered a career-ending back injury in a 20-foot fall when the unsecured metal decking he was working on…
$4,500,000 – Injured PECO Worker
A PECO Energy employee who sustained several injuries to his pelvis and urethra three years ago when a co-worker ran him over with a backhoe loader was awarded $4.5 million Tuesday by an arbitrator.
$4,200,000 – Pipefitter Injured on Aerial Lift While Welding I-Beam
On Sept. 22, 2004, plaintiff David Nowak, a 35-year-old pipefitter, was operating a JLG, stick boom aerial lift at his worksite, in the…
$4,200,000 – Boom Lift Accident
On Sept. 22, 2004, plaintiff David Nowak, a 35-year-old pipefitter, was operating a JLG, stick boom aerial lift at the KVP Warehouse Construction Project, in Reading. Nowak had positioned the lift near an elevated I-beam to perform welding.
$4,000,000 – Settlement for Carpenter After Fall From Courthouse
A carpenter on a Lehigh County courthouse project received $4 million in a settlement after a 50-foot fall that left him with fractures in his skull, ribs, pelvis, left ankle and spine and ongoing disruption to his normal functioning.
$4,000,000 – Workplace Accidents
For Saltz Mongeluzzi Barrett & Bendesky, the past week has brought the firm two settlements for workplace accidents totaling almost $4 million.
$4,000,000 – Burned Laborer Accident
A worker who was severely burned when his construction crew drilled into an underground power line in West Philadelphia has settled with PECO Energy and three other parties for $4 million.
$3,850,000 – Maintenance Men Injured by Boiler Room Explosion
On Feb. 2, 2005, plaintiffs Joseph Fuller, 27, and William Schmidt, 50, two maintenance men for the Lambert Spawn mushroom farm in Coatesville, were performing a routine check of the boiler temperatures and pressures when a boiler erupted.
$3,800,000 – CoreStates Center Fall Suit
A Philadelphia lawyer this week secured a $3.8 million settlement for a construction worker who fell more than two stories during the building of the CoreStates Center arena.
$3,600,000 – Ironworker Wins Settlement
James Raso, 43, was injured at work when 20-foot-long steel roofing panels fell on him from a crane. A journeyman ironworker, Raso was unable to return to work due to his injuries. He suffered a ruptured spleen, which had to be removed surgically, fractured ribs, collapsed lungs and damage to his femoral artery and nerve.
$3,587,654 – Worker's Fall Onto Steel Rod
On October 8, 1990, Jay Lloyd was impaled when he fell from a piece of construction equipment onto a 3/4″ steel rod protruding from the ground at a construction site.
$3,450,000 – Electrician Burned at Construction Site
Four companies will pay $3.45 million total to a 47-year-old former electrician to settle a lawsuit he filed after being shocked by an overhead high-tension wire at a construction site in Harrison, N.J., lawyers said.
A painter and his wife have received a $3.4 million settlement in an accident in which he fell more than 20 feet, suffering multiple leg fractures that have yet to fully heal.
$3,100,000 – Facial Damage from Construction Fall
On the eve of closing arguments in a Philadelphia Common Pleas Court trial, a contractor has agreed to pay $2 million to settle claims brought by a worker who broke every bone in his face and suffered a total loss of his senses of taste and smell when he fell more than 20 feet in a construction accident.
$3,100,000 – Wrongful Death Suits Over Bar Joists
The estates of two iron workers who fell to their deaths have settled with the men's employer and the work site's subcontractors for $3.1 million for the workers' wrongful deaths.
The parents of a 26-year-old construction worker who fell 85 feet to his death after the guardrail on a work platform at a University of Pennsylvania dormitory was removed will be paid more than $3.1 million in a global settlement of their wrongful death suit.
$3,000,000 – Talona Ausland v. Atlantic Electric Company
On December 14, 1983, John Ausland and Gordon Sweringen were steadying a steel sheet, being moved by a crane when the crane's hoisting block came in contact with an uninsulated 7,200 volt power line, fatally electrocuting both men.
$3,000,000 – Aerial Lift Accident
On March 10, 1993, the plaintiffs, Steven McHugh and Luke DeFelice were seriously injured after a self-propelled elevating work platform, also known as an aerial lift, capsized as the result of an open sinkhole, according to plaintiffs attorneys.
$3,000,000 – Disability Case for Former Policewoman
A Philadelphia jury has awarded $3 million to a 42-year-old former city policewoman and single mother of six; who claimed permanent disability after breaking her wrist during a department training session for bike cops.
$3,000,000 – Construction Worker Injury
On the eve of jury selection, a construction worker injured after he fell from a crane at a work site has settled his suit with the project's general contractor for $3 million.
$3,000,000 – Death of Road Construction Worker
On the eve of trial, a $3 million settlement was reached last week in a wrongful death suit brought by the estate of a road construction worker who was eviscerated and killed when he was run over by a 36-ton cement mixer.
A woman who said she suffered serious nerve damage in a slip and fall in her office lobby where five other falls had occurred in the previous four years will be paid $2.75 million in a global settlement with the building manager, a janitorial service and a rug company.
$2,735,732 – Suit Alleging Defectively Designed Scaffold
On October 18, 1996, plaintiff, a 36-years-old union carpenter, was working on a 6-foot rolling mobile scaffold manufactured by Sonny Scaffolds in 1988
$2,500,000 – Burn Victim v. PECO
Attorneys for a Chester County roofer who suffered severe injuries when a ladder he was carrying struck power lines reached a $2.5 million settlement with PECO Energy for its role in the incident.
$2,500,000 – Injured Carpenter
A union carpenter who was wearing a full body harness while constructing a concrete column at a site in Philadelphia will receive $2.5 million in settlements after he fell six feet when the hook portion of the harness broke.
$2,400,000 – Worker Who Fell from Defective Lift
A plaintiff left with brain injuries, orthopedic injuries and post-traumatic vertigo as the result of a work accident settled with multiple defendants for $2.44 million. Peter Kuzer fell 20 feet and landed on his head in 1996 when the bucket of an aerial lift he was working in turned upside-down, dumping him to the ground.
$2,350,000 – Death, Injuries of Two Boys from Fall in Swimming Pool
The representative of 19-month-old twins who fell into a backyard swimming pool, resulting in the death of one child and severe brain damage lo the other, settled a product liability suit for $2.35 million
$2,300,000 – Estate of Driver Killed in Work Van Crash
The estate of a man who was killed when his work van lost control and crashed will receive $2.3 million in a mediated settlement with several interrelated companies.
$2,300,000 – Demolition Fire Case
In a settlement reached this week, a 37-year old man who suffered multiple third-degree burns and other injuries as a result of a fire that erupted at a construction site has secured a total of $2.3 million from three defendants.
$2,100,000 – Settlement for Construction Worker Injured in 30-Foot Fall
A construction worker who broke his back, several ribs and his left leg when he fell 30 feet off a landing has settled with the general contractor,…
$2,000,000 – Truck Driver Injuries
Lawyers for a truck driver who suffered a fractured left arm and nerve damage announced that they reached a $2 million settlement with the contractors and subcontractors who built a supermarket in Upper Merion Township, Montgomery County.
The night before he died in an industrial accident, Dale Myers telephoned his wife and told her that the highway job he was working on was unsafe and that he was afraid he was being pushed to work too fast.
Robert J. Mongeluzzi and David L. Kwass of Saltz Mongeluzzi Barrett & Bendesky reached a $1.95 million settlement late last week for their client, who was permanently disabled after a construction site accident.
$1,950,000 – Electrocution At Worksite
On July 30, 1987, a 24-year-old carpenter was electrocuted when an extension cord with a breach in its insulated covering contacted a metal stud wall that he was installing at a construction site in Philadelphia, Pa.
$1,480,000 – Crane Contacts Overhead Powerline
Cronce, 42, was hooking a chain around a crane boom section when the crane operator lowered the boom and contacted the powerline. Cronce was electrocuted. He had been a truck driver with average annual earnings of about $27,800. Cronce is survived by his wife and one minor child.
$1,470,000 – NJ Crane Operator's Death
Attorneys for the family of a New Jersey man electrocuted in 1987 when a highway construction crane came in contact with an uninsulated 7,200 volt power line, have announced that a $1,475,000 settlement was finalized on Feb. 6 with the multiple defendants involved.
$1,400,000 – Baseball Helmet Injury
A high school student was injured on April 24, 1981, during a varsity baseball game when he was struck on the helmet by a pitch.
$1,400,000 – Mechanic Settles With Steel Giant Over Fall From Catwalk
Mark Bowers fell 40 feet to the ground when a catwalk collapsed under him at the USX Plant in Fairless Hills. Bowers, a mechanic for subcontractor C.J. Langenfelder, was on his way to a shutdown area of the plant when the catwalk grating gave way underneath him.
$1,400,000 – USX Catwalk Collapse Injures Mechanic
Mark Bowers fell 40 feet to the ground when a catwalk collapsed under him at the USX Plant in Fairless Hills. Bowers, a mechanic for subcontractor C.J. Langenfelder, was on his way to a shutdown area of the plant when the catwalk grating gave way underneath him.
$1,350,000 – Aerial Bucket Truck's Cable Snaps, Causes Worker Injuries
Holton and Taylor were in a bucket truck when its leveling cable snapped. The bucket fell off the truck, throwing the men out. Holton fell about 28 feet to the ground.
$1,120,000 – Stephen Hurley v. JARC Builders, Inc., t/a Villanova Builders
On September 16, 1993, Stephen J. Hurley fractured his hip, pelvis and wrist when he fell 24 feet from a scaffolding that collapsed during the construction of a luxury home in Bryn Mawr, Pennsylvania.
$1,100,000 – Welder Falls from 40 Feet with Serious Injuries
A welder who suffered serious injuries during a 40-foot fall off the outside of a cement kiln in Pittsburgh reached a $1.125 million settlement with the site's owner during a daylong mediation session late last week.
$1,100,000 – Laborer's Fractured Ankle
A plaintiff who argued that he could no longer make his living as a laborer has secured a $1.1 million settlement in a lawsuit stemming from his fall on ice.
$1,100,000 – Railing Collapse at Army-Navy Game
Two West Point cadets who were injured when a railing collapsed during the 1998 Army-Navy football game will be paid a total of $1.1 million in a settlement of their lawsuits against three defendants – the city of Philadelphia, the manufacturer of the railing and the company hired to provide security in the stands.
$1,000,000 – Crane Injury Involving CMC Equipment Rental Co., Inc. and Others
Plaintiff Bruce Newcomb, age 57 at the time of the incident, was injured on December 1, 1989 when a crane contacted an overhead power line at an Amtrak bridge project.
$1,000,000 – Roof Collapse Injures Construction Worker
George Cooper was working on a project to rehabilitate a building owned by the Budd Co. when the roof collapsed and he fell 40 feet. Cooper, fractured bones in his left arm; leg and pelvis and suffered nerve damage.
$900,000 – Surveying Pole's Contact With Overhead Power Line
A 29-year-old surveyor's assistant was injured when a surveying rod he was holding contacted an uninsulated overhead power line. Plaintiff raised the surveying pole in response to a co-employee's signal. The pole contacted a power line that was 17 to 17 1/2 feet high. The surveying pole was made of fiberglass but had a recessed aluminum face plate. The pole contained no warnings.
Service Activities
Professional Service
Mr. Mongeluzzi's current service to the legal profession includes:
Founder and Co-Chairman of both the American Association for Justice's:
Crane and Aerial Lift Litigation Group
Electrical Accident Group
Mr. Mongeluzzi's past service to the legal profession includes:
President, Philadelphia Trial Lawyers Association
Board of Governors, American Association for Justice
International Academy of Trial Lawyers
Community Service
Mr. Mongeluzzi is a member of the Board of Trustees of Drexel University and a former member of the board of directors of the Phoenix Society, which supports burn survivors. He also coaches youth and high school lacrosse players.