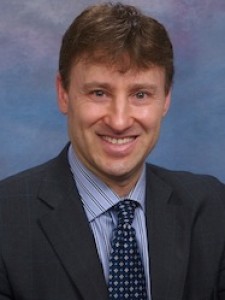 Scott Grabel
Grabel & Associates 124 W. Allegan Street Ste. 636 Lansing, MI 48933 Practice Area(s): Criminal Defense, Criminal Defense - DUI / DWI call (800) 342-7896 fax (517) 655-1530 email scottgrabel@grabellaw.com visit website
Biographical Information
Grabel & Associates is a culmination of Mr. Grabel's hard work, dedication to serve clients, and ambition to make a difference in the field of criminal law. Mr. Grabel has practiced law long enough to know that a strong and aggressive leader is key to the success of a law firm. To Mr. Grabel, this means proactively fighting for his client's rights and their freedom and creating a firm of attorneys who share the same philosophy. He also believes in a hands-on approach to leadership and stays very involved in all the cases that his firm handles. Mr. Grabel is always available to discuss your case with you. Our offer of a free consultation 24/7 isn't a marketing tool; it is Mr. Grabel's offer to be available to his clients and potential clients whenever they need him. Criminal defense issues can arise at any time, and Mr. Grabel understands the importance of getting the help you need as soon as possible. Mr. Grabel is an experienced trial attorney with a history of obtaining positive results in Drug, Murder, Criminal Sexual Conduct, and DUI/OWI cases, just to name a few. In addition, Mr. Grabel has successfully argued cases before the Michigan Court of Appeals and has also appeared as a guest commentator on Court TV's Best Defense for analysis on a murder case. He has also served as an adjunct professor at the Thomas M. Cooley Law School and as a mentor in the Ingham County Bar Association's Sixty-Minute Mentoring Program.
With roots in the Lansing, Michigan area and attorneys practicing in all counties of Michigan, Grabel & Associates has connections throughout the state that will be beneficial to you getting a positive result in your criminal case. Mr. Grabel has worked diligently to find an aggressive, dedicated, and experienced group of attorneys to form his winning criminal defense team. With over 100 years combined experience, the attorneys at Grabel & Associates work exclusively in criminal law. Time and time again, Grabel & Associates has been able to get clients positive results in all types and degrees of criminal cases. Mr. Grabel, along with the rest of the attorneys at his firm, has experience in criminal defense trials and high profile cases.
Mr. Grabel was born and raised in Atlantic City, New Jersey. He graduated from the Richard Stockton College of New Jersey in 1991 with a Bachelor's Degree in Accounting. Shortly after his graduation from college, Mr. Grabel moved to Lansing, Michigan, to attend the Thomas M. Cooley Law School, where he graduated with honors and in the top ten percent of his class. Immediately following his graduation in 1994, Mr. Grabel accepted a position with the Michigan Court of Appeals Prehearing Department. Following that position, Mr. Grabel practiced as a staff attorney for a national law firm. After two years, he was promoted to Regional Director of Attorneys for four states. During his work with the national firm, he found his passion for criminal defense law. In 1999 he resigned in order to start his own firm, Grabel & Associates, with a sole dedication to criminal defense. Mr. Grabel has long fought for the rights of his clients and strongly believes in the rights of all people accused of a criminal offense, he is proud to support the Access to Justice Fund , The Innocence Project and Proving Innocence , a Michigan based organization fighting to free the wrongly convicted. In his spare time, Mr. Grabel enjoys spending time with his children, playing all sports, and working towards obtaining his Private Pilot License.
Admission Dates & Jurisdictions
State of Michigan, 1995- Present
Education
| | | | |
| --- | --- | --- | --- |
| Thomas M. Cooley Law School | Law | JD – Juris Doctor | 1994 |
| Richard Stockton College of New Jersey | Accounting | BS – Bachelor of Science | 1991 |
Professional Experience
| | Company name | Duration |
| --- | --- | --- |
| Supervising Attorney | A. Scott Grabel & Associates | 1999 – Present |
| Regional Director of Attorneys | Miller & Associates | 1996 – 1999 |
| Owner | Unemployment Benefit Group | 1995 – 1996 |
Honors & Awards
| | | |
| --- | --- | --- |
| Top 100 Trial Lawyers | The National Trial Lawyers | 2016 |
| Best Attorneys of America | Rue Ratings | 2016 |
| 10 Best for Client Satisfaction | American Institute of Criminal Law Attorneys | 2016 |
| Top 100 Criminal Defense Attorneys in Michigan | The American Society of Legal Advocates | 2015 |
| 10 Best for Client Satisfaction | American Institute of Criminal Law Attorneys | 2014 |
| Top 100 Trial Lawyers | National Trial Lawyers | 2013 |
| Top 100 Lawyers | American Society of Legal Advocates | 2013 |
| Top 10 Criminal Defense Attorneys In Michigan | The National Academy of Criminal Defense Attorneys | 2013 |
Professional Associations
| | | |
| --- | --- | --- |
| Michigan NORML | Member | 2013 – Present |
| American Association for Justice | Member | 2013 – Present |
| National Trial Lawyers' Criminal Trial Lawyers Association | Member | 2013 – Present |
| National Trial Lawyers Association | Member | 2013 – Present |
| National Lawyers Guild | Member | 2012 – Present |
| National Organization for the Reform of Marijuana Laws | Member | 2012 – Present |
| Ingham County Bar Association, Criminal Law Section | Member | 2012 – Present |
| American Society of Legal Advocates | Member | 2012 – Present |
| National Association of Criminal Defense Lawyers | Member | 2011 – Present |
| Criminal Defense Attorneys of Michigan | Member | 2011 – Present |
| Michigan Supreme Court Historical Society | Member | 2011 – Present |
| State Bar of Michigan | Member | 1995 – Present |