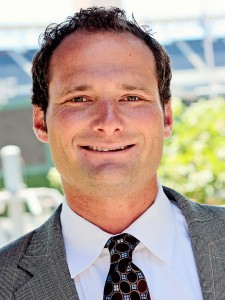 Steven Michael Bronson
The Bronson Firm APC 350 Tenth Avenue Suite 880 San Diego, CA 92101 Practice Area(s): Personal Injury, Class Action / Mass Tort Litigation call (619) 324-7360 fax (619) 568-3365 email [email protected] visit website
Biographical Information
Steven M. Bronson was named Public Justice Foundation's "2012 Trial Lawyer of the Year". He was also named "2011 Lawyer of the Year" and "2009 Lawyer of the Year Honoree" for the State of Missouri, by Missouri Lawyers Media. He has been recognized as a "Young Attorneys Finalist" in 2012 and "Top Attorneys" semi-finalist in 2013 by The Daily Transcript in San Diego. In 2014 he was selected to Super Lawyers for Missouri. He is in private practice, representing injured consumers and victims. Mr. Bronson represents children exposed to toxic substances, including lead and other toxins. In 2011, the trial of sixteen cases for injuries due to toxic exposure to these chemicals resulted in a verdict of $358.5 Million for the Plaintiffs. At the time it was the largest collectible jury verdict in Missouri state history.
In 2009, Mr. Bronson was lead trial attorney in a case where a drunk driver caused a collision, seriously injuring Mr. Bronson's client and killing his client's fiancé and father of their child. The jury unanimously awarded $89,000,000.00 in damages. He has also represented individuals in Palo Alto, California, who developed HIV and Hepatitis C after contaminated needles were used on them during routine blood draws. Mr. Bronson was a participating attorney at Smoger & Associates when the firm was appointed as class counsel in In re: Wachovia Corp., and other Option ARM loan cases that he litigated, which resulted in hundreds of millions of dollars of benefits to class members. These cases involve representing consumers who were defrauded into purchasing Option ARM loans. Banks and lenders originated these loans using loan documents that failed to disclose, among other things, that the loan's principal balance was guaranteed to increase, rather than decrease, with each payment made, resulting in a loss of equity in the home.
In addition to his private practice, Mr. Bronson volunteers his time to the public interest. In the past, he wrote on amici briefs to the United States Supreme Court, supporting the positions of the editors of the New England Journal of Medicine in Wyeth v. Levine; the American Medical Association, American Cancer Society, and eight other national public health groups in Altria v. Good; and forty renowned marine biologists, lead by Jean-Michel Cousteau, in Exxon v. Baker. He has also received awards for completing pro bono work in San Diego.
Mr. Bronson earned his Bachelor's Degree from the University of Wisconsin— Madison, before he undertook graduate studies at California Western School of Law, where he received his Juris Doctor's Degree. He is a member of the Bars of California, Missouri, and the United States District Courts for the Northern, Central, and Southern Districts of California.
Admission Dates & Jurisdictions
California State Bar
(2006-Present)
Missouri State Bar
(2008-Present)
United States District Court for the Southern District of California
(2006-Present)
United States District Court for the Northern District of California
(2008-Present)
United States District Court for the Central District of California
(2009-Present)
Education
CALIFORNIA WESTERN SCHOOL OF LAW, San Diego, CA: J.D.
UNIVERSITY OF WISCONSIN, Madison, WI: B.A. History and Political Science
Professional Experience
Trial Attorney, Alexander v. Fluor Corp. et al., Case No. 22052-09567
Circuit Court of the City of St. Louis, Missouri
Jury Verdict: $358,527,186.00
Lead Trial Attorney, Christine Hodge et al. v. Troy Zerna, Case No. 08AB-CC00169
Circuit Court of Franklin County, Missouri
Unanimous Jury Verdict: $89,000,000.00
Class Counsel (Smoger & Associates), In re Wachovia Corp. "Pick-A-Payment" Mortgage Marketing and Sales Practices Litigation, Case No. M:09-CV-2015-JF
U.S. District Court, Northern District of California
Class Action Settlement: $50 Million Cash Fund plus mortgage modifications valued at over $1 Billion
Writer, Exxon Shipping Co. et al. v. Grant Baker, et al.
United States Supreme Court, Docket No. 07-219
Brief of Jean-Michel Cousteau and Other Natural and Social Scientists as Amici Curiae in Support of Respondents
Writer, Altria Group, Inc. et al. v. Stephanie Good et al.
United States Supreme Court, Docket No. 07-562
Brief of American Medical Association, American Cancer Society, Inc., Campaign for Tobacco-Free Kids, American Heart Association, American Lung Association, American Public Health Association, American Legacy Foundation, American College of Chest Physicians, Oncology Nursing Society, and American Academy of Pediatrics as Amici Curiae in Support of Respondents
Writer, Wyeth v. Diana Levine
United States Supreme Court, Docket No. 06-1249
Brief of New England Journal of Medicine Editors and Authors as Amici Curiae in Support of Respondent
Writer, Daniel Raymond Stephenson et al. v. Dow Chemical Company et al.,
Joe Isaacson et al. v. Dow Chemical Company et al.
United States Supreme Court, Docket No. 08-461, 08-460
Petitioners' Reply to Brief in Opposition
(Certiorari denied)
Honors & Awards
Super Lawyers Missouri, Thomson Reuters (2014)
Top Attorneys Semi-Finalist, The Daily Transcript (2013)
Young Attorneys Finalist, The Daily Transcript (2013)
2012 Trial Lawyer of the Year, Public Justice Foundation (2012)
2011 Lawyers of the Year, State of Missouri, Missouri Lawyers Media (2012)
2011 Largest Plaintiff Wins, State of Missouri, Missouri Lawyers Media (2012)
Top Ten Jury Verdicts of 2009, No. 4 in the United States — Lawyers USA (2010)
Largest Verdict of the Year in Missouri, Missouri Lawyers Media (2010)
Winningest Plaintiff Lawyers of 2009, No. 2, Missouri Lawyers Media (2010)
Lawyer of the Year Honoree, Missouri Lawyers Media (2009)
Finalist, 2008 Writers' Award, North County Lawyer Magazine (2009)
Legal Aid Society of San Diego Award for Pro Bono Work (2007)
State Bar of California Wiley W. Manuel Award for Pro Bono Work (2005)
California Western Pro Bono Honors Society Award (2005)
Professional Associations
PUBLIC JUSTICE (FORMERLY "TLPJ"):
Member (2008-Present)
Auction Committee (2008-2009)
AMERICAN ASSOCIATION FOR JUSTICE (FORMERLY "ATLA"):
Member (2007-Present); Member of Section on Toxic, Environmental and Pharmaceutical Torts (2009-Present)
CONSUMER ATTORNEYS OF CALIFORNIA ("CAOC"):
Member (2008-Present)
MISSOURI ASSOCIATION OF TRIAL ATTORNEYS ("MATA")
Member (2011-Present)
CONSUMER ATTORNEYS OF SAN DIEGO ("CASD"):
Member (2008-Present)
CALIFORNIA WESTERN SCHOOL OF LAW ALUMNI BOARD OF DIRECTORS
Board Member (2012-Present)
FIORENZO V. LOPARDO AMERICAN INNS OF COURT, CHAPTER #303
Member (2007-2010)
PUBLIC CITIZEN
Member (2008-Present)