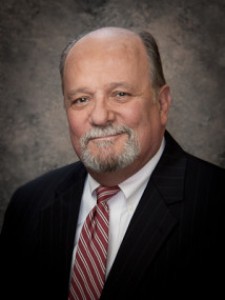 Terrence R. Batzli
Terry Batzli Mediations Practice Area(s): Family Law visit website
Biographical Information
Terry Batzli is a Fellow of the American Academy of Matrimonial Lawyers, the International Academy of Matrimonial Lawyers, the International Academy of Collaborative Professionals, and is listed in "The Best Lawyers in America." He was the Founding President of the Metro Richmond Family Law Bar Association and has been elected to many leadership positions in national, state and local bar associations. He is frequently called upon to lecture on family law issues to bar association groups and other professionals. In 2012, Mr Batzli was the recipient of the Lifetime Achievement Award by the Virginia State Bar's Family Law Section. Mr. Batzli has been named by his peers as one of the top family law practitioners in Richmond and has also been named in the Virginia Business Legal Elite from 2000 to the present. He has been named a Virginia "Super Lawyer, since its inception in 2006 and in 2014 was selected as one of the Top 10 Super Lawyers in Virginia (all specialties) and one of the Top 50 Super Lawyers in Richmond (all specialties). He holds Martindale-Hubbell's highest AV rating.
He has served as a Family Law Mediator with the McCammon Group and since 1980 as a Commissioner-in-Chancery and Judge Pro Tempore in the Hanover County Circuit Court.
Mr. Batzli was an Honor Graduate, Officer Candidate School, Army Transportation Corps, Fort Eustis, Virginia (1967) and was a Captain on Active Duty from 1966-1970.
Areas of Practice
Divorce
Child Custody and Visitation
Child and Spousal Support
Complex Equitable
Distributions
Premarital Agreements
Property Settlement Agreements
Mediations
Admission Dates & Jurisdictions
Education
J.D. – University of Richmond, The T.C. Williams School of Law, Richmond, Virginia, 1975
B.S. – University of Richmond, Richmond, Virginia, 1974
Professional Experience
Shareholder/President, Batzli Stiles Butler PC (2004)
Shareholder/Director, Barnes & Batzli, P.C. (1996 2004)
Shareholder and Chairman, Management Committee, Durrette, Irvin & Bradshaw, P.C. (1993 1996)
Partner, Mays & Valentine (currently known as Troutman Sanders, LLC) (19821993)
Licensed as an Attorney and Counselor at Law in the Commonwealth of Virginia since 1975
Commissioner-in-Chancery and Judge Pro Tempore, Hanover County Circuit Court (1980 Present)
Family Law Mediator, McCammon Group
Captain, U.S. Army (1966-1970 Active Duty)
Honor Graduate, Officer Candidate School, Army Transportation Corps, Fort Eustis, Virginia (1967)
Honors & Awards
Listed in Top 10 2014 Super Lawyers in Virginia and Top 50 Super Lawyers in Richmond / Richmond Magazine, 2014
Named Best Family Lawyer in Richmond by The Best Lawyers in America, 2014 edition
Listed in The Best Lawyers in Americasince 2006
2012 recipient of the Lifetime Achievement Award by the Virginia State Bar's Family Section
Voted one of the Top Three Family Law Lawyers in Richmond in a survey of Richmond attorneys, Richmond Magazine, June 1999
Voted the Best Divorce Attorney in Richmond in a public opinion poll,Richmond Magazine, August 2000
Voted to the Legal Elite as one of the best family law attorneys in the Commonwealth of Virginia, Virginia Business Magazine, 2000 – present
Listed in Virginia "Super Lawyers" by Law and Politics / Richmond Magazine, 2006 – present
Listed in Top 100 Super Lawyers in Virginia and Top 50 Super Lawyers in Richmond / Richmond Magazine, 2013
Professional Associations
Fellow, American Academy of Matrimonial Lawyers
Fellow, International Academy of Matrimonial Lawyers
Founding President, Metro Richmond Family Law Bar Association,
Board of Governors, Family Law Section, Virginia State Bar (1996-2002; Chair, 2001)
Richmond Bar Association (Executive Committee 1982; Chairman, Family Law Section 1982)
Frequent Statewide Lecturer on Family Law Matters
Virginia and American (Member, Family Law and Litigation Sections) Bar Associations
American Trial Lawyers Association (1975-1996)
Virginia Trial Lawyers Association (Family Law Section) (1980-1996)
Hanover County Bar Association (Treasurer 1997; Secretary 1998; President – Elect 1999; President 2000)
Chapter Fellow, Litigation Counsel of America
Speaking Engagements
24th Annual Advanced Family Law Seminar (2008)
Use of Experts in Family Law Cases, Richmond Bar Association (2007)
Case Update National Association of Certified Valuation Analysts, Virginia Chapter (2007)
Presentation on business Valuations in Divorce Cases, National Association of Certified Valuation Analysts (Richmond Chapter)(June, 2005)
23rd Annual Family Law Seminar (October, 2004)
Family Law for New Lawyers (October, 2003 and November, 2004)
Annual Virginia Society of Certified Public Accountants Conference on Business Valuation and Litigation Services (October, 2003)
Annual Divorce Practice Seminar Virginia Chapter of the American Academy of Matrimonial Lawyers (January, 2002)
Negotiating and Drafting Marital Agreements (March, 2002)
Insights on Tough Custody Issues: 21st Annual Family Law Seminar (October, 2002)
Family Law: A Systematic Approach (June, 2001)
Guest Commentator, Court TV (August, 2000)
Guest Lecturer in Family Law at the Law Schools of the University of Richmond, the College of William & Mary, and Regent University (1999-2003)
17th Annual Family Law Seminar (November, 1998)
Annual Advanced Family Law Seminar (1998)
Business Valuations in Divorce: CPA Society (1997)
15th Annual Family Law Seminar (November, 1996)
Difficult Issues in Divorce Disputes (September, 1995)
Family Law Seminar, Virginia Trial Lawyers Association (1995)
Service Activities
Adjunct Professor of Business Law, J. Sargeant Reynolds Community College, 1980-1982
Camptown Charities, Inc. (Sponsor of Annual Running of Camptown Races, Board of Directors, 1990-1991)
Chesapeake District Ruritan (Zone Governor 1983; District Secretary 1984)
Hanover Association of Businesses (1982-1991; President 1989-1990; Board of Directors 1984-1991)
Hanover Commerce Roundtable (Co-founder 1989; A Consortium of Representatives of Five Business Organizations in Hanover County)
Hanover Industrial Airpark Business Association (1982-1991; President 1990-1991; Board of Directors 1989-1991)
Leadership Metro Richmond (Charter Class 1981)
Mechanicsville Jaycees (1975-1982; State Director 1979)
Mechanicsville Ruritan (1979-1999; President 1982)
National Head Injury Foundation (1989-1998)
Virginia Head Injury Foundation (Advisory Board 1990-1991)