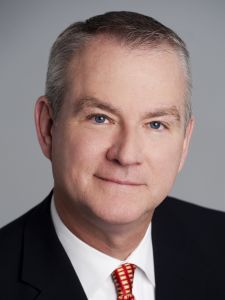 Thomas W. Cranmer
Miller, Canfield, Paddock and Stone, P.L.C. 840 W. Long Lake Road, Suite 0 Troy, MI 48098 Practice Area(s): Criminal Defense, Business Law visit website
Biographical Information
Thomas W. Cranmer is a trial lawyer who concentrates his practice in civil and criminal litigation. With more than 35 years of courtroom experience, his practice focuses on white-collar criminal defense, complex commercial litigation and "bet-the-company" litigation.
He is recognized as one of Michigan's leading lawyers. He has been listed in the Top 10 Attorneys in every edition of Michigan Super Lawyers and he has been the highest or second highest rated attorney out of more than 42,000 Michigan attorneys for the past seven years in a row. Recently, he was recognized by Michigan Lawyers Weekly as its Lawyer of the Year for 2014.
Prior to joining the firm, Tom served as an Assistant Prosecuting Attorney in Oakland County, Michigan, and an Assistant Chief of the Criminal Division of the United States Attorney's Office for the Eastern District of Michigan.
Tom has extensive experience as a leader and instructor of trial advocacy including teaching for one of the preeminent trial advocacy programs in the United States, the National Institute of Trial Advocacy. In addition, he has lectured and written on a wide variety of civil litigation, criminal law and evidence topics. He is a co-author of a Michigan treatise, Civil Trials and Evidence, a contributing author to Federal Civil Procedure Before Trial/Sixth Circuit, as well as an Adjunct Professor of Law for The Thomas M. Cooley Law School teaching Evidence.
Services:
Litigation and Dispute Resolution

Antitrust and Trade Regulation
Arbitration and Alternative Dispute Resolution
Class and Collective Actions
Commercial Litigation
Corporate Litigation
Criminal Defense Litigation
Governmental Litigation
Professional Liability and Malpractice Litigation
Real Estate and Construction Litigation
Securities Litigation
Tax Litigation and Consulting

Intellectual Property

Intellectual Property Litigation
Admission Dates & Jurisdictions
Education
Ohio Northern University, J.D., 1975
University of Michigan, B.A. 1972
Honors & Awards
Michigan Super Lawyers, Top 10 Michigan Super Lawyers 2006-present (#1 Michigan Super Lawyer, 2009, 2010, 2011, 2013, 2014);#2, 2008 and 2012; #3, 2007)
Best Lawyers in America, Bet-the-Company Litigation, Commercial Litigation, Criminal Defense (White-Collar and Non-White-Collar), Ethics and Professional Responsibility Law; Litigation-Environmental; Litigation-Securities; 2009 Detroit area Bet-the-Company Lawyer of the Year; 2013 Detroit Criminal Defense: Non-White-Collar Lawyer of the Year
Michigan Lawyers Weekly, recognized as one of the 2014 Leaders in the Law and selected as the Lawyer of the Year in 2014. In 2007, also named as one of Michigan Lawyers Weekly's Lawyers of the Year
Chambers USA: America's Leading Lawyers for Business, Litigation in the highest category (Band 1), 2004-present; White Collar Crime & Government Investigations, 2008-present
Lawdragon Top 3000 2010-present
Benchmark Litigation, Guide to America's Leading Litigation Firms and Attorneys, 2008-present
DBusiness Magazine, Top Lawyers, Commercial Litigation, Non-White-Collar and White-Collar Criminal Defense 2011-present
Oakland County Republican Party, Practitioner of the Year, 2008
Crain's Detroit Business, selected as one of Detroit's Power Lawyers, 2008
Who's Who in American Law
Who's Who in America
Who's Who in the World
Who's Who in Detroit Business – Law, Crain's Detroit Business, November 2005
Oakland County Bar Association's Distinguished Service Award, 1996
Federal Bar Association's Leonard R. Gilman Award, Presented to an Outstanding Practitioner of Criminal Law, 1995
Drug Enforcement Administration Award, 1981
United States Department of Justice Special Achievement Award, 1980
Professional Associations
American College of Trial Lawyers, Fellow, 2000
International Academy of Trial Lawyers, Fellow, 2000
International Society of Barristers, Fellow, 2003; Board of Governors and State Chairperson, 2012-present
American Board of Trial Advocates, 2000; Michigan Membership Chairperson, 2010; Michigan Secretary, 2011; Michigan Treasurer, 2012; Michigan President-elect, 2013; President of Michigan Chapter, 2014
Litigation Counsel of America, Fellow, 2007
The National Trial Lawyers, Fellow, 2009
State Bar of Michigan, President, 2005-2006; Statewide Access to Justice Campaign, Chairperson; Board of Commissioners, 1997-2006; Representative Assembly, 1986-1992; Chairperson, Standing Committee on Grievance, 1993-1997; Co-Chairperson, Awards Committee, 2007-2013; Law and the Media Committee, 2006-2012; Judicial Crossroads Task Force, 2010; Task Force on the Role of the State Bar of Michigan, 2014
Thomas M. Cooley Law School, Board of Directors, 2010-present
Appellate Defender Commission for the State of Michigan, appointed member and Vice-chairperson, 2011-present
Michigan State Bar Foundation, Board of Trustees, 2006-present
Federal Bar Association, Eastern District of Michigan; Chapter President, 1995-1996
Oakland County Bar Foundation, Board of Trustees, 1992-2012; President, 2002-2003; Trustee Emeritus, 2012-present
Oakland County Bar Association, Board of Directors, 1994-2003
Oakland County Criminal Assignment Committee, Co-Chairperson and Founding Member, 1996-1999
United States District Court, Eastern District of Michigan, Trustee, Historical Society, 2007-present; Local Rules Advisory Committee, 1989-1992; Special Committee on Review of the Local Rules, 1990-1991
Sixth Circuit Judicial Conference, Life Member, 1999-present
American Bar Foundation, Sustaining Life Fellow, 2005
Michigan State Bar Foundation, Life Patron Fellow, 1995
Oakland County Bar Foundation, Charter Fellow, 1992
American Arbitration Association, Hearing Panel Member, 1990-present
Prosecutor's Foundation for Kids, Board Member, 2010-present
Oakland County Circuit and District Courts, Mediator, 1986-present
Criminal Defense Attorneys of Michigan, 1994-present
National Association of Criminal Defense Lawyers, 1986-present
United States Sentencing Commission, Practitioner's Advisory Group, 2009-2011
Representative Cases
Healthcare Fraud – Criminal Litigation

Represented a healthcare CEO charged wth 128 counts of healthcare fraud, securing a not guilty verdict on all counts.

Perjury and Obstruction of Justice – Criminal Litigation

Represented an official of the United States Department of State for allegedly committing perjury and obstruction of justice in connection with the first post 9/11 terrorism trial in the United States, securing a not guilty verdict on all charges.

Patent Infringement Litigation

Represented a high technology corporation against a nine-figure patent infringement claim, successfully securing a no-cause verdict at trial.

Election Law Criminal Defense Litigation

Represented a client charged with violation of federal election laws, resulting in a not guilty verdict on all counts at trial.

Sanctions Violation Criminal Defense

Represented a university professor charged with violating sanctions against Iraq, securing a not guilty verdict on all counts.

Class Action Litigation

Represented a Fortune 500 electronics manufacturer in the successful defense of a shareholder derivative claim.

Criminal Antitrust Investigation

Represented a national road construction company in connection with a federal criminal antitrust investigation, successfully convincing the Department of Justice not to seek an indictment.

Patent Infringement Litigation

Represented an automobile supplier in connection with a patent infringement claim, successfully securing an eight-figure damages settlement.

Law Firm Professional Malpractice Defense

Represented an AmLaw 200 firm in the successful resolution of a legal malpractice action related to a patent infringement lawsuit.

University Internal Investigation

Represented a major university in connection with an internal investigation into its athletic department.

Insurance Fraud Criminal Litigation

Represented a large national insurance company as a plaintiff in connection with allegations of insurance fraud and the submission of false claims.

Securities Criminal and Civil Litigation

Represented an officer of a Fortune 500 company in a securities action and parallel investigation by the United States Department of Justice and Securities and Exchange Commission successfully, convincing the government not to seek an indictment.

Civil RICO Litigation and Appeal

Represented a Fortune 100 company in a successful appeal of a civil RICO case before the Sixth Circuit en banc panel.

Shareholder Class Action Litigation

Represented a major financial institution in connection with a shareholder derivative claim and putative class action matter.

Involuntary Manslaughter Criminal Litigation

Represented an individual charged with involuntary manslaughter arising out of a trucking accident, securing a not guilty verdict at trial.

Pro Bono Criminal Law Representation

Represented one of two brothers falsely accused of felony murder, resulting in the ultimate dismissal of the charges after the client had wrongfully served more than 25 years in prison.

Tom has represented a broad range of corporations, partnerships, financial institutions and individuals in criminal and civil antitrust matters; intellectual property disputes; class action defense matters; income tax evasion; Medicaid, Medicare and healthcare fraud; Food & Drug Administration investigations; criminal OSHA, MIOSHA and state/federal environmental matters; Customs and Border Protection violations; bankruptcy fraud; mail and wire fraud; insurance fraud; bank fraud and embezzlement; defense contractor fraud; national security matters, securities fraud and matters with the SEC; public corruption; controlled substance and conspiracy matters; immigration matters, labor and employment litigation, ERISA litigation and police corruption.
He has extensive experience conducting internal corporate audits, independent audit committee reviews and corporate compliance programs.
Speaking Engagements
"Negotiating Plea Agreements in the Era of Advisory Sentence Guidelines," Wayne County Criminal Advocacy Program, August 2015
"Evidence Boot Camp," Advanced Criminal Defense Practice Conference for the Criminal Defense Attorneys of Michigan, November 2014
"Governmental and Internal Investigations: What In-House Counsel and Outside Counsel Need to Know," State Bar of Michigan, Business Law Section, November 2014
"Brave New World of Federal Practice," The Rutter Group, June 2014
"What Other ADR Tools Are in the Litigator's Toolbox?" 13th Annual ICLE Advanced Negotiation & Dispute Resolution Institute, March 13, 2014
"Opening With Your Best Shot," Michigan Defense Trial Council, June 21, 2013
"Getting In and Out of Federal Court: New Rules, New Solutions," The Rutter Group, 2013
"How to Prepare Your Client to Testify at Trial," Criminal Defense Attorneys of Michigan Masters Class, 2012
"Age-Old Ground Rules Have Changed!," The Rutter Group, 2012
"E-Discovery Update 2012 – ESI & the Government," Webinar, Institute of Continuing Legal Education, February 29, 2012
"Game Changers," New Federal Rule Amendments and Cases, The Rutter Group, 2011
"Major Changes in Federal Practice," The Rutter Group, 2010
"Crime and Punishment: Legal Essentials for Physicians," Oakland County Bar Association-Oakland County Medical Society, 2009.
"The Latest in Aggressive Healthcare Fraud Investigation and Law Enforcement," Miller Canfield, 2009.
"Prosecution of White Collar Crime," Michigan Association of Certified Public Accountants, 2009
"Revisiting Irving Younger's Ten Commandments of Cross Examination," State Bar of Michigan, Young Lawyers Seminar, 2009
"Home Run Motions in Federal Court," The Rutter Group, 2009
"Criminal Law & Opening Statements," State Bar of Michigan, Young Lawyers Seminar, 2008
"Recent Changes in Federal Rules of Civil Procedures and Local Court Rules," The Rutter Group, 2008
"Federal Trial Practice," The Rutter Group, 2004-2007
"Survival Skills in U.S. District Court," The Rutter Group, 1995; 2003
"Conducting an Effective Cross-Examination," Lorman Education Services, 2003
"Federal Civil Trials," The Rutter Group, 2002
"A Day of Criminal Law in Genesee County: Issues in Sentencing and Criminal Practice and Procedure Update," Institute of Continuing Legal Education, 2002
"Criminal Practice and Procedure Update," Institute of Continuing Legal Education, 2002
"Federal Litigation a Cyberworld," The Rutter Group, 2001
"What Makes Juries Listen? – Connecting With the Jury," Institute of Continuing Legal Education, 2001
"Federal Rules of Evidence Complex Issues – Practical Solutions," The Rutter Group, 1999
"How to Win Your First Jury Trial," Institute of Continuing Legal Education, 1999
"Representing Criminal Defendants," Institute of Continuing Legal Education, 1997
"Destination Federal Court," The Rutter Group, 1996
"Evidence: Sharpening Your Direct and Cross-Examination Skills," Institute of Continuing Legal Education, 1995
Publications
"Civil Trials and Evidence," West Publishing, (2001) co-author with the Honorable Gerald E. Rosen, Honorable Kurtis T. Wilder and Rodger D. Young, Esq.
"Federal Civil Procedure Before Trial/Sixth Circuit," Lawyers Cooperative Publishing, (1996) contributing author
"Federal Criminal Practice Rules," James Publishing, Editorial Advisory Board (1996)
"How to Handle the Media in a High-Profile Case," Ann Arbor Area Business Monthly, May 2005
"Safeguarding Your Company: Key Factors Influencing Sentencing of Business Organizations," Midwest In-House, April 2005
"The Art of Cross-Examination," Michigan Bar Journal, August 2013
Service Activities
 Teaching

Thomas M. Cooley School of Law, Adjunct Professor of Law, (teaching Evidence), 2005-present
University of Detroit Mercy Inn of Court, 1996-present
Oakland County Bar Association Inn of Court, Founding Member, 2004-present