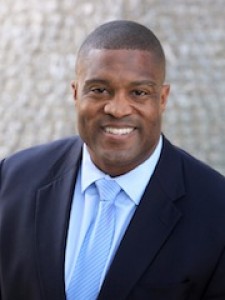 Vincent Howard
Howard Law PC Pacific Arts Plaza 675 Anton Blvd 1st Floor Costa Mesa, CA 92626 Practice Area(s): Personal Injury, Employment / Labor call (800) 872-5925 fax (888) 533-7310 email [email protected] visit website
Biographical Information
My motivation for being an attorney—to make a difference in people's lives
I am Vincent Howard and I am the managing shareholder of Howard Law, PC. Helping people has always been the driving force of both my professional and personal life. I love connecting people in need with outstanding attorneys like the ones I work with at my law firm.
I served in one of the country's most trusted professions- the United States Army- as a military police officer prior to attending law school in Southern California. As a military police officer, our motto was to protect and serve. We carried out that mission through our strength and compassion for the people we served and protected. As an attorney, that has remained my mission. I bring that same strength and compassion required as a United States Army military police officer to my law practice. I protect and serve my clients through strong and aggressive advocacy.
My law firm handles individual catastrophic personal injury cases involving spinal cord and traumatic brain injuries, and wrongful death cases. We also represent employees in labor and employment matters. Lastly, we represent people in consumer class actions.
Howard Law brings unique experiences and diverse perspectives to bear on our clients' cases. That combination has proved quite effective when it comes to representing injury victims. I have devoted my entire life to campaigning and advocating for those in need. The cases we handle cry out for justice. Often, if it weren't for our efforts and those of attorneys like us, our clients would not have a voice. That is why we here at Howard Law consider it such an incredible honor to stand up for people in a court of law, whether it's in Southern California or other parts of the country.
Admission Dates & Jurisdictions
The State Bar of California 2004
The Supreme Court of CA 2004
The United States District Court for the Central District of CA 2004
The United States District Court for the Southern District of CA 2008
The United States District Court for the Eastern District of CA 2011
Education
J.D. Western State College of Law, Dean's Scholar
B.A. University of Nevada-Reno, (Major in Sociology with an emphasis in Social-Psychology: Minor in Ethnic Studies)
Honors & Awards
Super Lawyer Rising Star 2013
Super Lawyer 2014 and 2015
Avvo Top Rated Attorney for Personal Injury and Labor & Employment Law
Martindale-Hubbell AV Preeminent 5 of 5 Rating
The National Association of Distinguished Counsel Top One Percent
The Presidential Award of Merit from the Consumer Attorneys of California 2012 and 2013
The Robert A. Banyard inn of Court Marjorie Day Award 2005-2006
Professional Associations
State Bar of California, 2004-present Member in Good Standing
The Robert A. Banyard Inn of Court, 2008-2013 Board Member, 2005-2013 Member
Orange County Bar Association, 2004-present Member
Orange County Trial Lawyer Association, 2015 President Elect, 2008-present Board of Directors, 2004-present Member
Consumer Attorneys of California, 2011-2013 Board of Governors, 2004-present Member
Consumer Attorney Association of Los Angeles, 2010-present Member
American Association of Justice, 2004-present Member