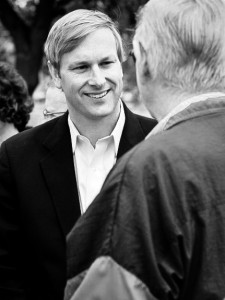 W. Mullins McLeod Jr.
McLeod Law Group, LLC 3 Morris Street, Suite A Charleston, SC 29403 Practice Area(s): Civil Litigation, Civil Rights call (843) 277-6655 fax (843) 277-6660 email [email protected] visit website
Biographical Information
A third generation lawyer in South Carolina, Mullins McLeod is a fearless trial lawyer and dedicated victims' rights advocate. He has successfully represented clients in a multitude of complex matters including mass toxic torts, civil rights violations, wrongful death, nursing home abuse, catastrophic injury, and irresponsible commercial practices. Mullins has extensive jury trial experience and has litigated and argued many cases against large corporations in various state and federal courts in the country. Because of his determination and emphasis on the art of advocacy, Mullins has settled or tried to verdict cases resulting in combined recoveries in excess of 150 million dollars. Mullins has achieved million dollar verdicts and settlements in a multitude of jurisdictions including South Carolina, North Carolina, Virginia and New Jersey. He also has extensive experience in mass tort litigation having served as co-Class Counsel in In re Graniteville, Civil Action No.: 1:05-00115-MBS, which provided relief to over 3,000 injured persons in the second largest railroad chemical spill in United States history. In addition, Mullins represented and was the lead trial attorney for 100 victims of a disastrous chemical spill that occurred in Hartsville, South Carolina.
Mullins was born on March 4th 1972 and is from Walterboro, South Carolina. He is a graduate of Woodberry Forest School (1990), Wofford College (1994) and the University Of South Carolina School Of Law (J.D. 1997). He was admitted to the South Carolina Bar in 1997, the United States District Court for the District of South Carolina in 1998, and the United States Fourth Circuit Court of Appeals in 1998. Following law school, Mullins served as law clerk to then Circuit Court Judge, Costa M. Pleicones, now Chief Justice of the South Carolina Supreme Court. Additionally, Mullins was admitted to the United States Supreme Court in 2014.
Having come from a long line of attorneys who have served South Carolina in the Executive, Legislative and Judicial Branches of State Government, Mullins has a deep commitment to the State of South Carolina. Mullins served two terms as the Chairman of the Charleston County Democratic Party and was a Democratic Candidate for Governor in 2010.
Admission Dates & Jurisdictions
South Carolina Supreme Court
Federal District Court of South Carolina
Fourth Circuit Court, U.S.
Supreme Court, U.S.
Education
Wofford University, B.A.
University of South Carolina, J.D.
Professional Experience
See www.mcleod-lawgroup.com
Honors & Awards
See www.mcleod-lawgroup.com
Professional Associations
See www.mcleod-lawgroup.com
Press
See www.mcleod-lawgroup.com
Verdicts & Settlements
See www.mcleod-lawgroup.com
Representative Cases
See www.mcleod-lawgroup.com
Speaking Engagements
See www.mcleod-lawgroup.com
Publications
See www.mcleod-lawgroup.com
Service Activities
See www.mcleod-lawgroup.com