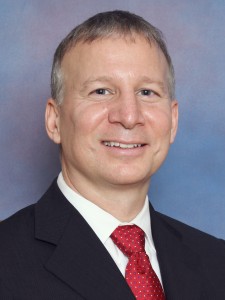 Peter DeFilippis
Law Offices of Peter DeFilippis & Associates 547 Saw Mill River Road, Suite 2D Ardsley, NY 10502 Practice Area(s): Personal Injury, Medical Malpractice call (914) 478-7777 fax (914) 478-7770 email DefilippisLaw@gmail.com visit website
Admission Dates & Jurisdictions
Admitted: 1989, New York and New Jersey; 1991, U.S. District Court, Southern and Eastern Districts of New York.
Education
Law School: Seton Hall University, J.D. 1988
College: Fordham University, B.A., 1985.
Professional Experience
Peter DeFilippis & Associates helps those injured or wronged by other individuals, municipalities or businesses to obtain justice. We focus primarily on personal injury and medical malpractice cases and are successful in 99% of our cases. Typical matters include New York City and State automobile accidents, pedestrian accidents, truck accidents, bicycle accidents, defective products, slip and falls, trip and falls, construction accidents, work-related accidents, medical errors, fraud and more.
Our clients rely on our injury attorneys in their time of need and we deliver for them time and again. They know we will strive to get them the best results possible. We want to help lessen the financial burdens caused by unfortunate events which could have been prevented if proper care were taken by the ones at fault.
Our top-rated, NYC accident attorneys have extensive courtroom experience in Manhattan, The Bronx, Brooklyn, Queens, Nassau, Putnam, and Westchester Counties.  They will litigate vigorously on your behalf and prepare each case to be ready well in advance of trial. At the same time, we recognize many people prefer to resolve their claims faster and without extended litigation. Our experienced trial counsels work with you to tailor the ideal solution for your particular legal action. We are known for nearly three decades as efficient, effective, top-notch trial attorneys.
Our Law firm is prepared to provide you with an arsenal of legal knowledge and experience to fight for your case.  We have an excellent track record in successfully resolving our clients' cases and obtaining justice for the injured.  We are proud of what we do and proud of the people we have the privilege to represent.
At Peter DeFilippis & Associates, we are serious about helping our clients. We gladly help you make sense of the law and are always available for any questions, comments or concerns about your legal rights. Our experienced accident attorneys are available 24/7 to offer injury victims a free consultation.  If you have been seriously injured and would like to speak to an attorney now, we will make arrangements to travel to meet you. Our convenient midtown Manhattan location is also easily accessible by almost all types of public transportation.
Contact us to discuss your case with a caring, confident attorney. Call 914-478-7777.
Honors & Awards
New York Super Lawyers list in 2010-2020.
National Trial Lawyers, Civil Plaintiff-Top 100 Trial Lawyers 2016-2020.
Top Attorneys in the New York Metro Area 2013-20
National Association of Distinguished Counsel, Nation's Top One Percent 2015-20.
National Academy of Personal Injury Attorneys, "Nationally Ranked Top 10 Attorney" 2018-2020
VerdictSearch for "Top Verdicts" in 2010-20.
New York Law Journal, "Verdicts and Settlements Hall of Fame: Medical Malpractice" in 2014 for the verdict of $3,500,000 in Stothart v. Montefiore Medical Center: Negligent Treatment category.
American Institute of Personal Injury Attorneys, "10 Best for Client Satisfaction Award" 2015-2020
American Society of Legal Advocates, "Top 100 Litigation Lawyers in the State of New York" in 2018.
New York Law Journal, "Top Settlements" for Premises Liability: Negligent Repair category in 2014, 2016-20.
Medical Malpractice Lawyers Magazine 2012-2018 listed in "The Top 1% Trial Counsel for Medical Malpractice" in N.Y.
Martindale Hubbell LexisNexis, received the "Client Distinction Award" in 2012, 2015-2020.
Martindale Hubbell Client Champion Gold (2018) awarded to lawyers/firms with at least 6 reviews, with an average score of 4.2 or higher.
Rated a 2016-21 "Superb Attorney" (10 out of 10) by Avvo an independent attorney rating service.
America's Most Honored Professionals (Top 10%) in 2015.
TopVerdict.com listed on the "Top 100 Personal Injury Settlements in New York in 2017-20"
The National Academy of Personal Injury Attorneys chose us to receive the "Top 10 Attorney Award" for the State of New York in 2016-2020.
American Academy of Attorneys recognized Mr. DeFilippis as one of the "Top 100 Attorneys" in personal injury law nationwide.
Super Lawyers list "Top Rated Medical Malpractice Lawyers" in 2019-20.
American Institute of Legal Advocates (AIOLA) selected to receive recognition for "Elite Advocate in the field of Personal Injury Law" for 2019.
Professional Associations
Member: American Bar Association; American Association for Justice; New York State Bar Association; New York State Trial Lawyers Association; New York County Lawyers Association; The Association of Trial Lawyers of America.
Press
We are often times hired to handle significant personal injury accidents and medical malpractice cases which garner attention by the New York media.  Our Firm has had a  great deal of experience with most every type of media coverage.  Mr. DeFilippis has appeared on all of the local TV news stations and on many TV shows focusing on trials and legal issues. He has provided commentary for  many newspapers, magazines and blogs. In the event that your case receives or warrants media exposure, we are confident that we will successfully handle the coverage in a manner most beneficial to your case, yet least intrusive upon your privacy. Our Firm will not ever publish or participate in coverage concerning our clients or their cases without their full consent and approval.
Below is a sampling of  articles written about cases in which we have been involved either directly or as legal consultants for the media.
Premises Liability – Fall Down – Pizzeria door handle and and latch intentionally removed by owner – Ankle fracture. Settlement: $625,000 [2016-04-01]:                                                                                                                        Staff Writer [New York Jury Verdict Review & Analysis]
Tenant Slips and Falls on Wet Stairway-No Warning Sign or Handrails – Settlement: $300,000 [2014-24-01]:
Staff Writer [New York Jury Verdict Review & Analysis]
Motorist ignored red light, caused crash, plaintiff claimed – Settlement: $400,000 [2013-09-30] : 
Kirk Maltais [VerdictSearch]
Cap to Limit Non-Economic Awards Fails in Negotiations [2011-03-29] : 
Joel Stashenko [New York Law Journal]
Clot Preventing Measures Led to Eight Surgeries, Plaintiff Alleged – Verdict: $3,500,000 [2010-12-16] : 
Staff Writer [VerdictSearch]

Man Bumped By Car Sustained Fractures of Leg – Settlement: $550,000 [2010-09-27] :
Dan Israeli [Verdict Search]
Patient's Death Blamed on Surgeons' Failure to Remove Tube – Settlement: $675,000 [2010-05-17] :
Dan Israeli [VerdictSearch]
Decrepit Radiator Fell Onto Child's Foot – Settlement: $775,000 [2009-12-07] :
Staff Writer [New York Law Journal]
Fatal Mistake At Coney Island Hospital Was Never Reported, Records Show – Settlement: $675,000 [2009-07-26] : Benjamin Lesser [New York Daily News]

Fire Truck Driver Ran Red Light Caused Crash Plaintiff Claimed – Settlement: $295,000 [2009-06-01] :
Priya Idiculla [VerdictSearch]
Falling Debris From Tractor-trailer Blamed for Accident-Settlement: $286,000 [2008-12-21] :
Nancy DeLuca [Verdict Search]
City "Whitewash" for Botched-Op Doctors [2008-12-04] :
Susan Edelman, Stefanie Cohen and Cynthia R. Fagen [New York Post]
FDNY Hit & Run Settled for 275G [2008-11-17] :
Susan Edelman [New York Post]
Passenger Claimed Disabling Injuries Due to Bus Rollover- Settlement: $400,000 [2007-08-27] :
Staff Writer [VerdictSearch]

Firetruck Crash ID Mystery [2007-01-21] :
Susan Edelman [New York Post]

Woman Claimed She Was Struck While Stepping Off of Road – Settlement: $300,000 [2006-09-18] :
Staff Writer [VerdictSearch]
Tillie v. NYC – Waiting for $1.9M Pay Day [2005-04-04] :
Chrisena Coleman [New York Daily News]
What a Big Bill! [2004-10-29] :
Derek Rose, George Rush and Nancy Dillon [New York Daily News]
For Extortion, O'Reilly's Suit Might Not Fit [2004-10-17] :
Paul H.B. Shin [New York Daily News]

Murder Laid Out in Letter – Lawyer [2004-09-06] :
Ralph R. Ortega [New York Daily News]
Money talked, Kobe walked: pros [2004-09-05] :
Tracy Connor [New York Daily News]

$1.9M Price for Animal House Crash [2004-08-25] :
Gersh Kuntzman, Murray Weiss and Heidi Singer [New York Post]
Woman Shot By Ex Dies [2004-07-31] :
Jose Martinez [New York Daily News]

Hospitals in Nurse Crisis; Dire Shortage Putting Many Patients in Peril [2004-05-09] :
Susan Edelman [New York Post]

Doc's Killer Plan – L.I. shrink schemed to murder lover & other patients, cops say [2003-06-01] :
Brian Harmon and Tracy Connor [New York Daily News]

Psycho Analyst [2003-01-10] :
Kieran Crowley and William J. Gorta [New York Post]
Psychiatrist Threatens Rampage [2003-01-10] :
Associated Press [From WPVI.Com Action News Channel 6, Philadelphia]

Authorities Say L.I. Psychiatrist Told Patient of Plot to Kill 6 [2003-01-09] :
Elissa Gootman [New York Times]

Ex-Net Could Face Suits 'Accident' Remark Seals Jayson's Fate [2002-02-24] :
Austin Fenner [New York Daily News]
Fall Down Wet Floor in Nursing Home Nurse Responding to Patient Call Fractured Wrist – Settlement: $180,000 [2001-10-29] :
John Hadler [New York Jury Verdict Reporter]

Puffy Settles '91 Crush Case [2000-05-25] :
Salvatore Arena [New York Daily News]
Puffy Settles Stampede Suit – Payoff Is Last Chapter Of '91 Tragedy [2000-05-25] :
Laura Italiano and Eric Lenkowitz [New York Post]

Judge Nixes Puffy Bid To Halt Negligence Trial [2000-05-16] :
Salvatore Arena [New York Daily News]

Beat the Rap – Will Sean 'Puffy' Combs Pay $2 Million to End His City College Nightmare? [1999-11-29] :
Robert Kolker [New York Magazine]
Puff Daddy Keeps a Father Waiting [1999-05-17] :
Matt Fleischer [The New York Observer]
Childs v. City University of New York "Stampede at City College" [1999-01-21] :
Judge Luis Benza [New York Law Journal]
Puffy Found Guilty in Stampede Case [1999-01-12] :
Associated Press [New Jersey Star-Ledger]

CCNY Shares Liability In '91 Stampede Deaths [1999-01-12] :
Associated Press [New York Newsday]
Judge Says Rappers and State Share Blame in a Fatal Crush [1999-01-12] :
Anthony Ramirez [New York Times]

Victims' Families Relieved By Ruling [1999-01-12] :
Bill Hutchinson [New York Daily News]
Puffy Shares Rap in Stampede [1999-01-12] :
Dareh Gregorian [New York Post]
Best Of '99: Puff Daddy Heavy D Found Liable For Deadly Stampede [1999-01-12] :
Chris Nelson and Editor Randy Reiss [VH1]

Rap Producer Testifies on Fatal Stampede at City College [1998-03-24] :
John Sullivan [New York Times]
Puffy Recalls Deadly Benefit – Suit over tragedy at City College [1998-03-24] :
Associated Press [New York Newsday]
Puff Daddy Gives Testimony Says Stampede Wasn't His Fault [1998-03-24] :
Salvatore Arena [New York Daily News]
Stampede Trial Smokes Puffy's Plan For Oscars [1998-03-21] :
Salvatore Arena [New York Daily News]
City Held in Suit Over Fatal Stampede [1998-02-19] :
Bill Alden [New York Law Journal]
Premises Accident – Failure to Repair Broken Trash Chute Door – Housekeeper Suffers Fractured Finger with Deformity and Trigger Finger – Verdict: $598,000 reduced to $448,500 for 25% comparative negligence of Pltf.   [1996-01-19] :
Staff Writer [The New York Jury Verdict Reporter]
Verdicts & Settlements
VERDICTS AND SETTLEMENTS ON BEHALF OF INDIVIDUALS
A diabetic, 68-year old, retired security guard suffered a foot burn following cardiac surgery. The contraindicated compression device placed on his foot in the Hospital caused blisters and tears to his skin which worsened, requiring skin grafts. Additional complications led to surgery eight times. A verdict for medical malpractice causing pain and suffering was rendered by a jury in The Bronx for $3,500,000.
A 28-year old warehouse worker was injured in a motor vehicle accident while a back seat passenger in a taxi cab which was struck broadside by a speeding truck. Injuries included a fracture of the right arm and 50% hearing loss. A total damages verdict was rendered after a Bronx trial for $1,900,000.
A 17-year old student was nearly crushed and suffocated to death in a crowded stairwell of a gymnasium alongside her best friend who died along with nine other wrongful death victims. The tragedy occurred while they were attending an oversold rap-show organized, promoted, supervised and managed by Sean "Diddy" Combs. Her injuries included post traumatic stress syndrome, the onset of Graves Disease and fear of death while trapped in the stairwell for nearly fifteen minutes. A Court of Claims Judge ruled after a trial that Mr. Combs was legally responsible for causing the deaths and injuries by deciding to close the gym's stairwell doors sealing the victims' fates. Please go to our "Firm in the News" section to view some of the print media coverage of this tragic case. The case settled in favor of our client during jury selection in a companion trial in the New York County Supreme Court. The significant amount is subject to a confidentiality agreement at the request of Defendant Combs.
A four month old, Brooklyn infant was mistakenly administered an adult heart medication instead of a simple antibiotic. The pharmacist at the Hospital incorrectly filled a prescription written illegibly by one of the pediatricians. The improper medicine was given to the infant on four different occasions over a twelve hour period by nurses on duty. The series of medical errors resulted in the child suffering from near fatal convulsions that permanently affected her nervous system and caused brain damage. A medical malpractice suit was commenced in the Kings County Supreme Court. The parties settled on the eve of jury selection for a significant sum. The award amount is subject to a confidentiality agreement at the request of Defendant New York City Health and Hospitals Corporation.
A three-year-old Brooklyn girl suffered two foot fractures when a decrepit, unbalanced, 170 pound steel radiator toppled over onto her foot. Prior to this premises accident, the landlord had been warned the radiator nearly tipped on another eight-year-old. The landlord decided to repair the problem by having an unlicensed handyman insert wood blocks under the dilapidated radiator instead of replacing the radiator, rusted piping and rotted wood floor below it. The matter was settled with the company insuring the building after depositions were conducted for $775,000.
A 58-year old Brooklyn cook died from infection after a New York City Health and Hospitals Corporation surgeon left part of a stethoscope inside the suture line of his stomach after weight loss surgery. The medical negligence case, which was filed in the Brooklyn, was resolved by a settlement before depositions for $675,000.
A pregnant 25-year old Westchester woman had a sonogram in her final week revealing a baby weighing in excess of 10 lbs. with a very large head circumference. During the early stages of delivery meconium staining was present as was fetal distress. The doctor opted not to perform a Cesarean section though both parents repeatedly requested that she do so. Subsequently, the baby's head became stuck in the birth canal for ten minutes. Emergency measures were needed to resuscitate the non-breathing baby. An expert OBGYN reported that excessive traction was used in pulling on the baby at the roots of the brachial plexus and the doctor failed to use known methods for extracting the child with shoulder dystocia. Further, a C-Section should have been scheduled at the onset. The baby was left with a mild Erb's Palsy resulting in deceased shoulder movement and loss of grip strength requiring years of physical therapy. The medical malpractice case was filed in Westchester and a settlement was reached with the Doctor's insurance carrier after depositions were held for $600,000.
A 50-year old, Bronx housekeeper was injured in a NYCHA building when a defective trash compactor door slammed abruptly on her hand as she placed trash in the bin. In spite of prior complaints and injuries to others, the door was not repaired by the building's superintendent. Her injuries included a broken dominant hand requiring surgery and a permanent 20% loss of use as determined by the Workers' Compensation Board. Jurors serving in The Bronx awarded our client a total damages verdict against NYCHA for$598,500 reduced by 25% for Plaintiff's comparative negligence.
A 40-year-old safety consultant from Texas was struck by a car as he was walking on West 58th Street, in Manhattan as he crossed Eighth Avenue with the signal in his favor. Our client was hit in his right leg by a vehicle operated by a distracted driver. He was taken by ambulance to an emergency room where X-rays revealed a fractured leg.  He also sustained a herniated disc to his lower back stemming from a subsequent physical therapy session for rehabilitation of his broken leg. The case was tried in New York County and a favorable settlement was reached with the company insuring the driver after three days of trial for $550,000.
A 5-year old, Manhattan girl was burned over 30% of her body including keloid scarring. The child accidentally turned on the bathtub faucet which supplied hot water that was 60 degree hotter than the legal limit. Tenants had previously complained to the superintendent about the abnormally hot water weeks before the dangerous property accident, yet no correction was made. A New York City Fire Marshall at the scene confirmed the building's boiler was improperly set at the wrong temperature in violation of the NYC Building Code. We were able to arrive at a settlement with the company insuring the landlord during jury selection in Supreme Court, New York County for $460,000.
A 38-year old teacher from The Bronx suffered herniated discs in her neck and back with some knee and shoulder complications as a result of an auto accident at an intersection controlled by a traffic signal. The collision was caused when the other driver sped through a red light striking the teacher's SUV as she was proceeding through the intersection. Our client's vehicle was spun around and then collided with a tree. The parties negotiated a pretrial settlement in The Bronx after depositions were held in which the other driver's insurer agreed to pay $400,000.
A 37-year old, Queens bankruptcy investigator was injured while a passenger in an overturned bus. The driver turned an icy curve on a mountain road at an excessive rate of speed in upstate New York. Our client sustained a torn rotator cuff requiring arthroscopic surgery to her shoulder. She also suffered an aggravation of a preexisting cranial malformation necessitating corrective surgery. The case settled in the Federal Court for the Eastern District for $400,000.
A 19-year old waitress was scalded by dangerously hot water from a defective water heater in a restaurant in Manhattan. She received second degree burns on over 18% of her body. The same type of water heater had been the subject of a number of suits across the country. The action settled in the New York County Supreme Court just before trial for $390,000.
A 69-year old bank manager was badly hurt when she fell over a concrete sidewalk flagstone which had been protruding three inches above the grade for years. The Department of Transportation had been warned by the Big Apple Pothole Corporation of the problem in writing well before the incident. No repairs were ever undertaken by the City. The injured woman had fallen and struck her head upon the concrete sidewalk resulting in blurry vision in one eye. The case settled for $300,000 during selection of the Brooklyn jury.
A Brooklyn man in his 30's slipped and fell down seven stairs resulting in a SLAP tear in his shoulder that subsequently required arthroscopic surgery. Despite the surgery, he will permanently suffer pain and limitations from bursitis.  Our client's slip and fall was caused by an excessive amount of water on the stairway. A building employee was mopping the floor using an industrial mop and bucket with a broken wringer. His attempts to manually wring out the mop were insufficient.  Additionally, the building employee did not post a wet-floor warning sign and the owners failed to provide handrails on both sides of the stairway. The case settled after jury selection with the insurance company for the building's owner in the Kings County Supreme Court (Brooklyn) prior to opening statements for $300,000.
A 44-year old, New Jersey man hurt his back, suffering a single herniated disk, in a hit-and-run motor vehicle collision. A fire truck, without any lights or sirens on, sped through a red light, struck the car in which he was a passenger, and fled the scene. The case, which was filed in The Bronx County Supreme Court, was settled for $295,000 from all Defendants.
A 42-year-old, independent truck driver, was driving his tractor-trailer on I-81 north in New York. Suddenly a large piece of steel from the flatbed of a tractor-trailer in front of him fell into the roadway, causing him to swerve off the roadway, jackknife and hit an embankment. He sustained injuries to his back and neck including herniated discs. His injuries were confirmed by EMG and MRI testing. Evidence obtained indicated that the negligent trucker was cited for two counts of improper cargo securing after an examiner for the New York State Department of Transportation performed an inspection of his tractor-trailer. The defendant pleaded guilty to those charges. Upon the conclusion of depositions, the case, filed in The Bronx, settled for $286,000 paid by the company insuring the driver.
A nurse's aide at a nursing home slipped and fell on a floor while responding to an emergency call from a patient. The maintenance workers waxing the floor failed to leave an safe path for the nurses to reach patients and did not post any warning signs. The Bronx woman's injuries included a fractured wrist resulting in a Workers' Compensation Board finding of a 17% permanent loss of use of her dominant hand. We settled the suit with the insurince company for the building just before jury selection in The Bronx County Supreme Court for $180,000.
A 65-year old former Brooklyn school teacher was injured in a car accident in which her vehicle was struck in the rear by a speeding car. She spent 16 days in the hospital and suffered a host of neck and back disc problems. The jury awarded a liability verdict in the Kings County Supreme Court and thereafter the matter settled for $150,000, which was the full amount of available insurance coverage.
BUSINESS-RELATED SETTLEMENTS AND VERDICTS
While representing the minority shareholders selling stock in their Corporation, we fended off litigation challenges from the majority shareholders and an unlawful assignee so that the stock transfer could close. The minority share was valued at approximately$4,000,000.
A General Contractor recovered losses from the NYC School Construction Authority for the delay in the construction of a new $25,000,000 school in Brooklyn, New York. The Authority failed to obtain needed permits from the NYC Department of Buildings for nearly a year. The case, which was filed in the Kings County Supreme Court, settled before depositions began for $1,250,000.
Our firm successfully defended a General Contractor in a multi-million dollar breach of contract claim brought on by a concrete subcontractor. The case was resolved after 20 separate hearing dates before an American Arbitration Association mediator in Manhattan. The General Contractor was found to have not breached the construction contract with the concrete subcontractor and was further awarded $127,000 on their counterclaim against the subcontractor.
Peter DeFilippis & associates collected unpaid franchise fees on behalf of Servistar, a national hardware chain, by commencing actions in the Kings, Queens, and New York County Supreme Courts. Servistar recovered over $500,000 in outstanding debts.
Homeowners brought a suit against a Contractor for building their new home on substandard soil. The home began to significantly shift upon completion. This action settled just prior to jury selection in the Westchester County Supreme Court with our clients obtaining $300,000.
A husband and wife were defrauded out of their investments by a sham mortgage investment company. We litigated on their behalf and they recovered their full investment in a liquidation settlement in the U.S. Bankruptcy Court for the sum of $250,000.