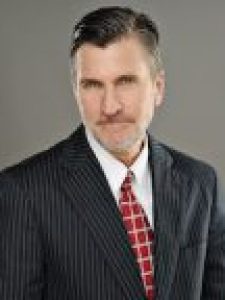 Timothy L Miles
Law Offices of Timothy L. Miles 124 Shiloh Ridge Hendersonville, TN 37075 Practice Area(s): Securities Law, Class Action / Mass Tort Litigation call (855) 846-6529 email tmiles@timmileslaw.com visit website
Biographical Information
Short story about Timothy L. Miles, Esq.
Timothy L. Miles is a nationally recognized securities class action and shareholder rights attorney who has been leading the fight to protect shareholder rights for over 19 years. Mr. Miles received a Bachelor of Science in Psychology from Belmont University in Nashville, Tennessee in 1993 and his J.D. from the Nashville School of Law in May 2001, graduating third in his class, and was made a member of the Honorable Society of Cooper's Inn which is reserved for students graduating in the top ten percent of their class. He is admitted to practice before the Tennessee Supreme Court; the United States District Court for the Western, Middle and Eastern Districts of Tennessee and the District of Colorado; and the Sixth Circuit Court of Appeals.  He is a member of the Nashville Bar Association; National Trial Lawyers Association; and Harry Phillips American Inns of Court (Student Member 2000).
Mr. Miles has dedicated his career to representing shareholders in complex class-action litigation. Whether serving as lead, co-lead, or liaison counsel, Mr. Miles has helped recover hundreds of millions of dollars for defrauded investors, shaped precedent-setting decisions, and delivered real corporate governance reforms. Judges and peers have repeatedly recognized Mr. Miles' relentless advocacy for shareholders, as well as his unbendable ethical standards.
For example, Mr. Miles is a member of the prestigious Top 100 Civil Plaintiff Trial Lawyers: The National Trial Lawyers Association, which is by invitation only and is "extended to those attorneys who exemplify superior qualifications, trial results, and leadership in their respective state based upon objective and uniformly applied criteria." The National Trial Lawyers Association explained the significance of this honor: "With the selection of Timothy L. Miles by The National Trial Lawyers: Top 100, [Mr.] Miles has shown that he exemplifies superior qualifications, leadership skills, and trial results as a trial lawyer. The selection process for this elite honor is based on a multi-phase process which includes peer nominations combined with third party research." Further, "[m]embership is extended only to the select few of the most qualified attorneys from each state or region who demonstrate superior qualifications of leadership, reputation, influence, stature and public profile measured by objective and uniformly applied standards in compliance with state bar and national Rule 4-7."
Mr. Miles other recognitions include:
Admission Dates & Jurisdictions
Tennessee Supreme Court – 2001
Middle District of Tennessee – 2001
Eastern District of Tennessee
Western District of Tennessee
District of Colorado
Sixth Circuit Court of Appeals
Education
Nashville School of Law
Juris Doctor (J.D.), Law                                                                                                                                                                            1997 – 2001                                                                                                                                                                                                  Activities and Societies: Graduated with honors and made a member of the Honorable Society of Cooper's Inn
Belmont University
Bachelor of  Science(BS), Psychology                                                                                                                                                    1989-1993
Professional Experience
2018-Present
Law Offices of Timothy L. Miles
124 Shiloh Ridge
Hendersonville, TN 37075
Telephone: (855) 846-6529
Email: tmiles@timmileslaw.com
Website:  www.timmileslaw.com
(2018-Present)